Immersive roulette, the name immediately covers it too. It literally means "immersive roulette," and that's exactly what it is.
You wonder, if it's just the same game how it can be more immersive. That's where Evolution Gaming's strength lies. They bring to an online casino yet the playing experience of a live casino.
Immersive Roulette brings everything into focus
Live Immersive Roulette is presented through multiple cameras. As many as 14 cameras are focused on the roulette table. Players can switch cameras themselves, but it can also be set to change automatically. These optical indulgences give Immersive Roulette a little something extra. More excitement means more experience, and that's something players are looking for.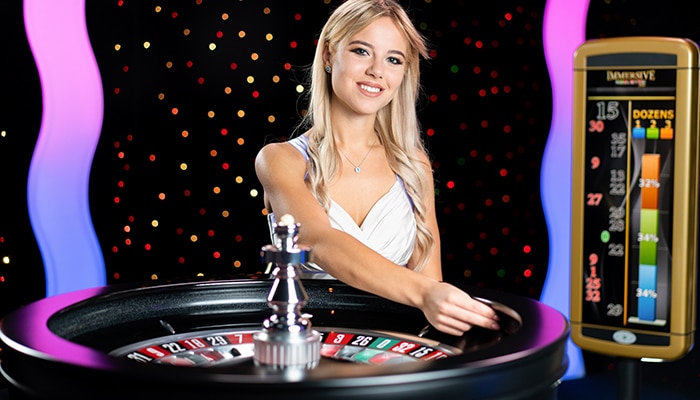 Immersive Roulette brings everything into focus
Rules of the Immersive Roulette game
Immersive Roulette is completely based on the traditional roulette game. This variant compares well with the European roulette. Immersive Roulette has a playing field of 37 numbers. You can play on instant numbers, but also on 2, 3, 4, 6, 12 or 18 numbers at the same time. The more numbers you play with a chip, the greater your chances of winning.
A racetrack (also known as "neighborsprint" in the Netherlands) is available so that playing on the series is also possible. The series are of course the 0-series, Orphelins and Voisins, which are clear bets. With a limited amount of chips, you can bet on a large number of numbers at once. The location of these numbers in the roulette wheel creates these patterns that you can easily set.
Here you can play live casino games New Casino!
Casino777
Welcome bonus 100% up to €250 Jacks Casino Online
100% Welcome bonus up to €100
bet365
Deposit min €10 and receive 100 free spins
BetCity
Welcome bonus up to €100 free spins
Our best bonus! Circus
Get a bonus up to €250
More roulette variations
Live Roulette

Lightning Roulette

Double ball roulette

Instant Roulette Strategy
The European Roulette strategy can also be applied here. If you are not yet familiar with the game of roulette, these tips may help you.
Watch a free game table

For new players, it's always a good idea to get acquainted with the game first. Once you log in and go to the table, you don't have to play right away. By watching first, players will have a better idea of what the possibilities are.

Betting according to budget

Above all, do not take unnecessary risks. We recommend that you play within the framework of your budget. This will help you avoid problems.

Spread your bets for better winning chances

A good Immersive Roulette strategy is to spread bets. Single odds are the safest to play.

Know when to stop
In all casino games, you run the risk of losing money when you place a bet. Importantly, you need to know when to stop playing. Are you constantly losing and can't manage to pick up a profit? Then don't get greedy, but take your losses. After all, there is never any point in rushing all your money through.
Advantages for the players
Despite the fact that the game just has the same rules as European roulette there are some nice advantages for the player. They just thought about what players like. That is what they have focused on:
Unique live game experience
A live action game with multiple cameras and live dealer commentary
A view of every ball bouncing in in HD with instant slow motion replays
A graph showing the outs of the last 500 games and Hot and Cold Numbers
There are special shortcuts for quick and easy betting
Frequently asked questions 🔴 What is Immersive Roulette?
Immersive Roulette is a live roulette variant based on the European version. What makes the game so special are the high-quality camera images. The most important feature of this roulette variant is that images are played in slow motion.
⚪ Who came up with Immersive Roulette?
In 2014, Evolution Gaming launches the Immersive Roulette game. Evolution Gaming manages to become "Live Casino Supplier of the Year" for the 5th time in a row that year.
🔵 How many cameras are installed in the live casino studios?
In total there are 14 cameras with high definition images.
🔴 What does the 'slow motion play' mean in this game?
Immersive Roulette is popular because it has a slow play feature. Before the ball falls into a pocket on the roulette wheel, the image zooms in on the ivory ball at roulette.
Immersive Roulette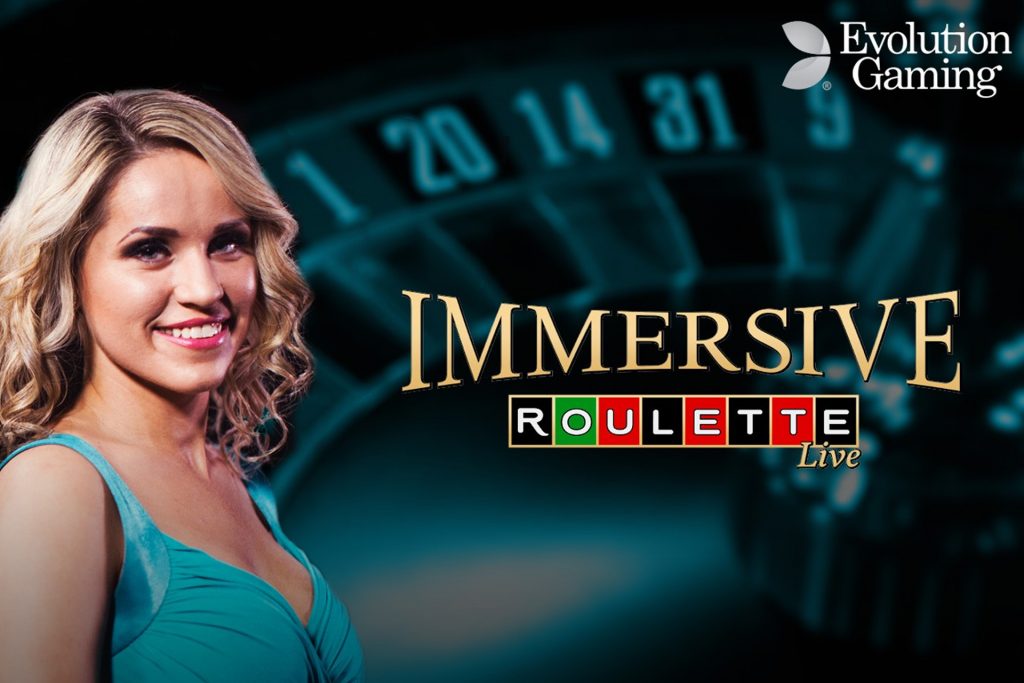 Immersive roulette is popular in the live casino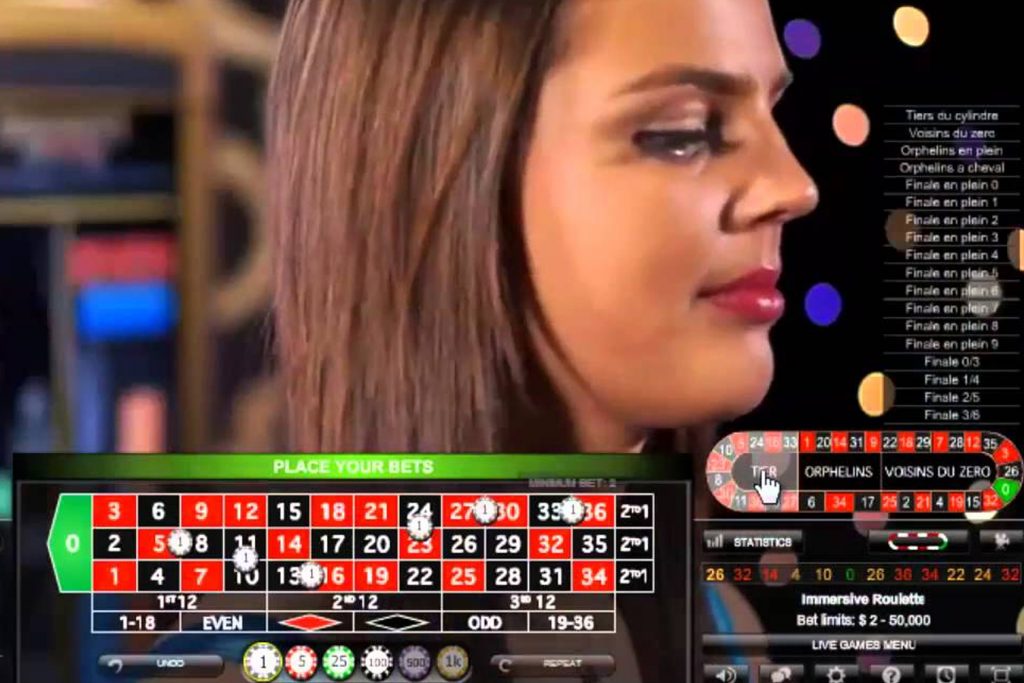 Winning with Immersive Roulette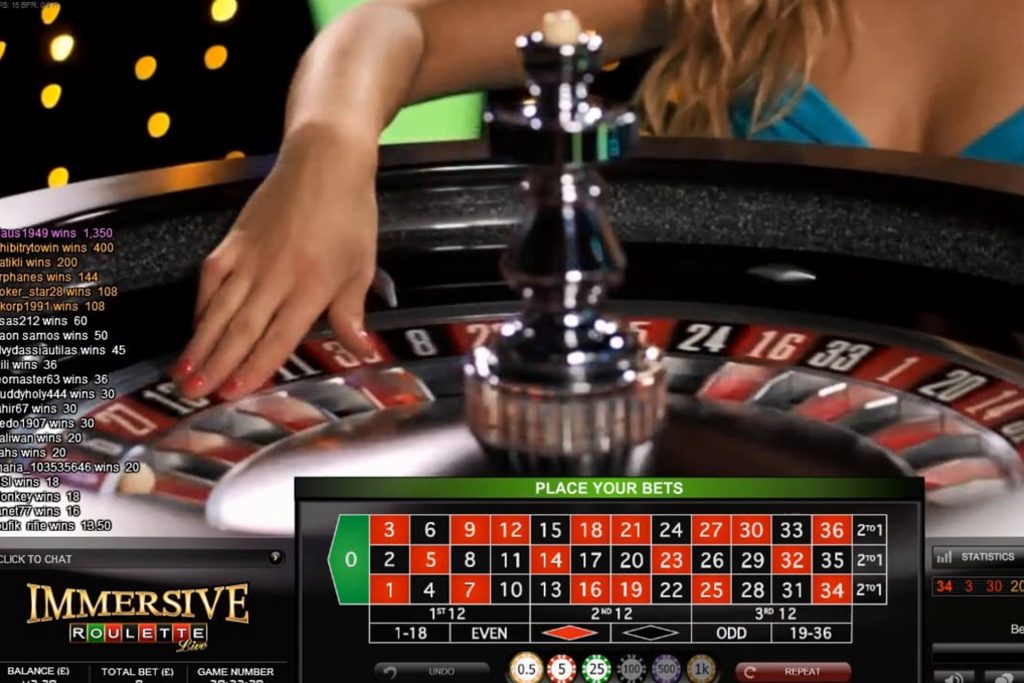 This is what it looks like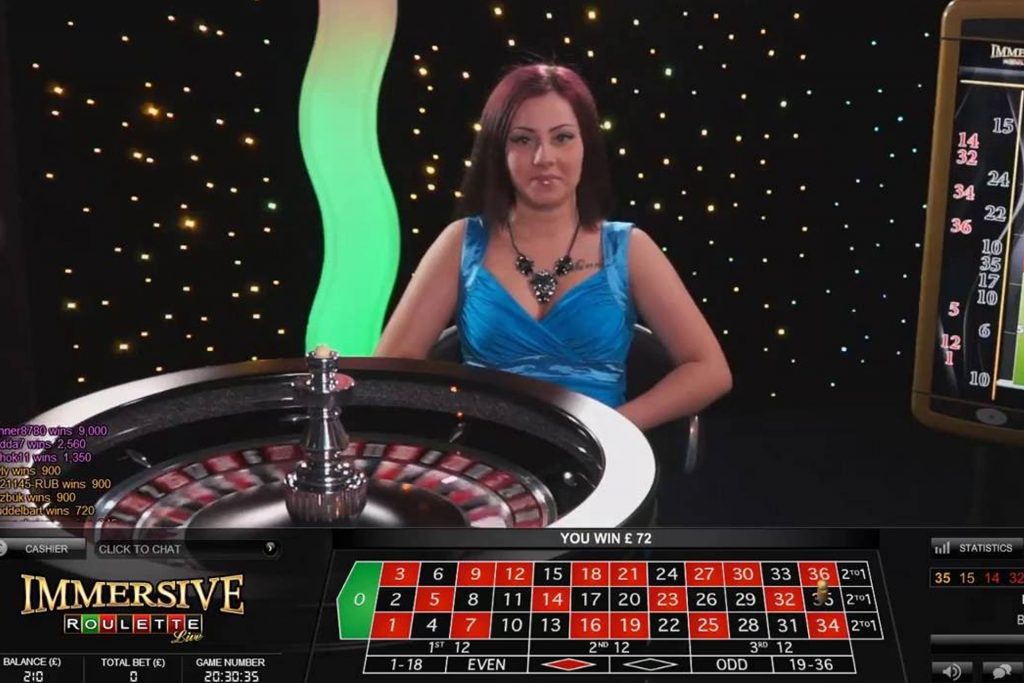 Summary
Immersive Roulette is a variant of European Roulette. What's special about this version is that everything is actually much better portrayed. Fourteen HD cameras ensure that everything is superimposed. Every centimeter that the roulette ball travels is extensively portrayed. A slow motion at the end makes it all just a little more exciting. It is enormously compelling. Hence the name Immersive Roulette.
In terms of betting options and payouts, the game is exactly the same as European roulette. The single odds like red/black, high/low and even/even just pay out 1x the bet. And if you bet on a full number you get paid out 36x. Just like European roulette. All other betting options are also the same.