When you start playing on a slot machine, the idea is to throw in some money and press the start button, after which the reels start spinning. When these reels come to a stop, you know whether a profit or loss has been made.
It's all a fairly simple event, where we hardly dwell on one of the most important aspects of a slot machine, namely the spinning reels. In this article, we do, and you'll read more about how reels on a slot machine actually work.
The reels on the slot machine
The basic principle of the reels on a slot machine is that there are three, four, five, six or sometimes even more vertical lines on the slot that move as soon as one clicks the start button. Every slot machine, regardless of how the machine functions otherwise, has these reels.
The very first slot machines had 3 physical reels that had 10 game symbols on them. The reels were not set in motion by pressing a button, but by pulling a lever. In total, the slot machine had 10,000 different combinations that could be made with the 10 game symbols.
In the years that followed, slot machines developed at a rapid pace. However, it would be a very long time before the mechanical reels would be replaced by technological advances.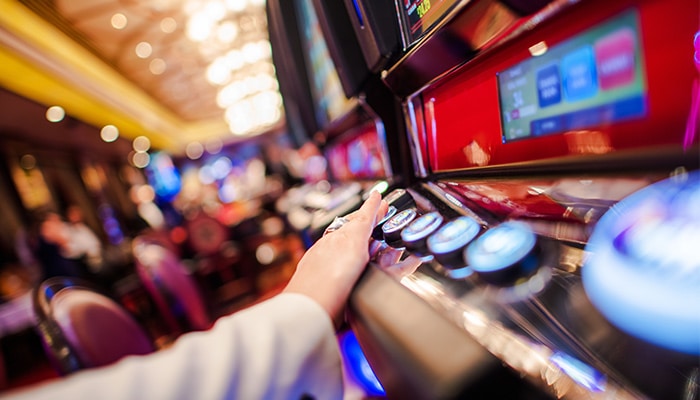 Click on the start button and symbols are selected at lightning speed and completely at random (this cannot be influenced).
Today, the reels are just as important on a slot machine, only they are not mechanical anymore. When we click on the start button, the reels are set in motion by a video animation. So you're actually watching a short movie of spinning reels.
So the reels no longer have fixed game symbols fixed on them. This makes it possible to use more game symbols and make different combinations more easily. Therefore, the number of combinations on a modern slot machine is much higher than the 10,000 mentioned earlier.
The RNG software (Random Number Generator) implemented in modern slot games ensures that when the start button is clicked, game symbols are chosen at lightning speed. This is completely random and cannot be influenced.
This therefore ensures that a prize is randomly dropped and game symbols are displayed to demonstrate that prize. Because of the RNG, game developers are able to build even more complicated games that provide players with even more of a challenge.
Misconceptions about slot machines
With the advent of online casinos, it has become much easier for people to make a quick bet at an online casino. However, due to the fact that many players do not always know exactly how a slot machine works, many misunderstandings about slot machines have arisen over the years.
For example, a well-known phenomenon when playing a slot machine is the "almost win" thought. This thought occurs when one has almost made a winning combination, but the last required game symbol falls just above or below the win line.
People think that if the reels would have stopped a fraction of a second earlier there would have been a prize. However, this thought is incorrect and purely psychological. You see, the reels don't spin at all. You are watching an animation that shows symbols based on the selection made by the RNG.
When you click on the start button, the RNG selects a series of numbers at lightning speed. These numbers correspond to the symbols of the game. After the numbers have been selected and the RNG has also determined the position of each symbol, everything is animated. But actually the moment you click on the start button it's already established whether or not there will be a prize.
Also play at these casinos New Casino!
Casino777
Welcome bonus 100% up to €250 Jacks Casino Online
100% Welcome Bonus up to £100
bet365
Deposit min €10 and receive 100 free spins
BetCity
Welcome bonus up to €100 free spins
Our best bonus! Circus
Get a bonus up to €250
Frequently Asked Questions about Slot Machines
The reels on a slot machine are not exactly the most discussed topic in the world of slot machines. Many players seem to have little interest in them. Still, it's important that you have at least a little understanding of how these roles define the game and how they work today. Below you'll find some questions and answers that will give you even more insight into that.
Does the number of reels affect the outcome
The number of reels on a slot machine is especially important when it comes to the gaming experience. When it comes to the complexity of a game, slots with 3 reels are much simpler and usually come with the basic gameplay without any special features.
Some players like this, while others find this less enjoyable play. For new players, the more simple slots may be a little better, while experienced players often prefer some more complex slots.
They choose to play on slots with 5 or sometimes even more reels. On a slot machine with 3 reels you can make winning combinations easier, than on a slot machine with 5 reels. After all, you only need to have three of the same symbols.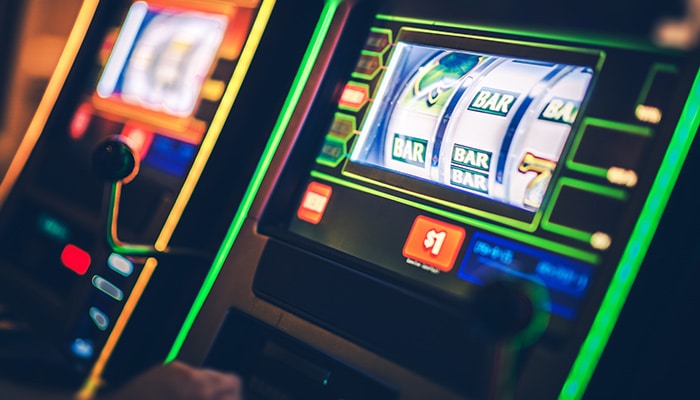 3-reel slots are easier to play and understand
Play games with more reels or less
It's all up to you! As mentioned, 3-reel slots are much easier to understand and play. The gameplay is also often a bit simpler and that can be a reason to choose a 3 reel slot. Those who are looking for more action and can appreciate a more complex gameplay can opt for a game with more reels.
Can the number of reels be adjusted
Basically, the number of reels is linked to the winning potential of a game. Therefore, it is basically not possible to reduce or increase reels of a slot machine. The exception to this is the more modern video slots where this is built in as part of the gameplay. One then often starts playing with a small number of reels and when a win is made a reel is added. This way you gradually increase your chances of winning.
Do slot machines have more than 5 reels?
Yes there are! Video slots can sometimes have more than 5 reels and slot machines are also known to have up to 8 reels. However, as a rule, it is common to develop a slot machine that uses 3 or 5 reels.
Conclusion
In a casino, you play a slot machine without thinking. You press the button and the reels begin to spin. You don't stop to think about how these reels spin and how such a slot machine actually works. In the very first slot machines you pulled a lever and now you play by a quick push on the button. The modern slot machine's number of combinations is much higher than the 10,000 of the past. The RNG software ensures that game symbols are chosen at lightning speed and this is completely random and cannot be influenced.