Casinos are exciting and mysterious locations where people can have fun. They are unprecedentedly popular all over the world. In fact, there are more than 9,284 of them. The range of casinos is huge, with luxury spas and eccentric resorts in Europe on the one hand. On the other hand you find the smoke-filled casino floors of America. Because of this, gamblers also enter the casino with busloads full in the hope of winning something.
Gambling is big business internationally and almost every country in the world has casinos. With the exception of China, most countries without casinos are predominantly Muslim countries. If they are not Muslim countries, they are remote island states without the ability to attract many tourists.
Clearly, China is an important feeder market for other Asian jurisdictions. Here you can think of countries like Macau, the Philippines and South Korea. Indians with free income take to the Internet to gamble, but they also travel to nearby casinos. Think for example of Resorts World Sentosa and Marina Bay Sands in Singapore. In addition, they even go to, say, Metro Manila, where they find a kind of mini-Macau.
The 5th most populous country in the world, Brazil, seems to be on the verge of passing casino legislation. If so, one can expect that major international casinos will certainly open a branch in Brazil. After all, who wouldn't want to add world-class gambling to their vacation in Rio de Janeiro?
In short, in this article you will read how many casinos can be found in each country by continent or region.
Africa (253)
For the continent of Africa, it is difficult to say anything in general about gambling. This is because this area is home to as many as 54 individual sovereign states. Assuming that each of these states operates under its own unique system of government and rule of law. Hence, the differences in gambling opportunities are quite distinct.
These are all the officially known casinos in Africa:
Algeria (3)
Angola (3)
Benin (1)
Botswana (10)
Cameroon (2)
Democratic Republic of the Congo (2)
Djibouti (2)
Egypt (26)
Equatorial Guinea (8)
Gabon (1)
Gambia (1)
Ghana (7)
Ivory Coast (1)
Kenya (14)
Lesotho (1)
Liberia (2)
Madagascar (2)
Malawi (3)
Mali (1)
Mauritius (27)
Morocco (7)
Mozambique (2)
Namibia (3)
Nigeria (2)
Rwanda (1)
Sao Tome and Principe (1)
Senegal (5)
Seychelles (6)
South Africa (83)
Swaziland (4)
Tanzania (4)
Tunisia (3)
Uganda (4)
Zambia (2)
Zimbabwe (9)
Asia (328)
Since residents of Asia account for more than 60% of the world's population, it is not surprising that most gambling activities take place in Asia. After all, many gambling games were also invented in Asia and are now played worldwide.
China also has a range of gambling forms, such as lotteries, sports markets and slot machines, for example. In contrast, some forms of betting are illegal, such as poker, various casino games and sports betting.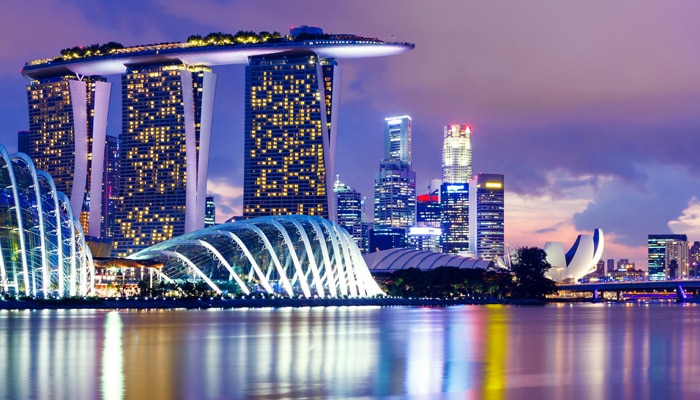 Due to the size of the continent, Asia is the largest gambling market in the world. However, laws do vary from country to country.
Wide uptake of casinos in Macau
It is no surprise that Asia is the largest gambling market in the world given the size of the continent. However, the laws regarding gambling vary from country to country. Indeed, it is currently perfectly legal to gamble in some countries, while others prohibit it completely.
In countries like India, for example, gambling is simply very well regulated. Admittedly, India does have limited opportunities to offer gambling. What is very striking is that even countries like North Korea and Iraq also have at least one casino.
Asian countries that have casinos:
Armenia (5)
Bahrain (1)
Cambodia (31)
China (3)
Hong Kong (10)
India (23)
Iraq (1)
Israel (6)
Japan (25)
Kazakhstan (13)
Laos (3)
Lebanon (2)
Macao (49)
Malaysia (5)
Myanmar (5)
Nepal (12)
Korea (2)
Philippines (70)
Saudi Arabia (1)
Singapore (4)
South Korea (23)
Sri Lanka (8)
Thailand (2)
Turkey (9)
Turkmenistan (2)
United Arab Emirates (4)
Vietnam (9)
Play How Many casinos can be found worldwide at: New!
Casino777
Welcome bonus 100% up to €250 Jacks Casino Online
100% Welcome Bonus up to £100
bet365
Deposit min. £10 and receive 100 free spins
Grab the bonus
BetCity
Welcome bonus up to €100 in free spins
Our best bonus! Circus
Get a bonus up to €250
Europe (3,785)
Europe is a continent made up of 50 countries, each with a rich heritage, national history and unique relationship to the gambling world. It is a perfect travel destination for gamblers and is very diverse. By perfection, think gaming hotspots like Monaco and the French Riviera to lesser-known markets like Croatia and Poland.
European hospitality sets the standard by which the rest of the world's tourist trade is judged. As a result, you don't have to spend thousands of dollars on hotel stays in countries like France, England or Italy. However, if you do have that option, then of course you can do so.
European countries and numbers of casinos:
Åland Islands (2)
Albania (1)
Austria (41)
Belarus (39)
Belgium (180)
Bosnia and Herzegovina (26)
Bulgaria (88)
Croatia (113)
Cyprus (29)
Czech Republic (304)
Denmark (19)
Estonia (56)
Finland (128)
France (461)
Georgia (14)
Germany (432)
Gibraltar (1)
Greece (11)
Hungary (11)
Ireland (80)
Isle of Man (1)
Italy (22)
Kosovo (1)
Latvia (106)
Lithuania (130)
Luxemburg (1)
Macedonia (57)
Malta (5)
Moldova (4)
Monaco (10)
Montenegro (5)
Netherlands (152)
Norway (2)
Poland (49)
Portugal (11)
Romania (50)
Russia (92)
Serbia (40)
Slovakia (42)
Slovenia (40)
Spain (85)
Sweden (50)
Switzerland (32)
United Kingdom (762)
Caribbean (192)
Whether you have a passion for poker, still have a weakness for slots or love the hustle and bustle at the roulette wheel, in the Caribbean you will have no trouble finding any game.
In particular, the beautiful white sand beaches and crystal clear waters make the Caribbean a top travel destination. Its proximity to the US makes that region something of a casino hub.
These are the island states that have casinos:
Antigua and Barbuda (1)
Aruba (12)
Bahamas (3)
Barbados (11)
Bonaire, St.-Eustatius and Saba (2)
Curacao (11)
Dominican Republic (31)
Guadeloupe (3)
Jamaica (64)
Martinique (3)
Puerto Rico (17)
Saint Kitts and Nevis (4)
Saint Lucia (1)
St Martin (13)
Trinidad and Tobago (11)
Turks and Caicos Islands (1)
American Virgin Islands (4)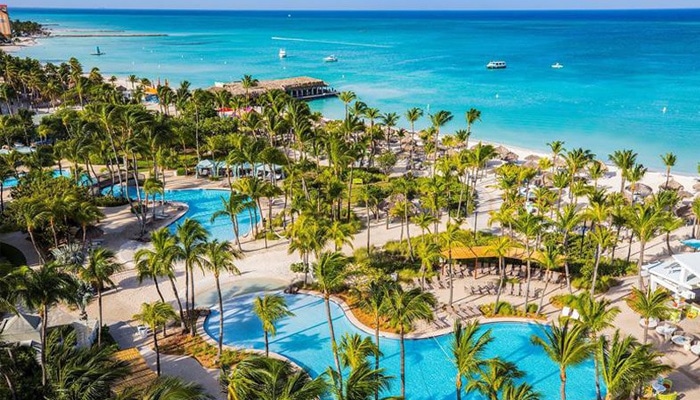 Because of its beautiful sandy beaches, the Caribbean is a top travel destination to go visit a casino
Central and South America (568)
Many people think it's cool to combine gambling and travel. Think of it like traveling to exotic destinations, relaxing by a pool and alternating that with poker tournaments or playing slots at an online casino.
The gambling industry in South America has grown rapidly. Moreover, it is one of the most dazzling gambling destinations for lovers of tropical destinations.
These are the countries in Central and South America with casinos:
Argentina (172)
Belize (6)
Brazil (4)
Chile (30)
Colombia (105)
Costa Rica (46)
Ecuador (2)
Guatemala (5)
Guiana (1)
Honduras (3)
Nicaragua (19)
Panama (49)
Paraguay (9)
Peru (59)
Surinam (6)
Uruguay (35)
Venezuela (17)
Oceania (753)
Australia is a huge country with both huge urban centers and remote populations. As well as ranging from beaches to mountains with just about every climate and geography in between. This makes Australia the sixth largest country in the world. So with its approximately 4.5 million square miles of varied landscape and culture, it offers plenty of room for casinos!
People visit Australia for a variety of reasons. For example, to take a whole tour of cultural sites. Others prefer native sights and still others choose diving and water sports.
Gambling is a cultural phenomenon in the Commonwealth. One knows poker machines, slot machines, dozens of small poker rooms and mini casinos in pubs and nightclubs. Gambling is an integral part of Aussie culture. Although Australia is not the only country in Oceania to offer casino gambling, on the other hand, it is clearly the leader.
These are the countries in Oceania with casinos:
Australia (667)
New Caledonia (2)
New Zealand (70)
Northern Mariana Islands (1)
Papua New Guinea (1)
Reunion (4)
Samoa (2)
Solomon Islands (2)
Vanuatu (4)
North America (3,451)
Finally, North America. Last on this list, this continent is home to many fantastic casinos. Think of the beautiful beaches of Mexico to the unique desert landscape of Las Vegas to the lush forests of Canada. Hence, gamblers in North America adore the casinos and especially the amenities they offer.
Finally, the numbers of casinos of North American countries:
Canada (197)
Mexico (365)
United States (2,889)
Summary
It probably doesn't surprise you how popular casinos are around the world. In many European countries, legislation has allowed new casinos to open in recent years. As a result, the number of casinos continues to rise.
Casinos have been around for centuries and it is clear that they will be around for centuries to come. There is a casino for everyone, whether you like luxury or simplicity. Hence, choosing the casino that suits you best will be the most difficult.