Keep online gambling fun, play responsibly at Jacks Online!
Are you afraid that you are at risk of a gambling addiction? Or do you think you're not gambling responsibly anymore? Then at Jacks Online you can exclude yourself from gambling for a certain period of time.
It is easy to recognize some of the symptoms of an (emerging) gambling addiction and irresponsible gaming behavior:
All day long your mind is occupied with online gambling
Even though you lost, you keep playing at all costs just to wait for that one win
You lie about where your money goes
You can't keep to your own agreements
After a few tries you still can't manage to stop playing
You don't focus on school or work anymore, but everything revolves around online gambling
How do I cut myself off from gambling at Jacks Casino Online?
We tell you how you can very easily exclude yourself from games at Jacks Online. The Jacks Casino & Sports website puts responsible gaming in the spotlight once again. Check out the website for more information.
1. Log on to Jacks.com
Go to the Jacks Casino Online website. Log in here and click on your account icon in the top right hand corner to go to your account summary.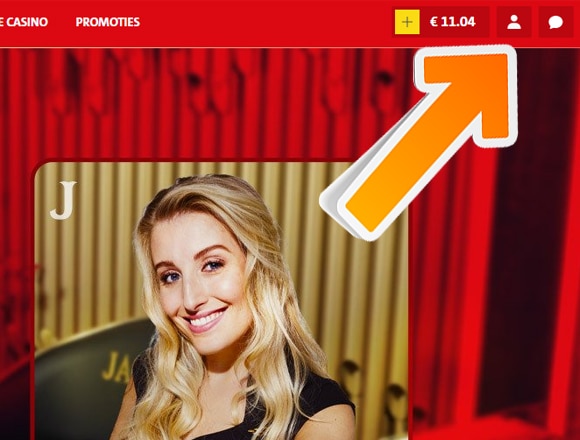 2. Choose "Self-exclusion".
In the menu you have several options. Click on "Self-exclusion" at the very bottom of the menu.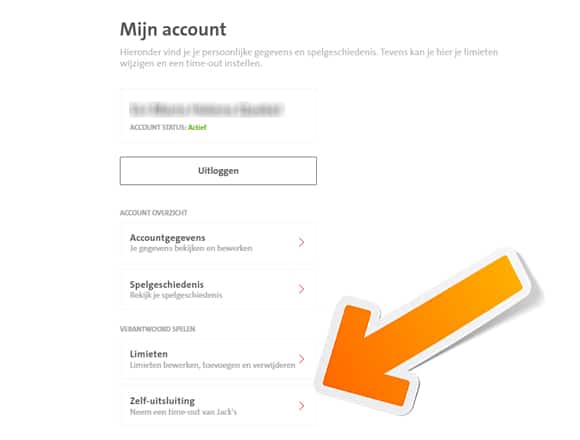 3. Choose the reason for a time-out
In this menu you have several options. These are reasons for your self-exclusion. Choose one of the 5.
NOTE: Did you choose "I have a gambling problem"? Then you cannot exclude yourself from the website for a certain period of time. You will need to contact customer service in order to close your account completely. They can then also provide you with the help you need.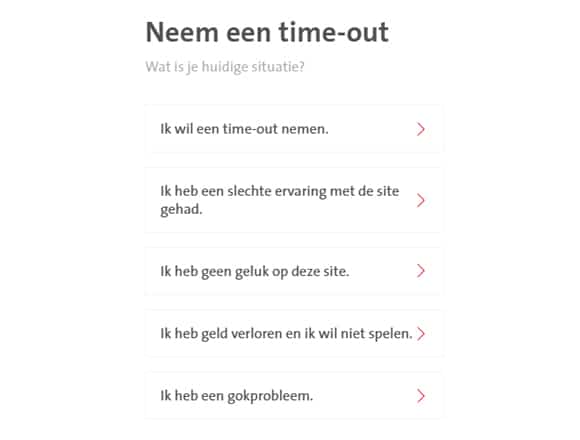 4. Selecting the period
In this menu you can choose how long the time-out should last. This can be 1 day, 7 days or 30 days.
Do you want to exclude yourself for a longer period of time? Please contact our customer service.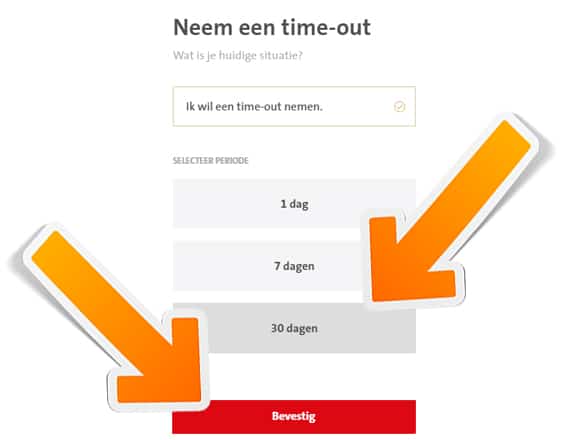 Hide explanation