Playing responsibly bet365
The main priority of bet365 is responsible gaming. Therefore bet365 has a "Responsible Gaming" page where you can go with questions regarding responsible gaming. They give a lot of information and tips.
However, this may not be enough for some players. Do you find yourself losing control? Then you can set a time-out. This can be for 24 hours, 48 hours, 7 days or 30 days and is completely personalized at bet365.
Are you afraid that you are at risk of a gambling addiction? Then you can choose for self-exclusion. This can be for a period of 6 months, 1 year, 2 years or 5 years. During this period you can no longer play, but you can still log in and cash out. Self-exclusion is not irreversible.
bet365 gives you the possibility to exclude yourself per section. So you can choose to exclude yourself only for "Casino". Sports bets can still be placed.
How do I lock myself out of bet365 for a certain period of time? 1. Go to bet365.nl and log in
The first step is to visit the bet365 website. Log in to your account on the homepage. Next you click on your account icon in the top right corner.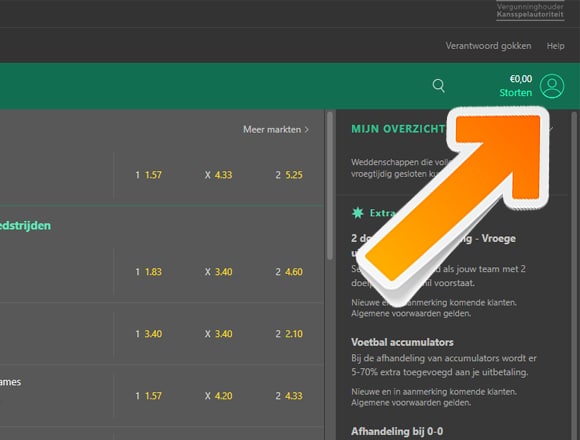 2. Go to "Responsible Gambling".
In this menu, you have several options. Click on "Responsible Gambling".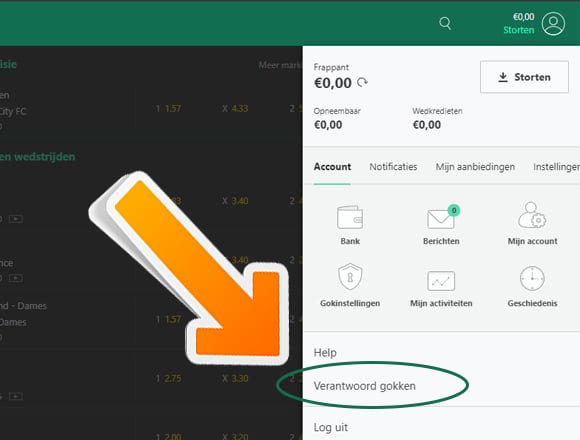 3. Go to "Self-exclusion
You will see a menu with options to control your gambling behavior. Here you can adjust limits, for example. For self-exclusion, click on the button marked "Self-exclusion".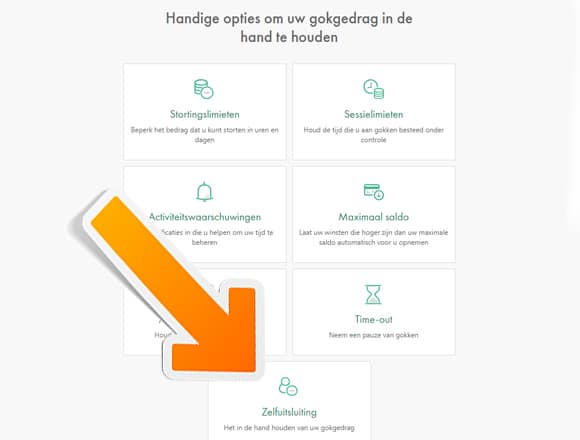 4. Read the information
You will now see a piece of text with information about self-exclusion at bet365. Please read this information carefully before you decide to exclude yourself.
At the bottom of the page you will find a button. Click on "Set up self-exclusion".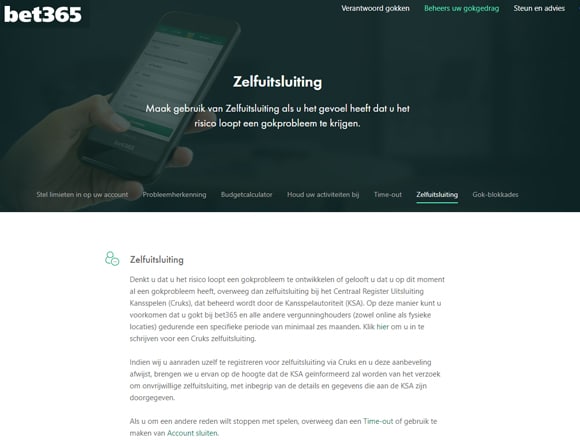 5. Choose a period and a product
In this menu you can choose the period for which you want to request exclusion. This can be for:
6 months
1 year
2 years
5 years
Products to choose from are: Sports, Poker, Casino and Games.
Once you have filled out both, click on "Continue". From that moment on, the exclusion will take effect.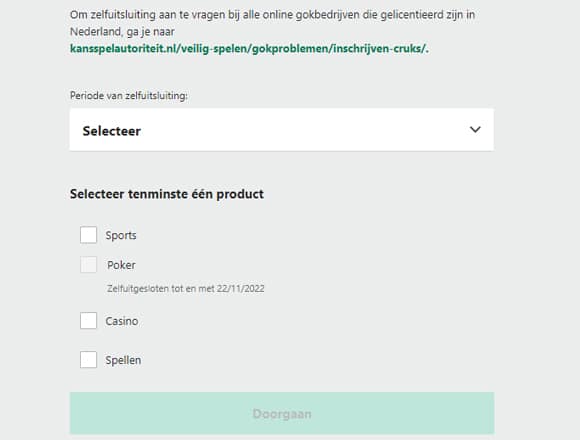 Hide explanation