People often underestimate it, but choosing the right casino is almost as important as knowing the blackjack game rules or having enough balance.
It's not like you go to the casino to bet your money and leave a winner or a loser. You have to take into account some important things before you take a seat at the blackjack tables. Everything that happens in the casino matters. How everything is set up and what games are available is important, but casino bonuses that are available can also play a big role.
When you start playing blackjack, choosing the right casino will play a crucial role in whether you actually have the chance to win money. There are a huge number of blackjack variants available and some are even exclusive to a particular online casino. The rules may vary from one blackjack game to another, thereby giving players better or worse odds. Now it is high time to explain the role of the casino and the house edge that is present on all casino games, including blackjack.
What does house edge mean in blackjack?
While most players do know about the house edge the moment they start playing blackjack, there are plenty of players who shouldn't take it as a surprise. In fact, it is the reason why a casino offers various games. Each game comes with a built-in house edge that gives the player more or less chance. Based on the rules and the variant, the house edge, or in other words, the casino's edge, is determined.
The house edge is a commonly used term in the gambling industry to indicate how much of an edge the casino has over the player. The specific blackjack variants and the game rules present are factors that determine the player's chances of winning. It is measured in percentages and indicates the average profit of a casino based on a certain number of players' bets.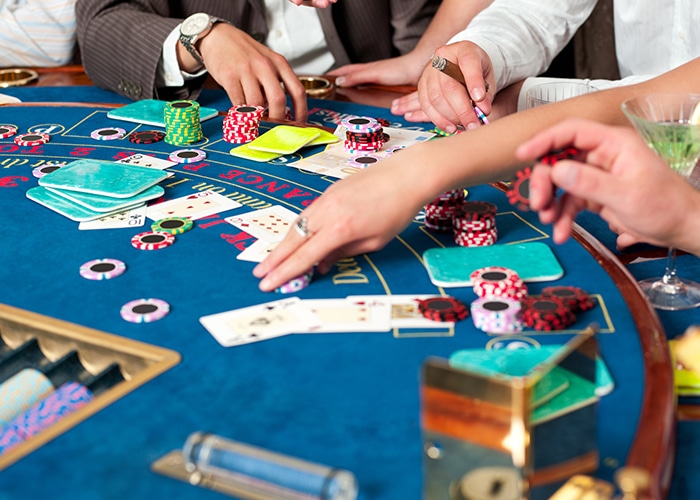 Try to make as few mistakes as possible
It is important to mention that the more skills are required in a casino game, the more likely you are to win money. Since blackjack depends on your own skills, you can generally play blackjack with a low house edge. But of course this also depends on the casino you're playing at and which blackjack variants are available. In blackjack a basic strategy is often used to keep this house edge to a minimum.
It is important to check the rules of the game and the house edge at a casino before playing because it establishes in advance how advantageous the player's position is. When picking a casino, you should pay attention to its house edge because this is linked to its performance and it shows the odds and whether they can work in your favor.
Common mistakes
Many people make unnecessary mistakes. For example, they may underestimate the house edge and tend to think that it does not play a big role. However, the house edge in blackjack is very important, because when the casino's edge is low, you have much better chances of winning. Of course, this also means that if the house edge is high, you will lose money faster and there is a possibility that your balance will run out faster. This is why many players find blackjack a fun game. It comes with a low house edge and this can be influenced to your advantage.
Although blackjack looks attractive and tempting because of the low house edge, you need to have the right skills, discipline and, by the way, the best basic blackjack strategy at hand.
In the casino, if you just place funds anywhere at the blackjack tables without thinking about anything, it will have consequences on your balance. The naive players will not even know when to stop if they get lucky and win money. Without any money management and predetermined profit and loss limits, you will still lose with a low house edge.
Try blackjack at one of these casinos New!
Casino777
Welcome bonus 100% up to €250 Jacks Casino Online
100% Welcome Bonus up to £100
bet365
Deposit min. £10 and receive 100 free spins
Grab the bonus
BetCity
Welcome bonus up to €100 in free spins
Our best bonus! Circus
Get a bonus up to €250
The importance of the house edge
Many players are discouraged by the fact that the casino is already ahead before they have even started playing blackjack. The house edge in blackjack may work against you, but with the right strategies and discipline, this need not be an obstacle for you. In casino games where not much attention and skills are required, such as online video slots or keno, players are more likely to lose money.
The reason is quite simple, they are purely based on luck and there is nothing you can do to influence the outcome of a spin on a slot or a draw at keno. Either you win, or you lose. Blackjack is one of the casino games where some discipline is required, a good basic strategy and a solid balance. Even if players choose a game where they can gain some advantage, a plan in advance will be necessary, otherwise the low house edge would still not make a difference.
The house edge in blackjack varies from variant to variant
As mentioned earlier in this article, blackjack has several variants, with, of course, corresponding specific rules. Some more disadvantageous than the other, some more advantageous than the other. They will vary from casino to casino and depend on the blackjack game you are going to play. If you consider that the house edge in blackjack the classic game is under 1%, then almost all other variants would work against you.
You also have casinos that offer you nice blackjack side bets. These are also called side bets. You should be careful about betting money on side bets in blackjack, because they often come with a tremendously high house edge.
There are blackjack variants that offer, for example, Any Pair or 21+3. In these you can bet money on whether you receive a pair or, for example, on your own two cards and one card from the dealer whether it can get a value of 21 together.
While it is nice to take extra risks and have a chance at higher payouts, it is detrimental in the long run. The house edge at blackjack for these side bets come with a high house edge and it is advisable to avoid them at all times.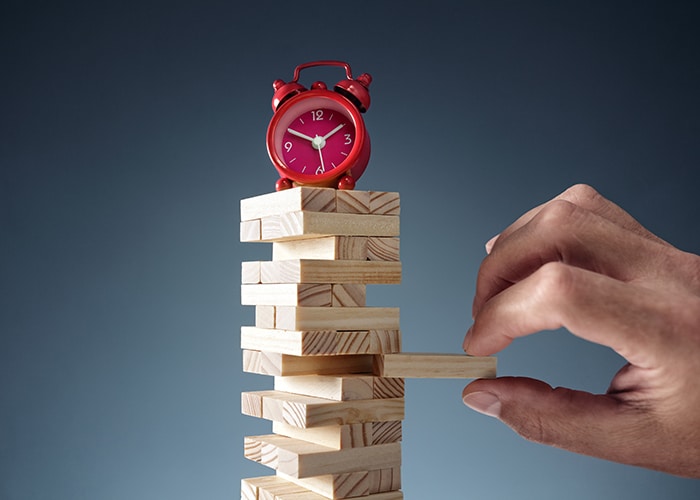 A proper strategy often pays off
Using a strategy to reduce the house edge
There are several strategies you can use to reduce the house edge in blackjack. The optimal basic strategy is one of them. It is a card that describes whether you should take a card or pass and/or split or double. It also looks at the dealer's card and makes a decision based on that card. Make sure you have a basic strategy card on hand when you play blackjack online.
In land-based casinos like Holland Casino, you'll sometimes have them at the blackjack tables themselves, but they won't appreciate it if you take a long time every time you make a decision. So keep in mind that you should be somewhat familiar with the rules of the game or a basic blackjack strategy. Of course, you can also use other well-known systems at the blackjack tables such as a Fibonacci or Martingale system.
More articles on blackjack can be found here:
7 tips to learn to play winning blackjack

Free Blackjack

VIP Blackjack Mimic the Dealer blackjack
While there are plenty of good blackjack systems that exist and have evolved over the years, keep in mind that there are also strategies that don't work. Take "Mimic the Dealer" as an example. It's a strategy where you mimic exactly what the dealer would do. The dealer has specific rules to follow at the blackjack table and by copying them you should be able to gain an advantage.
But if you're not allowed to split, double or insure in this case, is there any point? No, the strategy Mimic the Dealer doesn't work. Spend enough time finding the right blackjack strategy and see which one works for you to minimize the house edge in blackjack.
Don't take insurance
We feel it is important to emphasize again that side bets are detrimental to the player. The insurance bet is also one of them. It is a bet where you bet whether the dealer achieves a "natural blackjack" or not. If the exposed card is an Ace, you can place an additional bet up to half of the original bet. The payout is 2:1 if the dealer actually has a "natural blackjack". This only happens in the event that the close card is a 10.
For example, if you have bet €10 three times as insurance for a total of €30 and you lose twice, but you win once, you are left with €30 of insurance bets. The 30 euro win should balance out risking the 30 euro in 1 hand. However, it is true that only 30.8% of the times will a card with a value of 10 show up. This means that you lose 69.2% of the times with taking insurance in blackjack and the house advantage is huge, namely 7.6%.
Conclusion
These are just a few benefits of how the game can change when the house edge at blackjack is different. This is why it is so important that you are familiar with the blackjack rules and the blackjack house edge because it makes the difference between winning and losing. The house edge is one of the most important things to consider when picking a particular blackjack variant or for that matter any casino game.
After all, this will determine the chances for players to win. Check out GamblingID.com for more useful blackjack articles and tips such as how the soft 17 rule works in blackjack or what "side bets" there are. There are even blackjack side bet variants available on the internet, of which we also have an article on our website.