Holland Casino Favorites Card
Depending on how often you visit Holland Casino you will be eligible for benefits during your visit. As expected, the more often you visit a Holland Casino establishment the more benefits you will have. It works in grades and your Favorites Card changes with each grade.
How do you earn points?
When you play roulette on one of the slot machines or a multi game, you insert your Favorites Card into the card reader of the machine. From that moment on, points are credited to your card (as you play).
If you are playing roulette, blackjack, multi poker or any other table game, give your Favorites Card to the croupier. The croupier will make sure that every time you buy additional chips, points are added to your card.
Whenever you order something in a bar or restaurant in Holland Casino you have your Favorites Card scanned.
What can you do with your points?
Free Entrance.
You can redeem points for play money or for an order in the restaurant/bar area.
You are eligible for discounts and offers.
Receive the Favorites Magazine.
What types of Favorites Card are there?
Welcome Card – Receive on your first visit. Take advantage of the basic benefits as described above.
Black Card – You receive this after 4 visits within a year. Additional benefits include free non-alcoholic drinks until 17.00 (Mon-Fri), free entry for an introduction, discount on 3-course menu and a birthday present.
Platinum Card – You will receive this after 12 visits within one year. Extra advantages are that you can bring 3 guests for free, save points faster and get 15% discount on your 3 course menu.
Diamond Card – You will receive the Diamond Card after 12 visits within one year. Benefits include always getting free non-alcoholic drinks, receiving special Diamond offers and receiving 20% off a 3 course meal.
VIP Card – The rumor had been around for a while but the existence was officially denied by Holland Casino. Casinonieuws.nl published an article in September 2020 with proof that the card really exists. When you will receive this Card is not clear but it seems that you must be a high roller to be eligible.
Safe and responsible gaming
Responsible gaming is a high priority for the casino. But it's just another commercial enterprise, so a casino's main focus remains making a profit. But they don't want people to get into trouble for gambling their last dollars in one of the Holland Casino establishments. The casino offers the following tips to handle your money responsibly.
Determine the budget for playing in advance
Make sure you are fully aware of the rules of the game
Take a break now and then and never play too long in a row
Regularly ask yourself if you are playing for fun
Never try to win back all the money you have lost.
Holland Casino also takes great care to reduce the risks to its players. Croupiers and other staff are trained to recognize signs of problematic gambling.
Holland Casino locations
Although it all started at Holland Casino Zandvoort, today there are 14 branches of Holland Casino. All casinos are luxuriously furnished. The staff makes you feel very welcome. There is always a Holland Casino branch near you. Below we have listed the establishments for you to check out for yourself.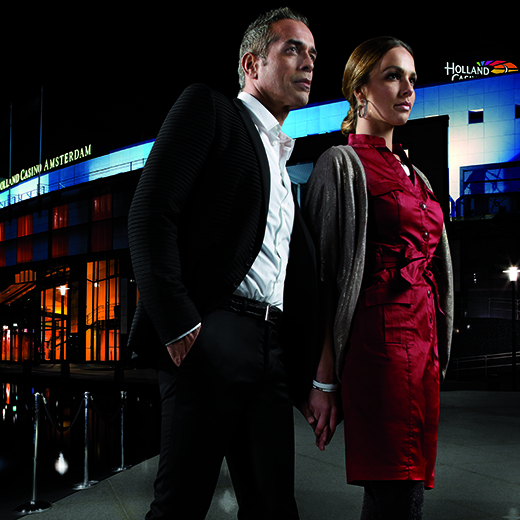 Holland Casino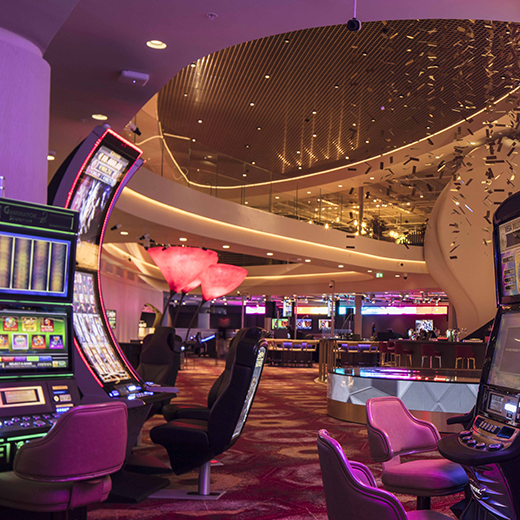 Holland Casino West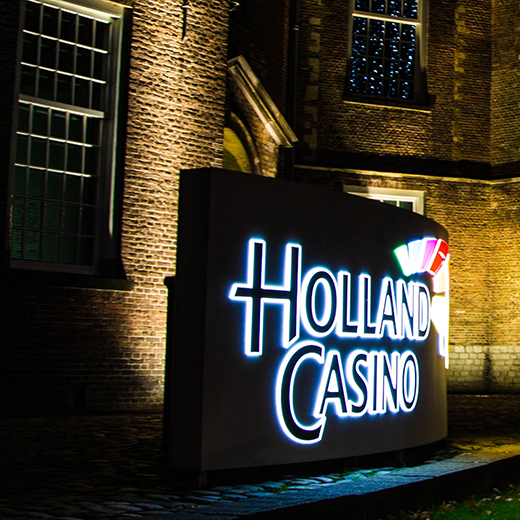 Casino Eindhoven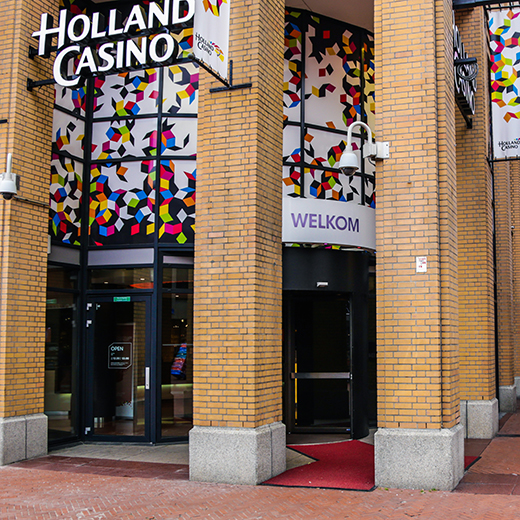 Casino Netherlands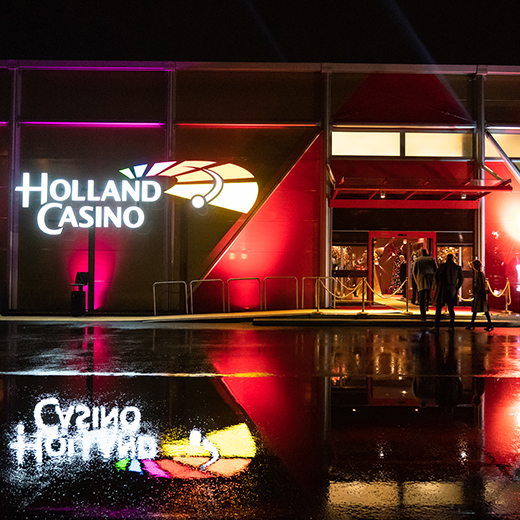 Casino Enschede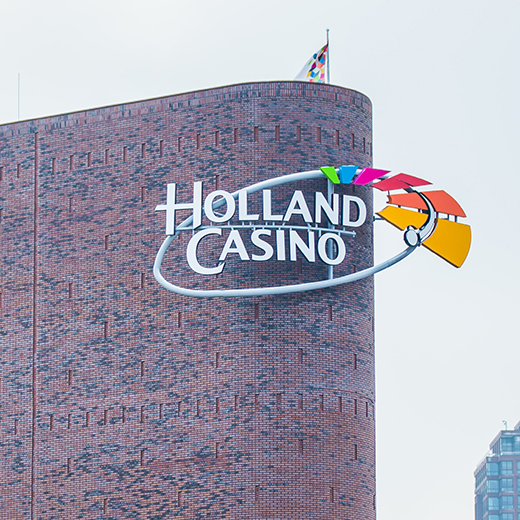 Casino Netherlands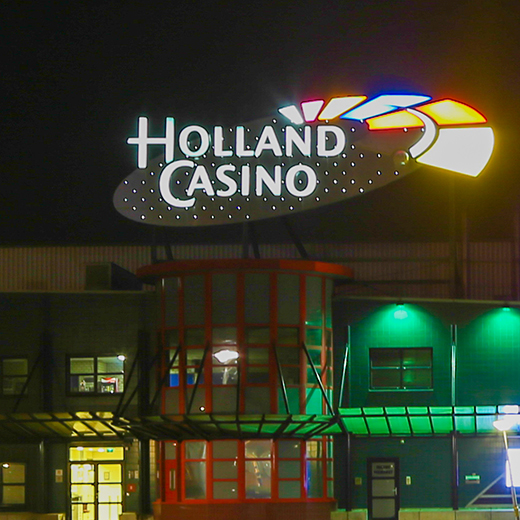 Holland Casino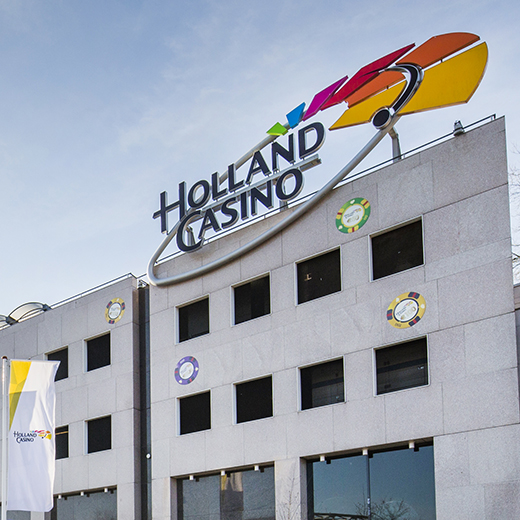 Casino Nijmegen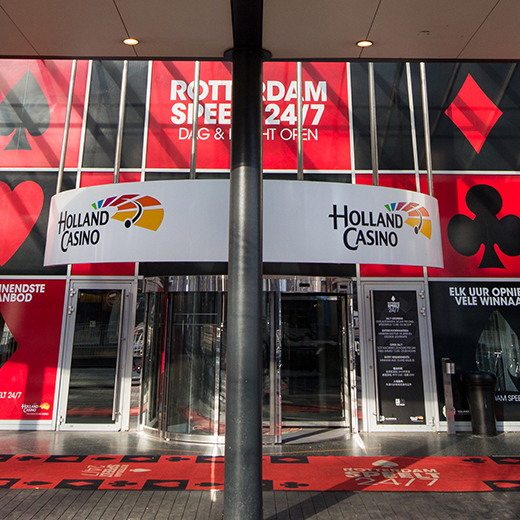 Holland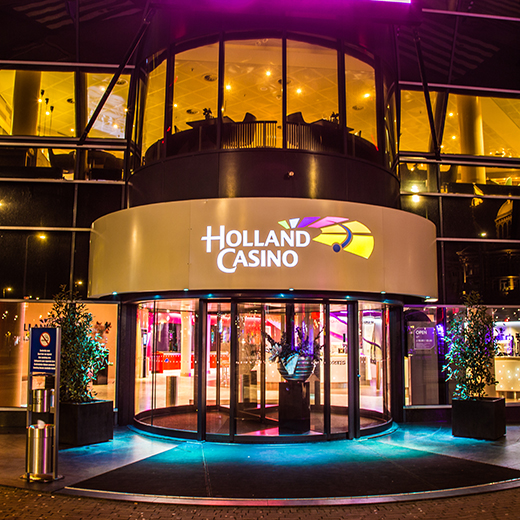 Holland Casino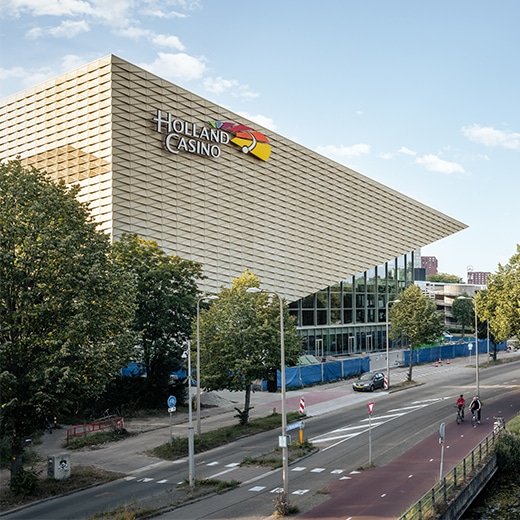 Holland Casino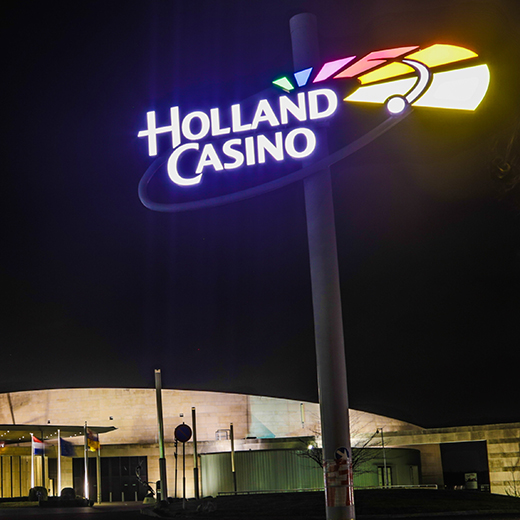 Holland Casino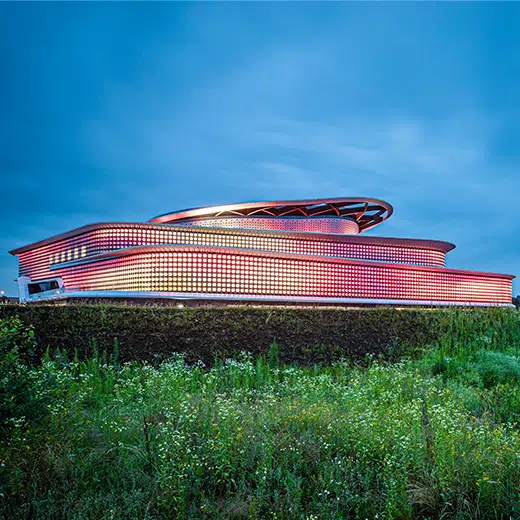 Casino Venlo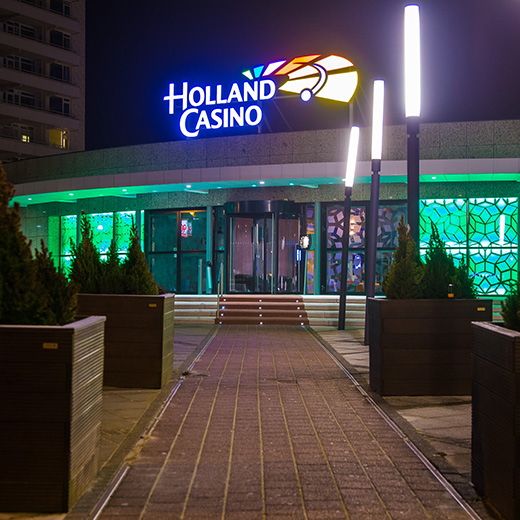 Holland Casino Zandvoort
A great opportunity to go out!
Holland Casino advertised with this slogan a few years ago. They do not want to focus on gambling but more on entertainment (similar to Las Vegas). Actually, they have succeeded in doing so by offering packages, good restaurants and all kinds of entertainment for guests.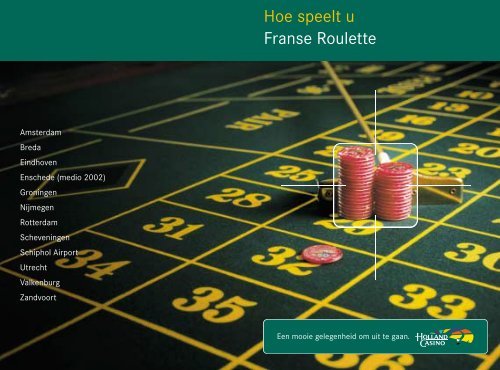 A great opportunity to go out (Source: Holland Casino)
Restaurants for fine dining
Each establishment has a restaurant for dining. You can expect high-end culinary dishes, but also eat simpler ones. Do you want to spend an evening gambling and combine it with a nice dinner? Then Holland Casino is the place to be.
A tip is to make reservations during the weekend days so you won't be disappointed.
Live entertainment and packages
On the Holland Casino website you can see what's on at a branch in your area. Special bingo evenings are regularly organized and there are packages with live entertainment. There are also frequent performances by famous artists.
Coming to the casino in a group? Then you can get acquainted with the casino with a professional explanation. There are also packages for groups including a 3 or 4 course dinner. In short, plenty of opportunities to plan a fun day out.
Dress code Holland Casino
Not only at all kinds of theme parties will you have to deal with a dress code, but also when you go gambling at Holland Casino. The management of the casino expects you to enter the casino in a stylishly groomed manner. People wearing see-through clothing, slippers or sportswear are not allowed to enter the casino.
Also, no garments with all kinds of advertisements may be worn, and it goes without saying that offensive texts are not allowed either. If you go to Holland Casino as if you were going to a nice birthday party, then you're welcome anytime!
Smoking policy
The smoking policy is nationally regulated. Smoking is not allowed inside the casino. Previously, there were special smoking booths but due to a change in the law, these are also no longer present since 2020. Guests who wish to smoke do not have to leave the casino but must go to a special outdoor area.
A bit of history
The Netherlands first became acquainted with Holland Casino in the year 1976. In this year Holland Casino Zandvoort was opened and people could start gambling on all kinds of slot machines in the seaside resort.
Less than 6 months later Holland Casino moved on and opened a branch in Valkenburg. A few years later it was the turn of Scheveningen and then Rotterdam.
Now there are many Holland Casino establishments to visit, the latest being the opening of the Amsterdam branch. It is important to note that
Holland Casino always has plans for the future, but by now it is easily accessible throughout the Netherlands. As soon as a new casino opens or a new branch opens, we will of course keep you informed via our website.
The next step is to open the online casino. Mid September 2021 they expect to go live with their own Holland Casino online!
Frequently Asked Questions 🟢 What are the payout percentages used by Holland Casino?
All slot machines have been inspected by the Dutch Gaming Authority. The payout percentages average around 92%.
For slot machines, the Gaming Act requires a minimum payout of 80%. In the case of table games, payout percentages can be as high as 98.6%.
Are Holland Casino slot machines reliable?
All slot machines work with the piece of RNG software to ensure that every turn is unique and random. The Random Number Generator generates millions of numbers, and each number refers to a specific combination.
The RNG has no memory, and offers completely independent random results every turn. In this way, you can be sure that the slot machines are reliable and you will get fair odds every turn.
🟢 How do I join the loyalty program?
On your first visit to Holland Casino you are eligible for a Welcome Card. On 4 to 11 visits a Black Card, on 12 to 24 visits a Platinum Card and on 25 or more visits a Diamond Card. These visits must have taken place within a period of 12 months. As a cardholder, you benefit from many additional privileges.
🟢 What to do if I lose my Favorites Card?
On the Holland Casino website, you can tell them that you no longer have a Favorites Card. They will then check if the card has been found in one of the branches. If this is not the case, the card will be blocked and you will receive a new Favorites Card on your next visit to Holland Casino upon presentation of a valid identity card.
The points you have already accumulated will remain safely stored and will be immediately credited to your new Favorites Card.
🟢 How does a restraining order work at Holland Casino?
Holland Casino holds a Dutch casino license. You can apply for a ban voluntarily or it is possible that you will be forcibly excluded due to excessive gaming behavior.
It is possible to apply for an entrance ban at Holland Casino online. The entry ban applies to all Holland Casino establishments.
🟢 What kind of clothes can I wear to the Holland Casino?
Holland Casino asks visitors to dress appropriately and in good taste when they visit its locations. There are of course many ways to look stylish and well-groomed. If you don't want to wear a suit or dress, don't worry.
However, you will be asked to make it a fun evening. For example, things you may not wear are flip-flops, headgear, beachwear, sportswear, hooded sweatshirts or baggy jeans.
🟢 Can I also play online?
Currently, Holland Casino is not able to offer their games of chance online. Gaming has not yet been legalized in the Netherlands, and as of January 1, 2021, Holland Casino plans to go online if the Kansspelautoriteit grants licenses to online gaming providers in the Netherlands.
🟢 Am I required to provide identification?
Holland Casino must ask every visitor to identify themselves and register before they are allowed to visit any of its establishments. This requires a valid passport, Dutch driver's license or identity card.
Identification is also required if you decide to visit only the restaurant or bar.
🟢 What kind of gift certificates are available?
The Holland Casino tries to make it as attractive as possible for their visitors. For this purpose they have started with gift certificates such as the Try Out Package, with this you can get to know the casino. For 35 euros you can get acquainted with all casino games in an accessible way.
A pleasant evening out, with snacks, drinks and plenty of excitement on the table games and slot machines. There are also Holland Casino Gift Cards for sale that you can give to friends or family as a gift.
Holland Casino (Source: Holland Casino)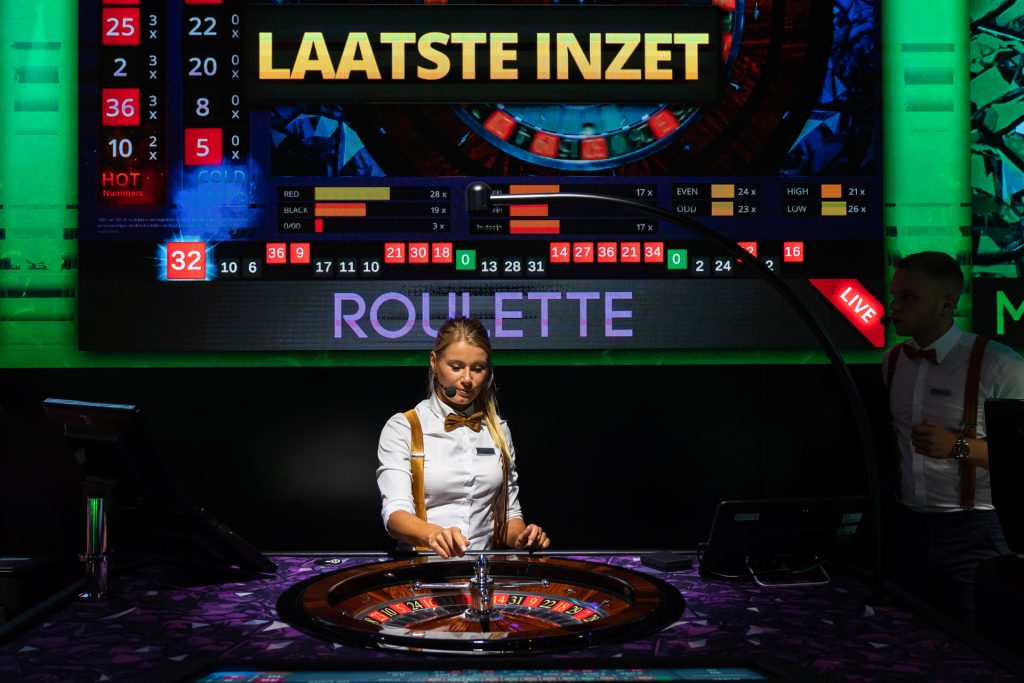 Mega Millions (Source: Holland Casino)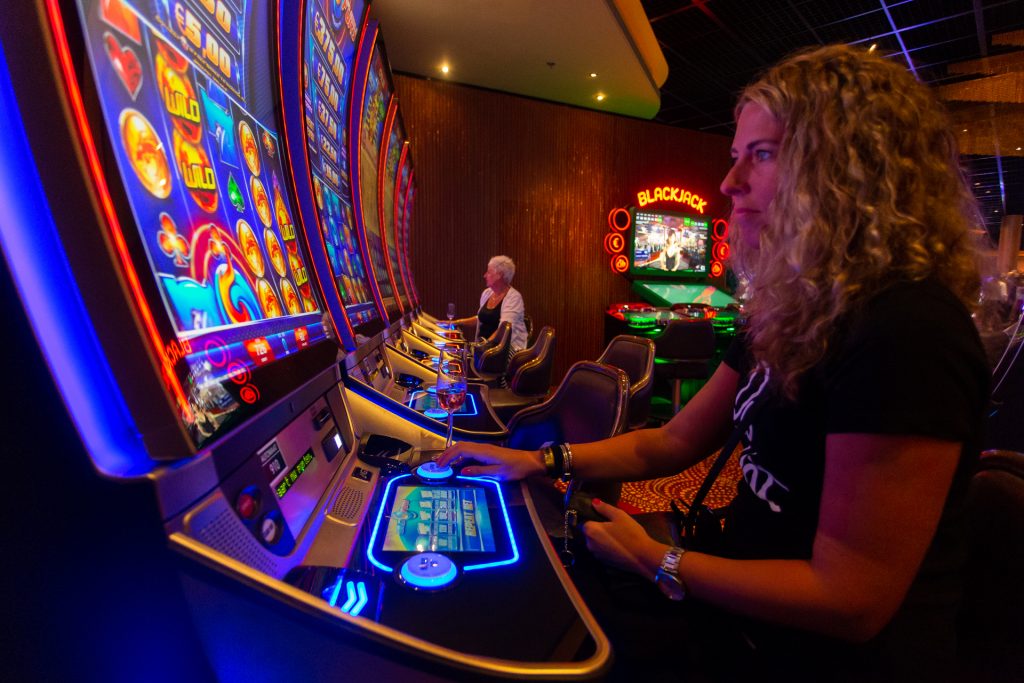 Slot Machines (Source: Holland Casino)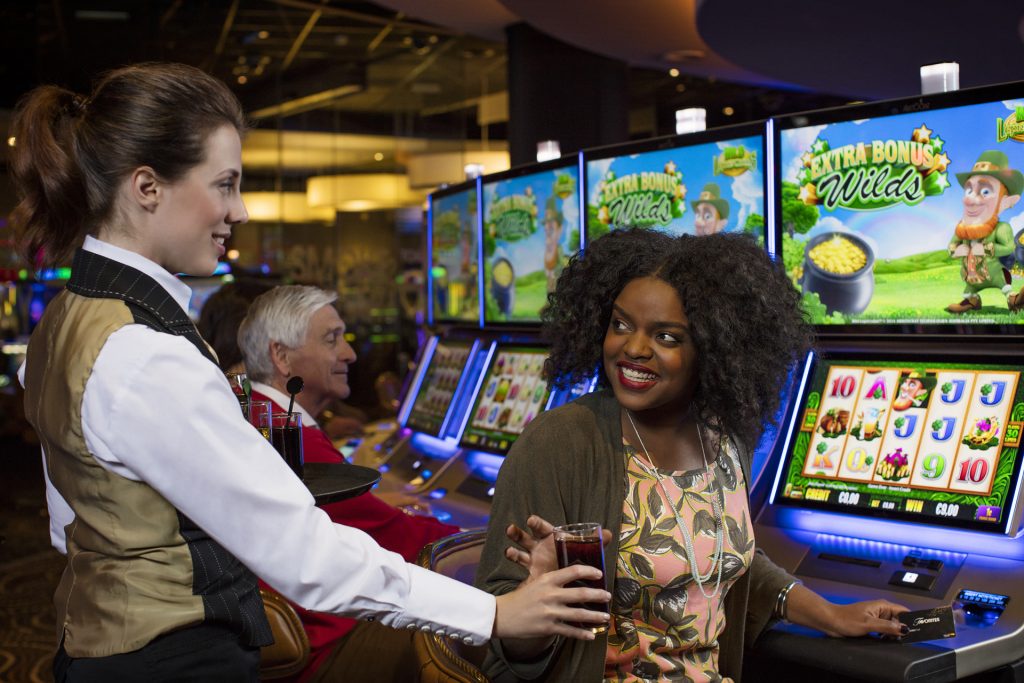 Games at Holland Casino (Source: Holland Casino)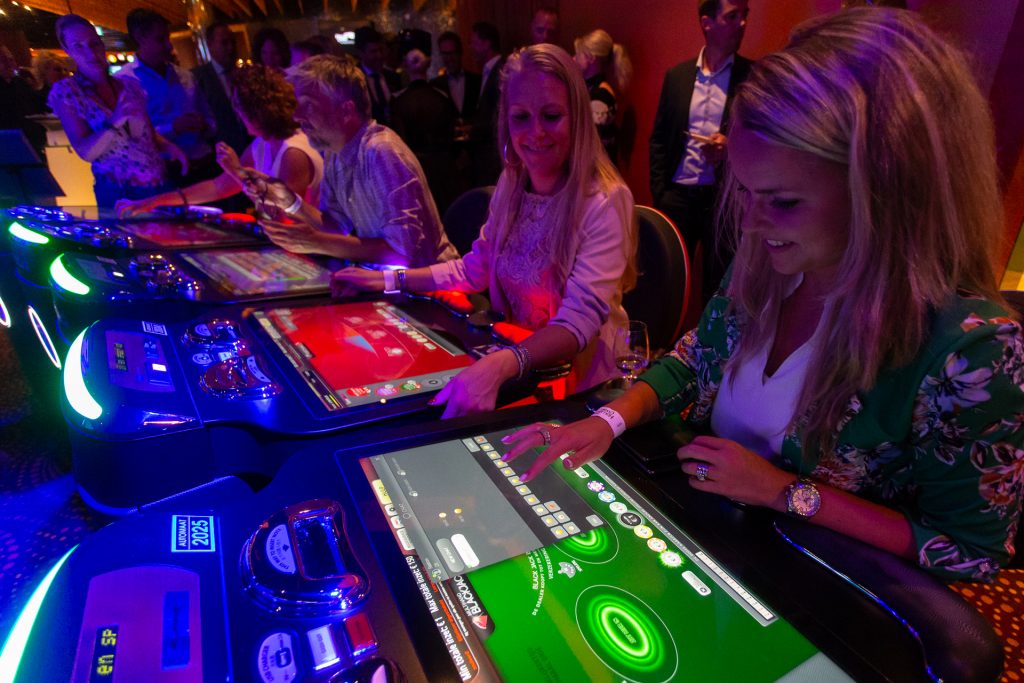 Bar (Source: Holland Casino)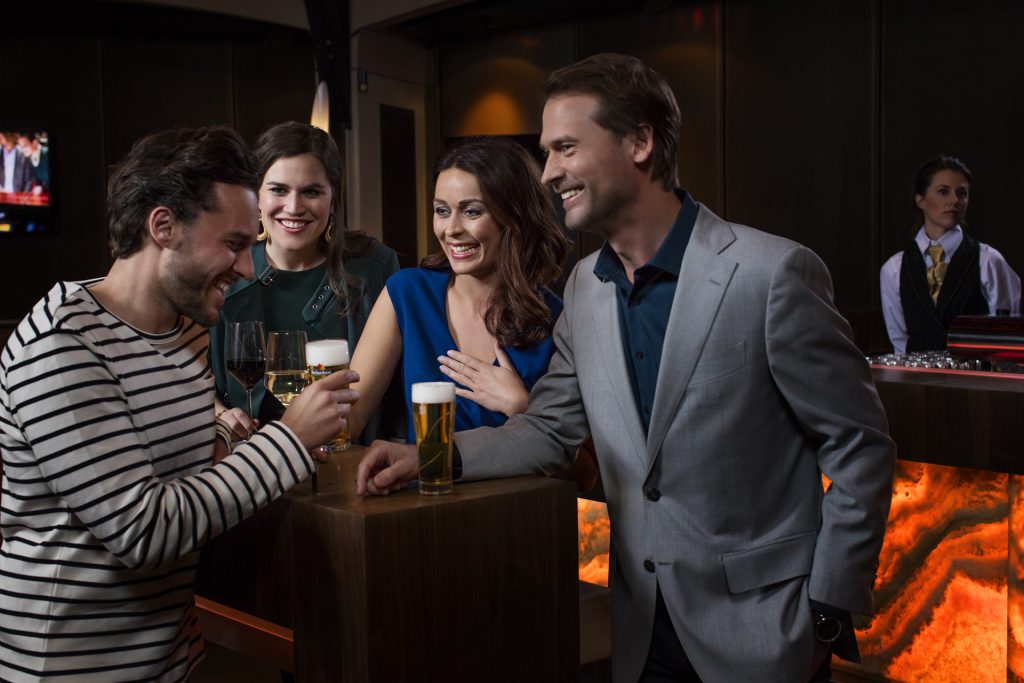 More about Holland Casino
NEVER do these things in Holland Casino

Alternatives to Holland Casino

Online games at Holland Casino

Holland Casino Favorites App

Poker at Holland Casino

Roulette at Holland Casino

Holland Casino Try Out Package

Lucky Ladies Night at Holland Casino

Blackjack at Holland Casino or online Blackjack?

Can you smoke at Holland Casino?