Slots don't require much strategy to play. Luck plays the most important factor in determining whether you win anything. The hit rate, also known as the win rate, is the only thing a player needs to take into account when starting to play.
The hit frequency is not always obvious to players. Therefore, it is good to read as much as possible about it. After all, this crucial factor can ensure that your budget does not run out completely.
This is a hit frequency
You need to know what hit frequency is before you can understand it. This is because it refers to how often you can expect a prize on a given spin. If one in five spins gives you a payout, the frequency is 20%. However, there is much more to it than just this simple explanation. After all, you also have to deal with multiple paylines.
On a slot machine with 100 paylines, the hit frequency is different than on a slot machine with 50 paylines. The only thing these two have in common is that you can win just as often. At the same time, the paylines cause you to pay more or less, so a win is also going to be paid out with a different amount than on another slot machine.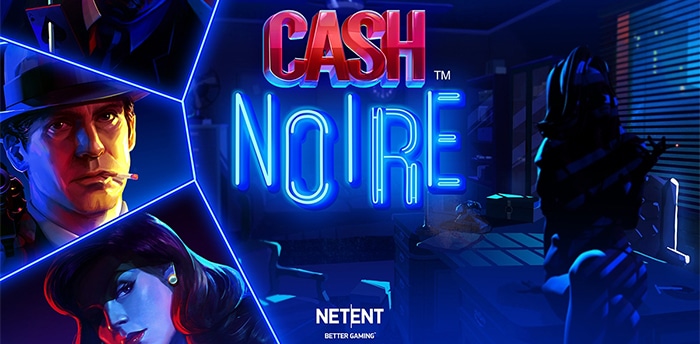 Cash Noire by NetEnt has a hit rate of 21.87%
The Return to Player included
Most slot machine players will be primarily concerned with the Return to Player (RTP). This is in fact the amount of money that on average will be returned to a player. It is always expressed in percentages. For example, if you have an RTP of 95 percent, this means you can be paid 95 cents per euro.
The RTP is an important factor when playing slots. It also determines what the house edge is going to be. The average house edge is always around 5 percent. This is especially true for online slots.
These casinos offer a wide variety of slot games New Casino!
Casino777
Welcome Bonus 100% up to €250 Jacks Casino Online
100% Welcome Bonus up to £100
bet365
Deposit min €10 and receive 100 free spins
BetCity
Welcome bonus up to €100 free spins
Our best bonus! Circus
Get a bonus up to €250
The greater importance of the hit frequency
However, the hit frequency is much more important than the RTP. This frequency has no impact on the house edge, while the RTP can definitely show your odds in the longer term. The payback time seems like an important concept, but in the short term your chances of winning are just as important. After all, you want to know what you can start winning with a short game.
However, the payback is not just based on a small number of spins. An online casino uses hundreds of thousands or even millions of spins for this payback. The chances that you will reach the indicated RTP are therefore very low. Therefore, there may be a distorted view of the slots. However, the frequency with which amounts are won will start to stand out. After all, every win is one.
Assessing the hit frequency in different ways
The hit frequency is an important piece of information. However, it is hardly ever given a clear picture with slots. Therefore, you should first research what the possibilities are before you actually start playing. You should also keep in mind that there are several factors that play a big role in the expected winnings.
Size of the jackpot
It may seem strange, but the size of the jackpot can make a big difference. The higher the jackpot, the lower the chances of winning it. This is because the game is programmed in such a way that a payout is less likely to occur.
However, don't just look at the value of the jackpot at the time. How much the jackpot is topped up with is also important. This also indicates the hit frequency. This money is again needed to help the developers. As an example a progressive jackpot of 1.5 million euros. You can look at the help screen for this, where you will see that the top prize is 250,000 euros. This is quite high. A jackpot over 100,000 Euros will automatically give you less, so this slot won't give you much either. In the short term, you will only spin losses.
Big and small payouts
The jackpot is not the only factor that determines how big the hit frequency is going to be. After all, there are more prizes to be won on a slot machine. All of these other prizes look different and are relative to the game you are about to play. For example, if you're dealing with a slot machine that also offers amounts between 1,000 and 10,000 coins, then once again a low hit frequency can be found.
With a slot machine offering 1,000 coins or less, you often have a higher chance of winning. This will never make you rich, but in the shorter term you have a faster chance of winning nice amounts.
The available bonuses
Bonuses are often not what you play for. They often seem harmless, as the entertainment will be greatly enhanced.
There are many different bonuses available at slots. These come in the form of free spins, a bonus in a new screen, Scatters and more. However, the payouts can come with a very low hit frequency. This happens mainly when one of the bonuses contains a high payout. At the same time, free spins and smaller jackpots can again lead to more payouts.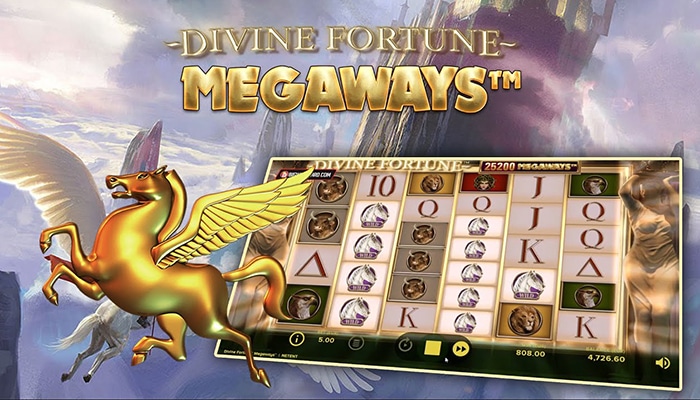 Divine Fortune Megaways has a medium volatility
The volatility of the slot
Slot machine volatility should also be taken into account when considering hit frequency. If you play on the right machines, high volatility can occur here. This changes itself with the hit frequency. It is, in fact, the volatility with which payouts are made.
If you have a high volatility on a slot machine it will mean that you have bigger prizes, but at the same time it will also pay out less often. A game with lower volatility will have smaller payouts and fewer bonuses. At the same time, this also means that you will have prizes more often.
Developers will often not offer these reviews. Pragmatic Play is one of the few that does and as a result you do know where you stand.
Taking bankroll management into account
When you start playing slots, hit frequency is not the only thing to take into account. It is only a small piece of the puzzle and can often cause confusion. There are also simpler factors that can be kept in mind. For example, you should also always keep an eye on your balance. After all, the bankroll can be replenished or decreased. You can lose on average between 200 and 300 bets per hour by playing.
The losses can always be made up. This can happen when you win a bigger prize. But you should never assume this. It's better to think about losing every spin so that big disappointments are avoided.
In doing so, you can set your bankroll in multiple ways. For example, you have a balance of 1000 euros, where you bet 25 cents per spin. This gives you 4000 betting units, at which you might lose 250 bets per hour. With this balance, you could then theoretically play for 16 hours with only losses. However, you can adjust this to your liking, making sure you handle the money you wager responsibly while gambling.
By applying bankroll management to gambling, you are less likely to spend more money than you can actually afford to lose. It also allows you to calculate how many hours you could spend playing the slots. It can also be a good idea to set a loss limit. The limits, again, make sure you don't spend money you can't afford to lose. For example, set it at 300 euros. Ultimately, you could also stretch your sessions with this if you do make gains.
Summary
Hit frequency is one of the topics that is most often overlooked. In fact, when it comes to slots, the RTP is more often looked at, as this can show in the long run how much you could win at a particular slot. However, the hit frequency is just as important or perhaps even more so. After all, with this you are looking at what you can win in the short term.
If it seems that you can't win anything, then you are often dealing with a slot machine that has a low hit frequency. At the same time, there are also many different prizes to be found when the hit frequency is high.
In doing so, you should always take into account the factors that play a role in the hit frequency. These include the size of the jackpot, big and small payouts, bonuses and the volatility of the slots. Mainly the volatility can play a big role. However, this is again not often found in the information of the slot machine.
Therefore, always take various aspects into consideration when considering playing a particular game. A slot machine with high prizes often pays little. The other way around is also possible. However, you could win a lot of money if luck is on your side. If you want to win as much money as possible, you should definitely look for a slot machine with a high hit frequency.