The Helloween slot machine is a game with a theme about Halloween.
The game is played with a lot of excitement and that makes it interesting for you as a player very quickly. If you start playing this game you will also be able to win great prizes.
Helloween Review
It is definitely worth playing on the Helloween slot machine. This game is played with a total of 5 reels. You can spin 3 symbols on each reel and therefore play with 15 symbols per spin. With the symbols on the reels you can quickly get nice winning combinations and that makes it exciting for you as a player.
To be able to win with the Helloween slot machine you must spin complete combinations on the reels. A combination must show at least 3 symbols of the same kind. This must be done on consecutive reels and always from the leftmost reel to the right. It is important that each combination follows one of the 10 win lines. You play for the win with an RTP of 96.2%.
Theme & Symbols
This game you play with a theme about Halloween. The theme is well put together by game provider Play'n GO and that creates a lot of excitement while playing. You play the game with a nice background and a matching playing field. Both graphically and sound-wise, the Helloween slot machine is not lacking anything. The game can be played at a high quality and therefore you, as a player, don't have to get bored for a moment.
After loading the game you get to see an old tower of a castle in the background. You are standing on the inside of this tower and you can look outside through small windows. You can see a part of a latticework hanging in front of the windows. Inside the tower there are also some candles burning. When you look outside you see a large lake, mountains, rocks, large trees and grassy fields. There is plenty to see and therefore your attention is quickly captured.
On the reels of this slot you can also spin beautiful symbols that fit well into the theme. This quickly makes it interesting for you as a player. When you start playing this game you will be able to spin, among other things, pumpkins with tombstones, wings, glasses, knives and creepy eyes. You can also spin gold rings, a ghost and monsters. In addition, you will also encounter colored card symbols on the reels. These include A, K, Q, J, 10 and 9.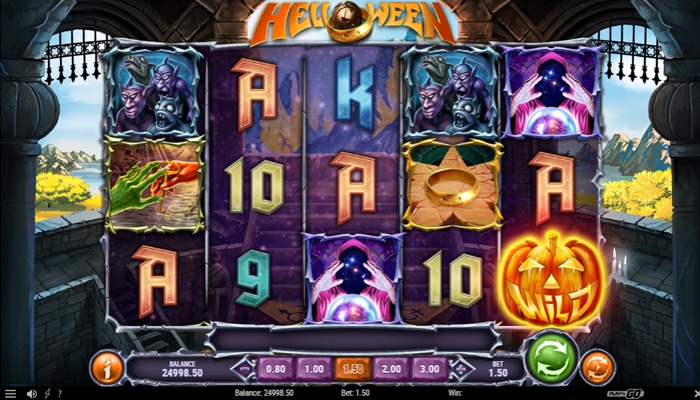 Helloween Gameplay
How do I play Helloween?
For you as a player it is good to know in what way you can operate the Helloween slot machine. You can operate this game with a minimal number of buttons. All the buttons of the game can be found at the bottom of the reels. You'll quickly master the game rules of the Helloween slot machine. That also makes this game easily accessible for novice players with little experience.
Once you have loaded the Helloween slot machine you can start placing a bet. However, you must take into account the betting limits that are applied. In this slot, the minimum is 0.10 coin per spin and the maximum is 100 coins. You can place a bet with the number line. With the minus button you can decrease the bet and with the plus button you can increase it.
After placing a bet, you can spin the reels of the Helloween slot machine. You can do this with the round green button that has the two white arrows on it. When you spin the reels of the game you immediately have a chance to win. You'll feel the excitement rise quickly because cash prizes can run high. You can spin the reels yourself or automatically. If you choose to play automatically, the same bet will be placed with each spin.
Bonus features
While playing the Helloween slot machine you can also come across extra features. You can open fun games with these extra features.
Wild symbol

Among other things, there is a Wild symbol to be found at the Helloween slot machine. You can use the Wild symbol to replace all of the game's standard symbol types and thus have interrupted combinations completed. If you manage to do that you will still receive a prize.

Scatter symbol and free spins

Another additional feature that is on offer is the Scatter symbol. The Scatter can generate winnings without forming a combination or following a winning line. With the Scatter symbol you can also win free spins. You can use the free spins you receive to spin the reels for free. This way you can win prizes.
The Helloween slot machine was developed by gaming provider Play'n GO.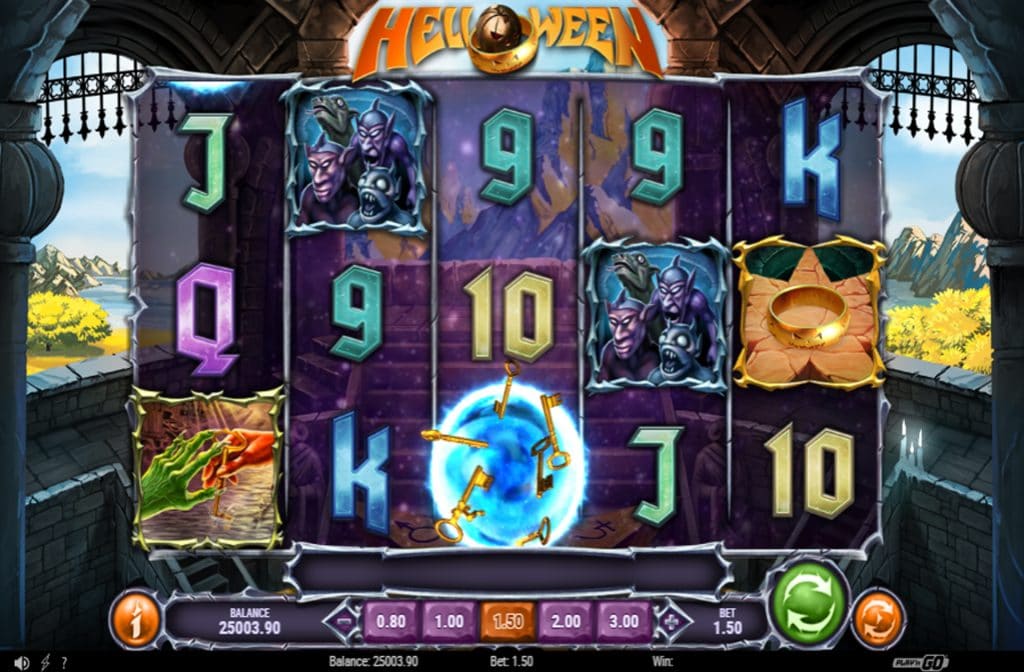 Take a look at the paytable to see what the relevant symbols are worth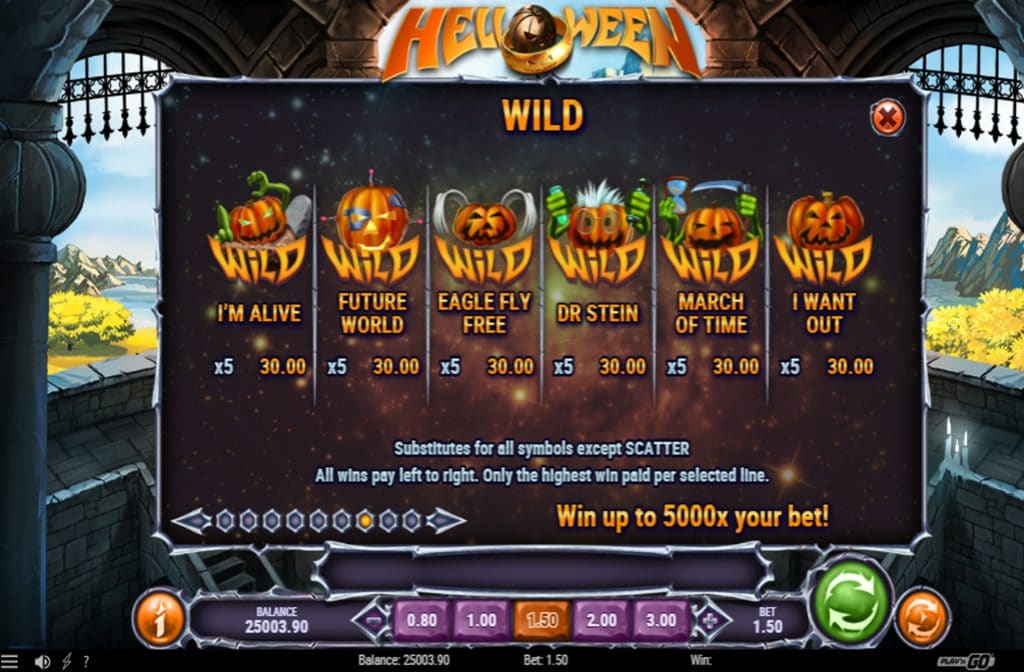 What we think of Helloween
We believe that the Helloween slot machine is well put together and that you can enjoy many great winning chances. Prizes can run high and you can also play with nice extra features. The game is played with an exciting theme and with a unique gameplay. This game has a lot to offer and you definitely don't want to miss out!
Strengths

You can play with fun extra features.
Prizes can run high at the Helloween slot machine.

Negative points
More Play 'N Go Slots Rich Wilde: Tome of Madness
Read review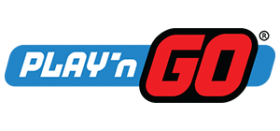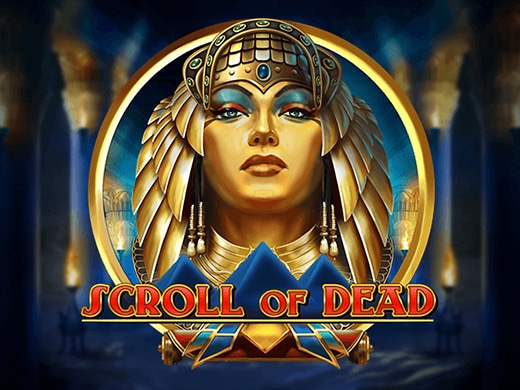 Scroll of Dead
Read review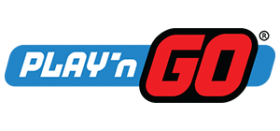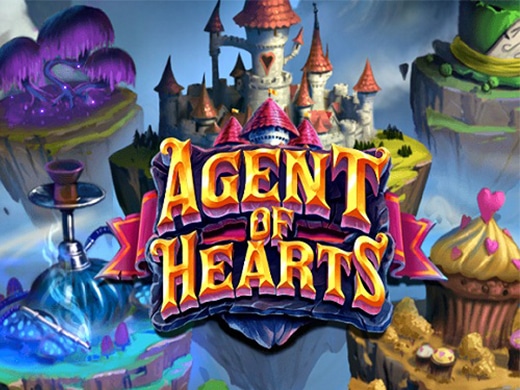 Agent of Hearts
Read review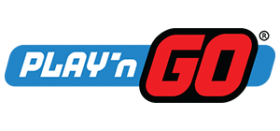 +45
OTHER GAMES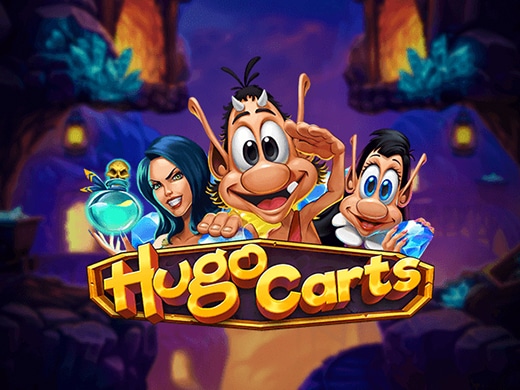 Hugo Carts
Read review