Base Genesis Gaming in the United Kingdom
Then to the place of the license: the Isle of Man, which is part of the United Kingdom. This too can be called remarkable, as it is a small island. Currently, however, Genesis Gaming has expanded considerably and has offices all over the world, including in Vancouver, London and Hong Kong.
Thus, there has been a massive growth. This may have been due to luck, the right internal decisions or simply an outstanding quality of the games. The latter would of course speak the most for Genesis Gaming and so we are going to focus on that as well. We do this by taking a closer look at the pros and cons of these producers.
The strength of Genesis Gaming
Genesis Gaming is still a fairly young company and what you often see with such youngsters is that they keep up with the latest developments. They show no signs of ageing, something that older producers sometimes suffer from. At Genesis Gaming, for example, this is reflected in the fact that there is a wide range of games that can be played via mobile. Since the rise of the smartphone, mobile gambling has become very popular and Genesis Gaming felt that they had to take advantage of this, which they have done very well. These games are very well designed.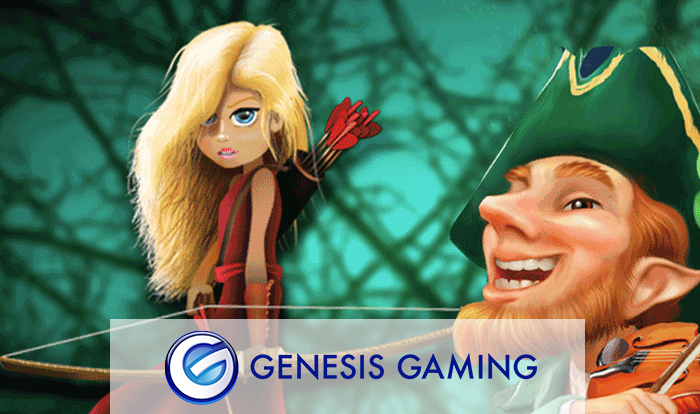 Genesis Gaming
All games are fun
The same goes for the regular games, the ones that are not played on the mobile, but within the regular online casino. These too are fun, especially since they also have interesting themes. Furthermore, the odds of winning are more than excellent, which makes it incomprehensible that none of the games from Genesis Gaming are really very popular. There are plenty of Genesis Gaming games on the market, with 150 games on offer, and these games can be played at numerous casinos. However, if you want to try out Genesis Gaming games, the latter is very useful as you have a wide choice of casinos to choose from and you won't end up at an online casino you don't like.
Play Genesis Gaming at: Best Live Casino
Betsson
No license in the Netherlands
Read review
Shortcomings
So while Genesis Gaming may not have as resounding a name as NetEnt and Playtech, they have plenty of quality to offer. However, there are definitely some shortcomings with the company as well, something that simply cannot be avoided. First of all, this is the graphics. These are certainly not bad, but rather ordinary. It is perhaps a little too unremarkable, too unspectacular. In addition, the jackpots are not great. There are bonuses, but getting rich quick is therefore not in the cards.