Positives of Gamesys
Gamesys is a big player that caters to a fairly wide audience. Currently, there are 900 employees at this company. We have taken a good look at the Gamesys games and found out what the positive points are and where there is still room for improvement. The company focuses mainly on the British market, but is currently active in other European countries as well. In addition to online slots, they also make online scratch cards and bingo games. There are several reasons for Gamesys' success, in our opinion it has everything to do with:
The exciting features of the slots.
The innovative bingo games.
The exciting features of the slots
The games are characterized by a number of fun features such as Free Spins, Wild symbols, Scatters and Multipliers. Game developer Gamesys currently has quite a few classics to its name, and thanks to a relatively high production, more and more are added. The games are therefore enjoyed by online casino visitors.
The innovative scratch cards and bingo games
Playing bingo or scratch cards may not sound very exciting, yet Gamesys manages to make it a very fun and exciting online casino game. When you play it, you'll notice that you'll unconsciously keep playing longer because it's secretly very entertaining.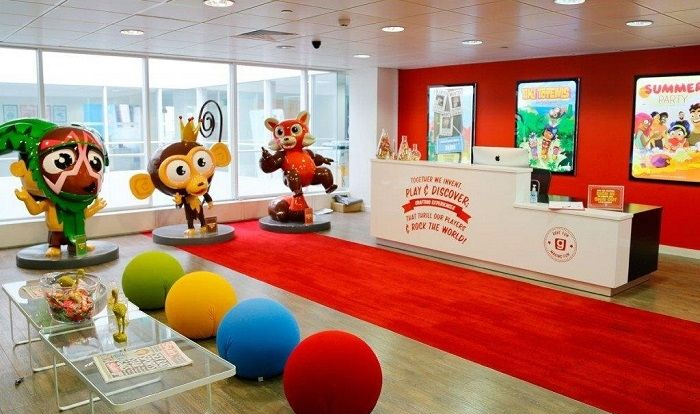 Gamesys
Points for improvement
Gamesys has been around for a long time and knows how to appeal to a large audience. Especially if you like playing slots, scratch cards or bingo, you can have a great time with the games on offer. But this is where it ends. And that is the disadvantage of Gamesys. If you're eager to get started with table games, you will of necessity have to try a different game producer. If Gamesys makes the games on offer more varied, chances are they will appeal to a much wider audience.
Conclusion
If you like exciting slot games, you have a very good one in Gamesys. This game producer understands like no other what the real enthusiast likes to see. With exciting features like Wild Symbols and Multipliers, the games are almost irresistible and extremely lucrative to play. Gamesys is also a fun provider for anyone who likes bingo or scratch cards.
They have succeeded in giving a new and fresh look to games that are known to be relatively dull. The Gamesys game selection is of very good quality but with little variation. However, we are convinced that if Gamesys starts focusing on a wider range of games, they will soon gain a lot more fans.