In Great Britain, they are the largest supplier for video entertainment systems that you play for money.
Games Warehouse Software
These are mainly physical machines offering games in pubs and bars. And meanwhile they have developed partnerships with many of the big names in gaming and igaming. For more than 10 years they have been offering entertainment concepts in pubs in the UK, and have now turned to the online casino market on a small scale. In their own words, at the heart of the company is a team of smart, creative and experienced software developers who bring a human touch to their proprietary technology.
Games Warehouse
Founded in 2002, Games Warehouse is a British developer of casino software and games. The focus is mainly on physical games and pay-to-play multi-game touchscreen terminals that you can find in bars and pubs. They specialize in offering and developing skill games in cooperation with different brands and licensees. For the online gaming market they have also developed a number of video slots.
This way they have expanded their market and were able to see if they can also offer the same quality in the online casino environment. Now they are present in a large number of online casinos with at the moment not much more than their own slots games and additions to current games. This will undoubtedly become more in the future.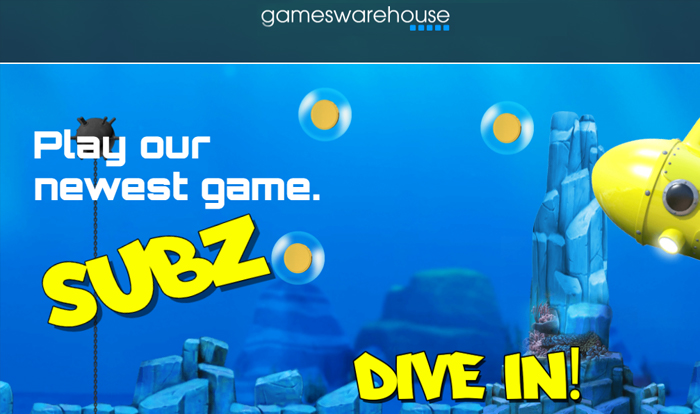 Gameswarehouse
The Software
Games Warehouse has developed its own patented Paragon entertainment software platform. They have used the most modern and innovative tools to do so. With Paragon, they have installed more than 150,000 gaming entertainment terminals in gambling stores and casinos across Europe, among other places. The games offered by Games Warehouse are easily integrated with popular software platforms such as Leander Games and Core Gaming.
This is because the games are designed with the latest technologies. Because the team at Gaming Warehouse has developed software that can be used across the platform, players can easily transition from online to offline gaming. They especially see a market in offering games on cell phones and tablets which means you can play unlimited games even without wifi.
The game range
Games Warehouse specializes in skill games. The first games they developed were Pink Panther and Scrabble. Now that portfolio has expanded considerably. They are very popular among players because the graphics are very good. For online players they have so far only developed video slots and add-ons to existing games. In addition to offering skill games on machines in cafes, they have also partnered with Endemol and BBO Worldwide as a software developer of television quizzes. For example, they have helped with the productions of Deal or No Deal and Million Pound Drop.
Play Games Warehouse at: PokerStars Casino
No license in the Netherlands
Read review
The Future
In the future we will see a lot more of Games Warehouse especially in the online gaming world. This is a large market where they certainly have a bright future with their knowledge, creativity and unique approach. We will also see them more often in the field of gaming on cell phones and tablets. Perhaps pay-to-play terminals will become less in demand, the Paragon software that supports them can easily be transferred for other purposes.