In 2021, the time will come. You'll be able to start playing completely legally at a Dutch-licensed online casino.
Live casino gaming has not always been reliable and it has taken a lot to convince players that it is good and safe to do. This way players don't have to go to a real casino anymore, but in the future they can have the same experience and play online.
As long as you do this at an online casino that is properly licensed, you don't have to worry. However, there are some stories circulating about live casinos that are not so positive. We've listed them for you so you know what they're about and can tell right away that there's not much truth in them. After all, they remain myths.
The online casino cheats
First of all, there is a lot of talk about the casino cheating and you never win because they cheat. This is not true. If you want to operate as a live casino you need to abide by the law and have the proper licenses. The laws regarding online casinos are not the same or strict everywhere.
But if you're licensed by, say, the Malta Gaming Authority or the United Kingdom Gambling Commission, then you need to play by the rules. If you don't and you try to cheat the players, for example, then you run the risk of losing your license. As a player, you can be pretty sure that a live casino with the proper license(s) is playing fairly.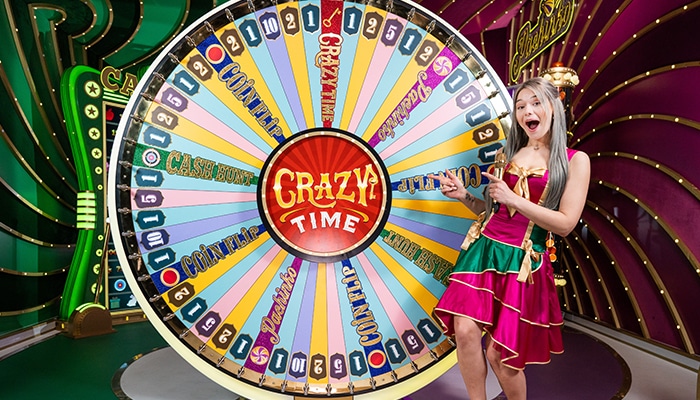 The game shows are also completely fair
The croupiers take a cut of your losses
A second myth that can be debunked is that croupiers take a cut of what you lose. In online casinos, players play together with others and have a croupier who can encourage them to bet and continue playing. However, he or she can't arrange for you to lose so that the croupier can profit himself or herself.
This is not possible at a live online casino. If you're a player and you choose to play a particular game at a live casino, keep in mind that they always have an advantage over the players. This is the same at an actual casino so it makes no difference. There will always be a home field advantage.
These casinos have a great and reliable live casino New!
Casino777
Welcome Bonus 100% up to €250 Jacks Casino Online
100% Welcome Bonus up to £100
bet365
Deposit min. €10 and receive 100 free spins
Grab the bonus
BetCity
Welcome bonus up to €100 free spins
Our best bonus! Circus
Get a bonus up to €250
Certain numbers fall more often than others
A common complaint that has been made in land casinos, and not only in online casinos, is that certain numbers fall or are drawn more often than others. Of course, in an actual casino, a real machine is used and this can sometimes deviate. Studies have already shown this to be the case. In a live online casino this can't happen. Software can't be tampered with because this is simply forbidden.
The casinos themselves as well as outside agencies regularly check the software to make sure it's not tampered with. Should a particular Roulette number fall more often than others, the player can try to take it into account but it will be nothing more than a coincidence that this happens. Even if the live casino uses a real wheel to spin, the casino will always have a home field advantage over the other players.
The casino always has a home field advantage over the players
The next myth concerns the fact that there are those who think that they can surpass the advantage that the casino itself always has over the players. You as a player can certainly develop a certain strategy that will increase your chances of winning, but it is impossible to completely negate the casino's home advantage. This will always remain, no matter how good your strategy is and how much you manage to win with it.
Gambling online is more addictive than in a real casino
Finally, there is talk of online casinos being more addictive than real casinos. It's true that gambling online is a piece of cake, since you don't have to leave your house and can do it from the comfort of your armchair. Moreover, you use a bank account for this purpose and, with some bad luck if you lose, you won't see the money disappear right in front of you. This, of course, is the case in an actual casino.
This could be a reason why playing online is more addictive (you might not stop as quickly) but this is not the case. You're doing exactly the same thing as in an actual casino, thinking and betting in the same way. If you're afraid of getting addicted, you can set a limit or just stop yourself in time. It's even possible to completely block your access to the online casino if you want to.