Remember the days when you could choose from twenty different slot machines at the casino and you always knew one that you always came back to? Nothing like that anymore. Nowadays, if you're a slots enthusiast, you can choose from dozens to hundreds of slot machines, with no one being exactly the same.
Especially online, developments are rapid and software ensures that you no longer have to gamble with your own money, but can even practice for free on one of the countless new online slot machines with all kinds of themes and temptations. Will you choose a regular fruit machine online or go for the highest progressive jackpot? It's all in your hands and the world of online slots is open to you. Before you start your first spin, it's good to know the five facts of online slots.
Every slot machine has a random chance of winning
You might think that slot machines are similar, but in reality every slot machine is different. You may think that you're the one who goes through every slot machine without getting lucky, but all slot machines are based on the same principle; the Random Number Generator.
This RNG software has already proven its influence in online casinos on both slots and online table games. This literally means that no matter how many rounds before this you have won nothing, each round you have the same chance of winning again and that is purely at random with the Random Number Generator.
Know your odds of winning, or RTP
The real casino player knows what RTP is, which is the Return To Player. The opposite of the RTP is the house edge. The higher the RTP, the higher the chances of winning. Suppose the RTP is 95%, then the house edge of 5%. On average, out of 100 pots at these percentages, you will win at least money back from 95 out of 100 bets. Online slots generally have an acceptable RTP and it is good to know this in advance. This is because per online slot machine there can be quite a difference in the RTP. Compared to land-based casinos, online slots have a significantly higher RTP for players.
High & Low Volatility Slots
This term is not found literally in English. When you play a High Volatility Slot, you play with more risk and when you win, your winnings are higher. The flip side of the coin is, however, that the periods between wins are longer and so there is a chance that for a long period of time you are just investing money and it seems like you never get anything back.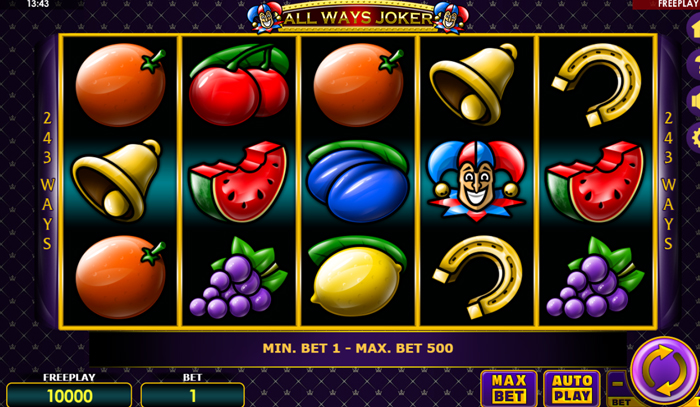 High & Low Volatility Slots
High Volatility Slots are really for the persistent. Low Volatility Slots are the opposite; here you win more often, but it's about smaller amounts of money you take home. Slots with a progressive jackpot could be called High Volatility Slots, while regular slot machines are Low Volatility Slots.
Learn the art of progressive slots
If you choose to win the highest winnings in online slots, then you choose a progressive jackpot. No fixed jackpot, so generally no maximum limit to what you can win. A fixed jackpot is nice too, but it doesn't change and that makes it a lot less fun in the long run. Progressive jackpots are often offered online in a combination of several casinos, thus allowing a larger audience to participate. So you have the chance to make more money, but the competition is also greater. It is well worth finding out what you can earn and expect at progressive jackpots before you start playing.
View all information on online slots
We don't want to tire you out with instructions on how to read the fine print, but this is always important nonetheless. The latest slots games are interesting and new, especially if they also have a special theme that can inspire you. Pay particular attention to the provider of the slot, the type of jackpot, whether you also receive free spins or can practice online for free and what the main game rules are. Some online slots sites may also offer welcome bonuses or other bonuses, just to get you started playing here. Playing with extra money is always fun!
At this moment it is not yet possible in the Netherlands to play legally at an online casino. But this is about to change. As it looks now, as of October 2021, that's it. You will be able to play completely legally in a Dutch-licensed online casino.