In the past, the only lotteries we knew in the Netherlands were the Lotto and the Staatsloterij (state lottery). Fortunately for the enthusiast, there are some great alternatives nowadays.
In addition to all kinds of online gambling options, there are also European lotteries with gigantic prizes. As a Dutchman, you can also participate in these increasingly easier. You can do this online or just like in the old days at the cigar store on the corner.
Huge jackpot to win at EuroMillions
The big attraction of the EuroMillions lottery is the gigantic jackpot that can be won. The Netherlands starts to shiver when the State Lottery jackpot rises above 20 million. Its big European brother does not shy away from that. There the jackpot regularly rises above 100 million.
Last jackpot of 157 million hits France
The cause of this gigantic jackpot is, of course, the fact that many more people are participating. All of Europe can participate. Last Tuesday was the draw. The jackpot goes to a French player who got all the numbers right. He is the only participant who got everything right so the total jackpot of a whopping 157 million euros goes to him.
These casinos have good bonuses New Casino!
Casino777
Welcome bonus 100% up to €250 Jacks Casino Online
100% Welcome Bonus up to £100
bet365
Deposit min €10 and receive 100 free spins
BetCity
Welcome bonus up to €100 free spins
Our best bonus! Circus
Get a bonus up to €250
How the EuroMillions Lottery works
The Euromillions lottery is very similar to the Lotto. On a form you have to tick a number of numbers. In this case, you must select 5 numbers between 1 and 50. Then you have to choose 2 "stars" with a number from 1 to 12.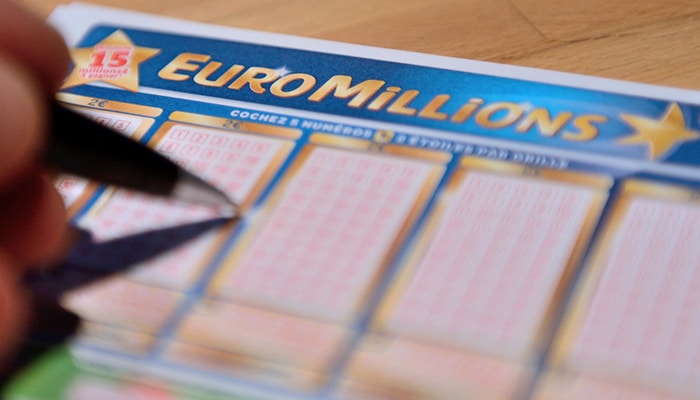 5 numbers and 2 stars have to be filled in
The French player had chosen the numbers 4-8-10-33-46 and the stars 8-11. That turned out to be the right combination for 157 million euros. The organization of the lottery has not revealed whether the player in question participated via the Internet or whether he filled in the lottery ticket in a store.
Major jackpot wins in France before
This is the third largest win in France in the history of Euro Millions (founded in 2004) after the 170 million euros won in the Alpes-Maritimes in November 2012 and the 163 million euros that fell in Calvados in September 2011. The winner of the 157 million euros has 60 days to claim his prize, according to the rules.
The largest win ever made on EuroMillions is 190 million euros. This one was for a lucky winner in November 2019, in the UK.