The games on offer at Electracade
The company strives to stay innovative all the time. And the love that the company puts into its products is not to be missed. All games are produced with great care and the professionalism really shines through. Based on the games on offer, you would expect Electracade to have been around for twenty years. But that is not the case. So we are really dealing with a supplier that is extremely productive. With a total offering of over 400 games, you could fill an entire casino. But not only is the offer large, it is also very varied. The company, of course, offers the familiar casino games. Think of table games and slots.
But they also supply Bingo games. Electracade also distinguishes itself with slot machines with special themes. This time no Marvel but well-known party games. How about Monopoly or Cluedo? And the great thing is that Electracade pays a lot of attention to the design of the games. The 3D effects are truly stunning and the exciting audio really adds to an even better gaming experience.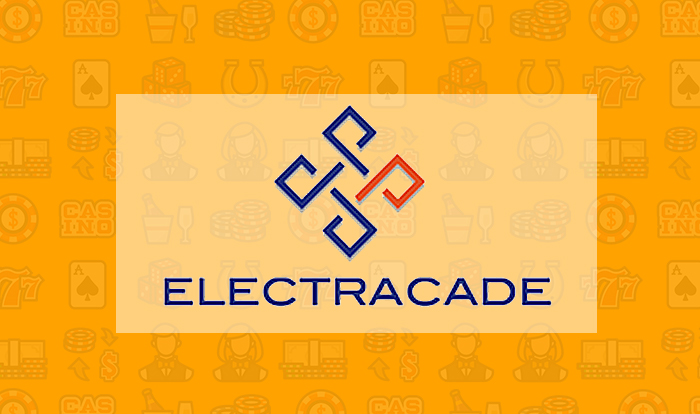 Electracade
Available for your smartphone
You can play the games on your mobile without any problem. You can play them from your browser or via download. Both versions, however, are very good in terms of quality. This makes the Electracade games very attractive to casino owners and players alike. Nothing is more pleasant than being able to play at any time and no longer being tied to a computer.
Collaboration projects
Electracade is not afraid to collaborate with other software developers. The company regularly joins forces with Playtech and Wager Works to learn from each other and to achieve even better results together.
Disadvantage: the games can't be played in every casino
Actually, we are full of praise for Electracade. Yet there is a very big disadvantage to this software provider. Even though they are a major player on the market, brand awareness is not immediately very high. If you want to play Electracade's games you have to search very specifically, because not every online casino has them in its assortment. Casinos you can go to are 888 and Bwin.
Play Electracade at: bwin
No license in the Netherlands
Read review
Conclusion
Electracade delivers casino software that makes us very happy. The quality of the games is exceptionally good and the selection complete yet original. If you want to play the games you have to search carefully for an online casino where they offer their games.