There is finally the possibility to legally offer online games of chance to Dutch players. This is because as of October 1, 2021, there is a Dutch license.
However, it is not very easy to obtain this license. It involves a lengthy and difficult review process.
The need for a Dutch license
The fact that the Netherlands is just about the last country to regulate online gambling is also due to our polder culture. For years, it has been a topic of discussion in The Hague. Dutch lovers of casino games and sports betting have very limited options. Casino games can be played at Holland Casino and at the gambling houses of Jack's Casino, FairPlay and a few other companies. But that's where it ends. If you want to bet on sports then you have the TOTO where you can legally bet.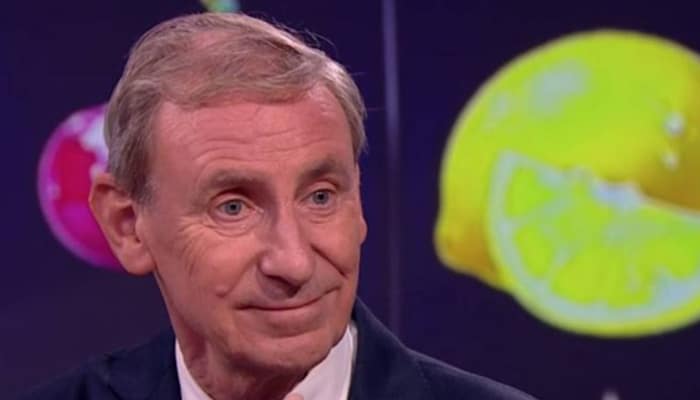 René Jansen is chairman of the KSA
But with the internet constantly getting better, it is logical that Dutch enthusiasts are also looking for the possibility to gamble online. And it actually turns out to be quite easy to do this at foreign providers. Numerous gambling sites accept Dutch players. The government thus sees millions of tax euros pass by. After all, if there were a regulated market, gambling tax could be levied and the companies could also be taxed for their profits.
Add to this the impossibility of protecting Dutch players against a possible gambling addiction, and the need for a Dutch license becomes obvious. Because we in the Netherlands like to discuss anything and everything, it takes years before a good policy is made and implemented. But after years of procedure, the time has finally come. The Netherlands also has its own license for offering online games of chance.
Law Koa
Minister Dekker eventually came up with the Law KOA, Law Chances at a Distance. It contains all regulations regarding online gambling. The House of Representatives quickly agrees, but it takes years before the Senate finally agrees. But this also happens and after some dots have been put on the i's it is possible per April 1, 2021 for companies to apply for a Dutch license. The expectation is initially that this will be a hundred or more companies, but eventually 29 applications will arrive at the Kansspelautoriteit.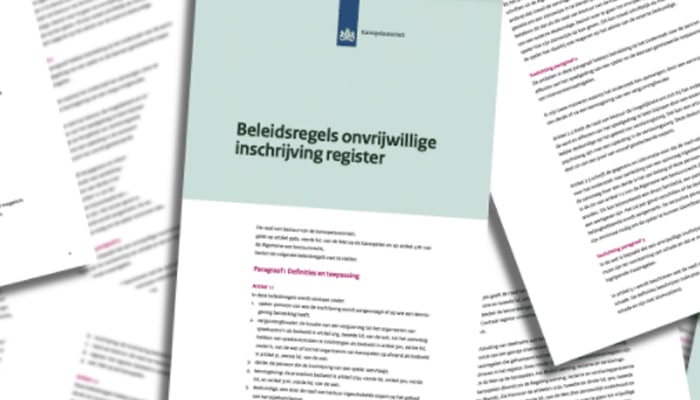 A license application is very cumbersome
Duration of an application
There are quite a few snags and catches in applying for a Dutch license. In addition to a sum of €45,000, which you will have to pay regardless of the result, a great deal of paperwork must be completed and submitted. Then it takes six months before the party hears whether or not the application will be honored. All in all, a cumbersome and lengthy process, but it would all be in the best interests of the players. After all, protecting the players is the KSA's biggest goal.
CRUKS most important part of Dutch license
Probably the most cumbersome part of the license is CRUKS. This stands for Central Register Exclusion of Gambling. This is a database of players who should be denied access to gambling. This exclusion can be requested by the player himself, or imposed by a provider and entered by the Ksa. The exclusion applies to both land-based casinos such as Holland Casino and gambling halls, as well as online casinos with a Dutch license.
Frequently Asked Questions What does it cost to apply for a Dutch license?
Just applying for the permit costs €45,000.
What does KOA mean?
KOA stands for Remote Gaming.
How many Dutch licenses are issued?
No specific number has been named. However, it is clear that 10 licences will be issued by 1 October 2021.
Wait and see what the future brings
On October 1, it became clear that only 10 of the 29 applications were immediately honored with a Dutch license. It is expected that more will follow soon. What immediately became clear at the opening of the market is that CRUKS immediately went into meltdown, causing everything to grind to a halt. Despite the long journey, the KSA was not quite ready for the launch of the legal online gambling market. What the future will bring is difficult to predict at this time. It remains to be seen whether you should be happy if you are one of the 10 companies that has a license. There are still all kinds of teething problems lurking. Time will tell how things will go with the legal Dutch online gambling market.