Emergence of players
Many casino enthusiasts are increasingly playing casino games via their mobile phone or tablet. It is of course very convenient to be able to play a game from the comfort of your couch or while traveling in public transport. Not only do many casino enthusiasts choose to play this way, thanks to the introduction of the smartphone, many new players have also joined. So we can speak of a strong growing market. Therefore it is a clear advantage when an online casino can offer its games on smartphones as well. The founding of Dragonfish is thus a very smart move by 888.
A huge range of games
The fact that Dragonfish has not been idle in recent years is evidenced by its huge game offering. At this moment there are already 1000 games on the market. And Dragonfish does not focus on one particular genre. There are numerous slots, table games, live dealer games, poker, bingo, sportsbook, scratch cards, Quickplay, and so on. So Dragonfish is truly an outlier when it comes to offerings and diversity.
You may wonder if such a large selection hasn't come at the expense of quality? At Dragonfish this is certainly not the case. In fact, some of Dragonfish's slot machines are outright hits. Most casino enthusiasts will have heard of 'Alice in Wonderland' and 'Wheel of Fortune'. However, there are many other Dragonfish games that are particularly popular. The success of these games is mainly due to the slick design, original themes, special features and high payout percentage.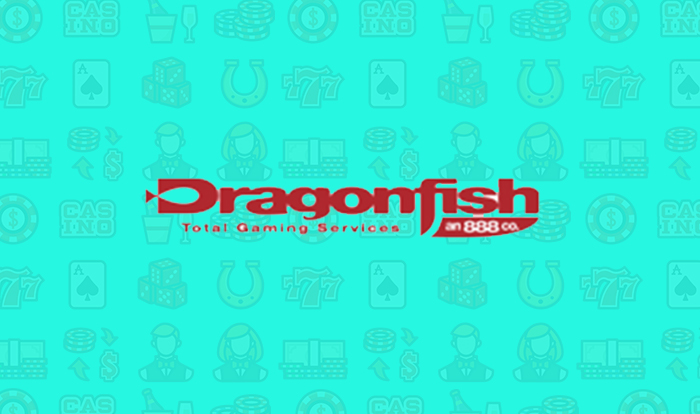 Dragonfish
Dragonfish is more than smartphone friendly
As we mentioned earlier, Dragonfish's motto is 'mobile first'. Of course, this does not mean that you can only play the games on a mobile device. It just indicates that playing on a smartphone is a priority. And this is reflected in the quality of the games on offer. With other providers we see that many casino games function significantly less well on a smartphone or tablet. With this company you will certainly not have this problem.
The games are not only great to play, the usability is also completely adapted to the needs of the smartphone user. An additional advantage of this mobile-oriented approach is that they also create games that can be played exclusively via the smartphone. And that is what sets Dragonfish apart from a lot of other casino software providers.
Conclusion
Dragonfish guarantees a very large and diverse range of casino software. And the quality of the games is above average. The focus is on creating games that are good to play on a smartphone. And since the market of online casinos is increasingly dominated by smartphone users, we can only warmly welcome this.