Please note: The information below about online gambling is purely informative. In the Netherlands, it is currently NOT permitted to gamble online via websites that do not have a license issued by the Dutch Gaming Authority. As it stands now, new online licenses will be issued in October 2021.
The popularity of Double Ball Roulette is due to the two balls in the roulette wheel at the same time. These offer players a chance to win a high Double Ball Jackpot with a 1300:1 payout.
The basis of Double Ball Roulette
Although the original version of Double Ball Roulette was developed with two zeros, online versions can now be found where a single zero is added to the wheel. Because there are two balls, you might conclude that you have twice the chances of winning each turn. While this is true, a quick look at the payout table will make you realize that the casino is not giving you anything extra.
As an example, in traditional roulette a win on a 'straight up' bet may offer you 35:1 payout. In Double Ball Roulette, a 'straight up' bet pays half that, namely a 17:1 payout. And yet it is interesting to play this roulette variant in the live casino. There is a very high jackpot payout available of no less than 1300:1. The jackpot can only be won if both balls land in the pocket where you have placed your chips.
Double Ball roulette also offers a unique set of rules, including:
In this version of roulette, there will always be two balls spinning in the wheel at the same time.
In order for a single bet (e.g. red/black) to win, both balls must land on the area you have betted on.
For those betting on, say, a single number, there will already be a winner when one ball lands on it. But there are two ways to win money with a 'straight up' bet. Two balls can fall on the number you have bet on. In doing so, you will win the "Double Ball Jackpot".
The balls in this game in a land based casino will be released by players (called shooters) and not by croupiers as in traditional roulette games. By pressing a remote control the balls are shot.
Payouts of bets
Split (bet on two numbers): 8:1
Street (bet on three numbers): 5:1
Corner (bet on four numbers): 3:1
Five Numbers (bet on five numbers in the case of a double zero): 5:2
Line (bet on six numbers, also called Six Line): 2:1
It takes a few minutes to get used to two results per turn. The croupiers use two markers (Dolly's) to indicate which numbers have fallen.
What's the difference? Well, just like the original roulette versions with a 'single zero', the version with a single zero will offer a lower house edge. This means that you will lose less money in the long run. It is very important that you play on Double Roulette which has only one zero on the roulette wheel.
The Double Ball Jackpot
Double Ball Roulette live is mainly made interesting by the jackpot side bet. You can win a high jackpot of 1300 times the original bet per turn. However, an additional bet must be placed to be eligible for the jackpot prize. Choose your favorite number and if both balls land on that number, the live casino will pay you 1300:1.
Play Double ball roulette at: New!
Casino777
Welcome bonus 100% up to €250
Grab the bonus Jacks Casino Online
100% Welcome bonus up to £100
bet365
Deposit min €10 and receive 100 free spins
BetCity
Welcome bonus up to €100 free spins
Our best bonus! Circus
Get a bonus up to €250
Frequently Asked Questions about Double Ball Roulette
Below you will find important information about the game Double Ball Roulette online.
Are there any disadvantages to playing Double Ball Roulette?
Yes, the casino charges a higher commission per game. You need to place an extra bet in order to play for the Double Ball Jackpot.
Can Double Ball Roulette be played for free?
It is not possible to play Double Ball Roulette for free.
What is special about the software of this game?
Evolution Gaming has made it possible to offer Double Ball Roulette online with its own designed live casino studios. A live croupier presses a remote control to shoot the balls into the wheel. Both balls are shot into the wheel at high air pressure very quickly, without hitting each other. And as you're used to from Evolution Gaming, Double Ball also comes with a number of extra options like the neighbor game.
What are the important features of Double Ball Roulette?
The first thing you notice about Double Ball roulette is the high payout (1300:1) and that it is played with two balls in the wheel. The payouts for split, street, corner, five numbers or line, for example, are lower. Everything else is the same.
When was Double Ball Roulette launched?
In 2013, this game was introduced at the 2013 Global Gaming Expo, which was organized between September 24 and 26 at the Sands Expo & Convention Center in Las Vegas. Since then, you can find this unique two-ball roulette variant in mainland casinos and live casinos. The famous Tropicana Las Vegas Casino Hotel Resort, with a whopping 4,600 square feet of space, offers Double Ball Roulette. This version comes with two zeros and a lower payout of 1200:1 for the jackpot.
More about live roulette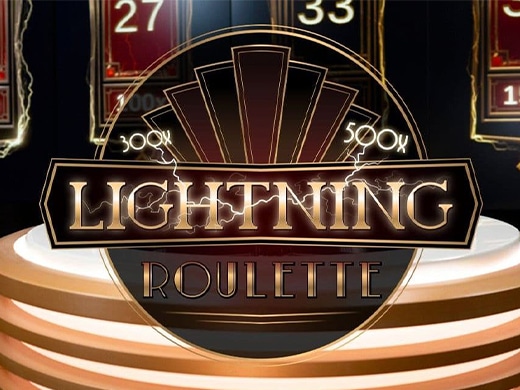 Lightning Roulette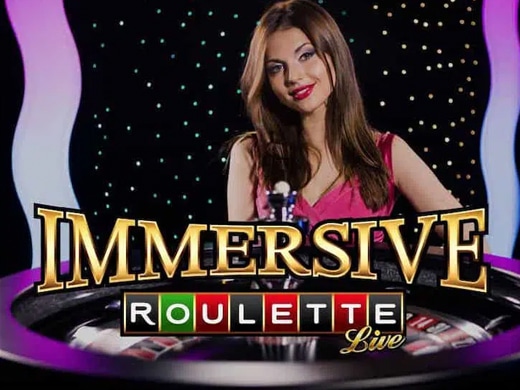 Immersive roulette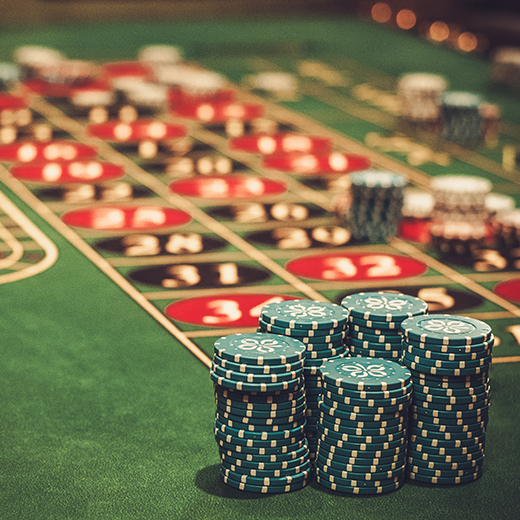 American roulette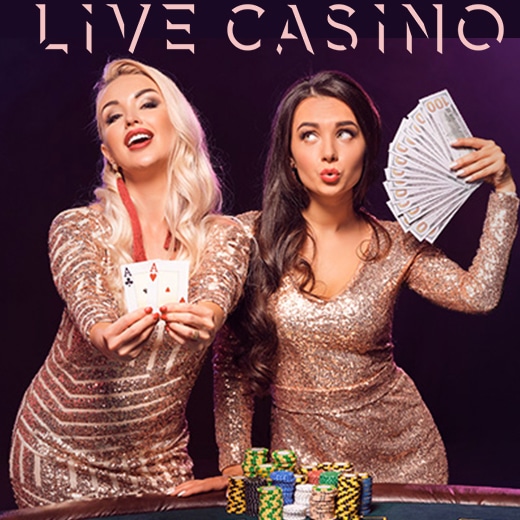 Live casino
Conclusion
Live Double Ball Roulette is a nice variant of the classic table game roulette. It's like playing on a traditional roulette game, only with more action due to an extra ball in the cauldron. A 1300x payout for a jackpot is also something not found in any other variant.