The game offering Cryptologic
Cryptologic was very successful and sold to Amaya Gaming Group for a sum of $35.8 million. Later the company changed hands once more and this time for the astronomical sum of $119 million. Currently, NYX Gaming Group is the legal owner of Cryptologic. So strictly speaking, Cryptologic is no longer a physical company but a brand name. Cryptologic has been around for a long time and it should come as no surprise that they have quite a few games to their name. So many in fact, that there are casinos whose games are entirely made up of Cryptologic games. Of course you can play all the famous table games, but there are also many slot games that can entertain you for hours. In total, there are 300 games of this brand. So you won't get bored just yet.
The Marvel Theme Slots
One of the best aspects of Cryptologic's slots is the beautiful design. Often these are made around a superhero theme from Marvel or DC. For example, there are slots themed around 'Batman', 'Wonderwoman', 'Superman' and many more such legendary superheroes. Each of the slots are beautifully designed with beautiful graphics and appropriate musical effects.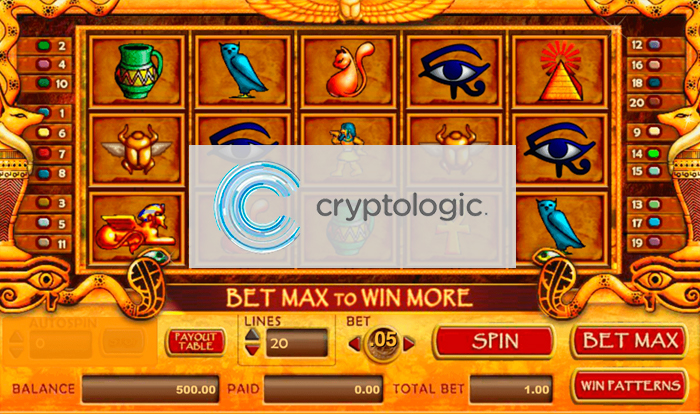 Cryptologic
The table games of Cryptologic
If you are more into table games you can also have the time of your life with their games. You can play Blackjack, Roulette, Baccarat and many more well-known and lesser known classics.
Downside: not everything is available to play on your smartphone
Are there no drawbacks to the games at all? Indeed, there are very few. But if we had to mention one thing, it's that not all games are available to play on your smartphone. Although more and more games are becoming available for playing on a smartphone, the disadvantage is that they often have to be downloaded. So you can't play them from your browser.
Conclusion
The company started as a game producer but has been bought by several other game giants over the years. Therefore, at the moment they are not an independent producer or developer but a brand name. Nevertheless, it is a very strong brand. Many online casinos are only too happy to offer the games of Cryptologic. And this is not for nothing. Cryptologic's games are of very good quality and original. Also the games on offer are very large and varied. You won't get bored with them. Especially if you like slots with a trendy theme such as Marvel, you will play the games with great pleasure.