In a few weeks it is going to happen, the new Venlo Holland Casino will be built. The foundation has been laid and the final preparations are being made to start the construction of the new Holland Casino Venlo.
Architectural firms such as Gensler and MVSA Architects have come up with the design. MVSA has drawn for the exterior and Gensler has a design for the interior, where space must be made for new gaming concepts.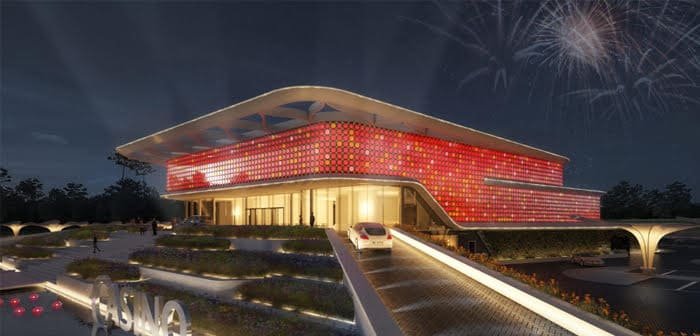 The future Holland Casino in Venlo
The facades can take on any color and the idea is to get their visitor numbers to 600,000 a year. The floor area is 8,500 square meters, whereas previously they had about 7,000 square meters. Moreover, it is possible to add another floor in the parking basement, should they wish to expand. The location of the new Holland Casino in Venlo is on the Floralaan (A67) in the industrial area.
In 2018 the first pile went into the ground
In October 2018 they held another ceremony for the first pile to go into the ground at the construction site on the Floralaan and at the end of 2017 there was already a sign that revealed the new location of the building. Construction company Laudy is the one who will build the new Holland Casino. They will also do their part to ensure the best possible solutions for people and the environment.
Sustainability
The new Holland Casino in Venlo is a good example of this. Because from the outside it is a beautiful appearance, but also in the field of sustainability it is all well thought. An ingenious system will collect rainwater via the roof, which will in turn feed the gray water system in the building itself. And that's not all, because they have thought of much more.
Concrete is used for construction, 30 percent of which consists of concrete granulate obtained from the demolition of buildings. Also, Laudy already uses relatively little concrete because they work with economical materials, such as "slimline" floors.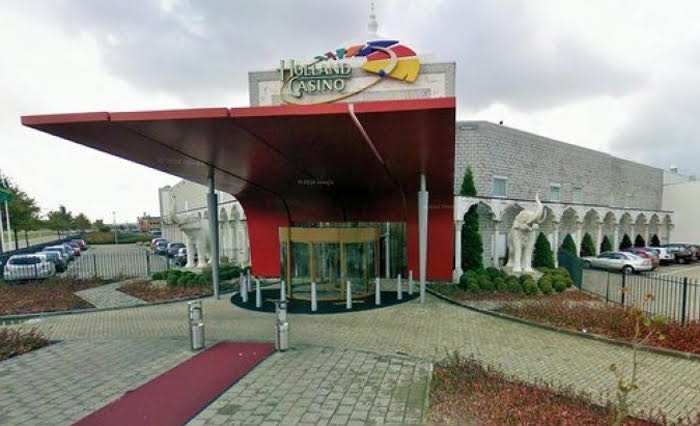 The current Holland Casino
Venlo Holland Casino completed at the end of 2020
On September 24, 2018, they had already started laying the foundation and that has already been completed. There is collaboration with more than 20 other parties. By the end of 2020, the new Holland Casino Venlo should be completed.
Alternative to Holland Casino
Can't wait for the new Holland Casino in Venlo to open? Then you can use GamblingID.com to visit one of the reliable online casinos that have been carefully tested by our experts for safety and reliability. Grab one of the casino bonuses and start an exciting gambling adventure.