Roulette is a game that does not look too difficult at first. In addition, it offers multiple betting options, allowing you to go all the way. You decide where to put your money.
Everyone can place their chips on a spot and the dealer only has to give a spin of the wheel to set the ball in motion. The ball then lands on a particular square, causing you to either lose your bet or walk away with a profit. But actually, it's all just a little less easy.
Beware of mistakes in roulette
With the bets you place, you're also dealing with the house edge. No matter where you place your bet and how you play the game, the house edge remains the same at all times. The most common way to bet is the even-money, single odds. Here you bet on red, black, even or odd, 1-18 or 19-36. They pay you out 1 to 1, with the odds of winning being almost 50 percent as well.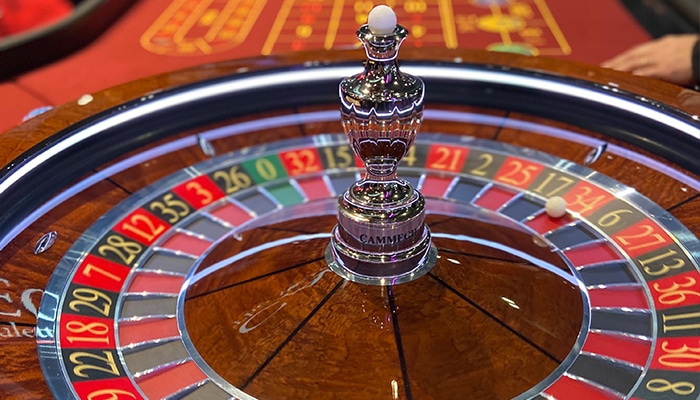 Roulette looks like a simple game but there's more to it than meets the eye
The highest payouts in roulette are obtained by betting on a specific number. These pay out 35 to 1. The only problem is that you won't win these very often. Therefore you can also bet your money in other ways to spread the odds. The chance of winning your bet back, however, does decrease when the payouts increase.
There are some mistakes that are often made by players at roulette. You should avoid them.
Types of roulette
There are four different roulette wheels. As a result the odds of winning are also very much divided. You can play French, European, American and Triple Zero roulette. The American and the European are the most common in this regard.
The names are not often mentioned, but you can see it in the appearance of the wheels and the table. For example, the American roulette wheel has a zero and a double zero. The European variant has only one 0. The French roulette wheel looks the same as the European one, but with some differences in the rules. This improves the game.
The Triple Zero is considered by many gamblers to be the worst game in existence. The house edge in this game is far too high, which means that as a player you don't stand a chance.
Avoid American roulette
The American roulette also has a higher house edge. This is due to the extra zero that is added to the game. If you bet on single chance in American roulette, your odds are 18 to 38, while in European roulette they are 18 to 37. So this does make the chances of you winning a little smaller. In addition, you have the house edge of 5.36 percent. For most players, this is therefore not the best option to play.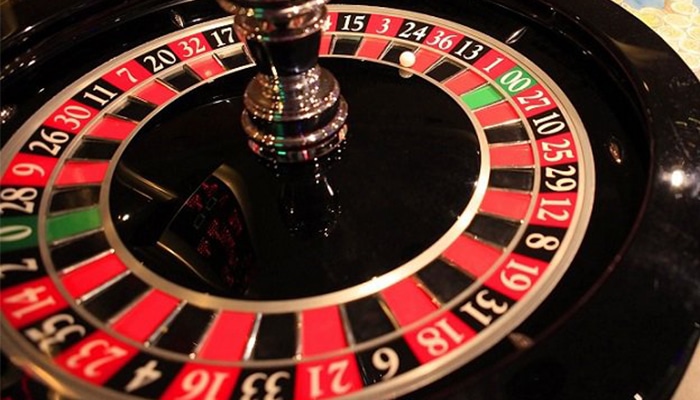 American roulette has a 0 and a 00. Avoid this variation
It is better to play at a roulette wheel where there is only one zero. If you can find the French roulette, for example, the house edge goes to an advantage of between 1.3 and 1.4 percent. However, these wheels are rare in Dutch casinos. No Holland Casino establishment offers the French variant anymore.
Difference between French and European roulette
In doing so, you should also know the differences between French and European roulette. There is an important difference in the rules. In French roulette for example you can get half of your bet back if the ball lands on zero. However, there are also tables where you don't get half of your stake back, but where the stake is held until the next round. This means you won't lose any money during this spin. However, if you win on the next spin, you only get your stake back. So you can't make any additional profit on it.
These casinos have all kinds of roulette variations New Casino!
Casino777
Welcome bonus 100% up to €250 Jacks Casino Online
100% Welcome Bonus up to £100
bet365
Deposit min €10 and receive 100 free spins
BetCity
Welcome bonus up to €100 free spins
Our best bonus! Circus
Get a bonus up to €250
Using a roulette system
Just look up how many search results you get when you search for the term 'roulette systems'. It produces millions of results and you can even buy books that explain the roulette systems for you. The books show you how to beat the roulette, you have home courses that you can purchase and there are videos that would reveal the secrets of roulette. The roulette systems are supposed to take you to higher winnings.
The large amount of search results indicates how many people are trying to sell information about roulette. But we can be brief and clear with you. The fact is that there is no such thing as a system that will make you beat the game in the long run. You can't use systems. So don't fall for the sales pitches you'll find on the Internet. Certain wagering systems do give you a better chance of winning.
The different types of roulette systems sound good in theory. However, none of them can ensure that positive effects can be seen in the long run. One of the most talked about systems is betting even-money combined with doubling your bet after each loss. This is the Martingale system. The downside of this system is that you need to have a huge budget to make a small profit. That sounds nice, but there is another problem. You can reach the betting limit and the system fails.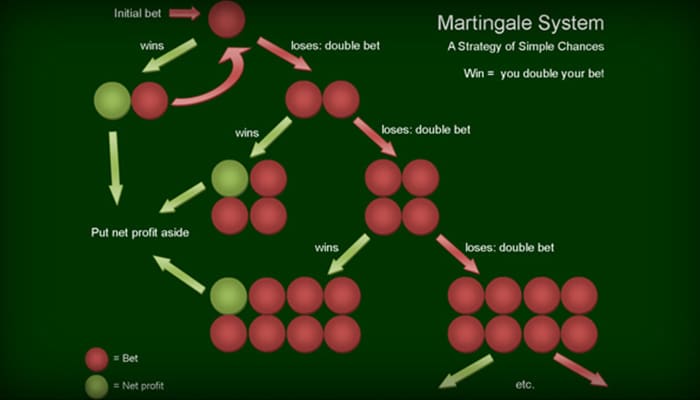 The Martingale system is very popular.
Illegal way
The only way that can help you win at roulette is to find a favorable wheel or to apply the clocking technology. However, clocking roulette wheels is illegal. Therefore, if you want to apply certain gambling systems, it is better to look at other games. For example, blackjack and poker offer a large number of systems that can work if you apply them in the right way.
If you do want to go with roulette, then you need to forget about the roulette system before it starts causing disappointment. Any advertisement offering the systems should be ignored. You will not make any money, but the person who sells the information to you will. Think of it this way: these people don't sell information for nothing. If they were really successful, they would have already won a lot of money at the roulette table.
Thanks to the mathematical design of roulette, there is no system that can be designed to make your advantage greater than the house advantage. The only way to increase your chances of winning at roulette is by betting even money on a French wheel. In the long run, you won't get your benefit from this either, but it is the least expensive way to play roulette.
Summary
By avoiding mistakes as much as possible or correcting them at a good time, you can significantly improve your results at roulette. For example, if you look for French roulette and stick to the money bets, you can compete against a low house edge. Ultimately, this can earn you the most money. Except that these tables are almost nowhere to be found.
No French roulette near you? Then it's important to look out for a European table. This is where you'll have the best chance of winning compared to American roulette. You can almost halve the house advantage. And forget about all the roulette systems. Besides costing you money to get the information, it won't get you anywhere.
The last mistake you should avoid is by not trying out online roulette. Unless a good bonus is given out by the online casino. This is because your bankroll will be depleted faster and you'll make virtually no gains. In land casinos, you can play for much longer with the same amount of money, as there are fewer spins on the roulette wheel. Online roulette does allow you to slow down the game, allowing you to enjoy the excitement a little longer.