These days it's not really possible to cheat at Caribbean Stud. You don't play with friends anymore, but you take on a bank at Holland Casino. Also, a pit boss is often present to supervise the tables and make sure no one cheats.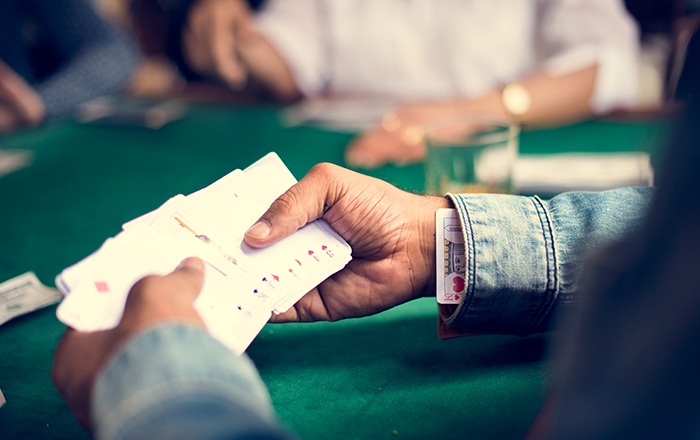 Cheating
How was cheating done?
Since Caribbean Stud Poker is played with playing cards like other poker games. Various ways were often found to cheat. For example, cards were marked by players or cards were passed to other players under the table. This enabled them to make a good combination with the five cards and win from the dealers.
By marking cards, players could see exactly what cards the dealer held or other players received. Nowadays the cards are laid out on top of each other and drawn from a deck so this will no longer be possible.
Here you can play fair! New Casino!
Casino777
Welcome bonus 100% up to €250 Jacks Casino Online
100% Welcome Bonus up to £100
bet365
Deposit min €10 and receive 100 free spins
BetCity
Welcome bonus up to €100 free spins
Our best bonus! Circus
Get a bonus up to €250
How can I play Caribbean Stud Poker profitably?
To be perfectly honest, there is no single strategy or system available that will guarantee you a profitable Caribbean Stud Poker game as a professional. Obviously, everything will depend on the decisions you make and how you judge the value of the banker's hand. If you can estimate this by looking at the face-up card, you can already increase your chances of winning. Look carefully to see if you have similar cards to the exposed card, as this reduces the chance of the bank having another such card among the exposed cards.