Even on the most mundane and routine of evenings, the casino is still a tremendously exciting place. Stories write themselves when you put a very diverse group of individuals in a situation where there is money to be won.
In movies, this can often be seen to great amusement. These range from people losing thousands of dollars, to lucky people winning the jackpot under the oddest of circumstances.
In this article you will read some stories about the latter group of people. Players like you and me, but very lucky players.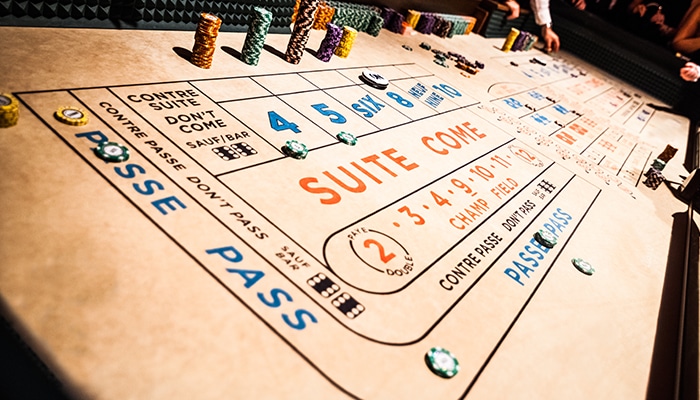 Patricia Demauro managed to throw no less than 154 turns without a seven at Craps
1. Lady Fortune
Grandmothers are usually known for their cooking skills, unconditional love and endless wisdom. However, one New Jersey grandmother has a story that should and must be heard at every party.
Patricia Demauro was visiting the Borgata Hotel Casino and Spa in Atlantic City and decided to try a gamble at the craps table. In craps, one must absolutely avoid the seven, but how lucky do you have to be to keep this up for a whopping 154 turns?
That, in fact, is exactly what this elderly lady did. She successfully rolled 154 rolls without getting a seven. In doing so, she not only had a great night, but also broke the world record.
How much money the lady won is not known, she would not say anything about that, but an estimate is quickly made. If she would have made 'normal' bets, she would surely have returned home with hundreds of thousands of dollars.
Had she played like a professional, she might have reached a million. The way she handled her luck should be a lesson to every gambler.
She simply relaxed the next two nights and returned to the craps table only as a spectator. She said the expectations were too high to resume her role as a shooter.
2. All In
Would you dare bet all the money you had during a single spin of roulette in hopes of doubling the amount in seconds? Most gamblers have had this thought at least once or twice, just to let more rational decisions prevail.
British gambler Ashley Revell had a risk tolerance that would shock even the most optimistic investors. In 2004 he sold all his possessions, clothing included, and had just over $135,000.
Revell's "get rich quick" plan included that he was going to "just bet" every dollar he owned in one spin at a roulette table at the Plaza Hotel & Casino in Las Vegas.
He chose red as the lucky color and won! After immediately doubling his money, he left the dealer with a healthy tip (reportedly around $600) and walked away with his winnings.
Revell decided to reinvest his winnings in a slightly less risky venture and thus started his own online poker company. His bold move was apparently, among other things, the inspiration behind Simon Cowell's legendary TV game show "Red or Black?
3. FedEx
FedEx is an internationally recognized company with annual revenues in the billions. Although the final result is a huge success, it certainly didn't look like it at first.
In 1971, the company's founder, Frederick Smith, had a respectable $4,000,000 dollars. He borrowed tens of millions to build his company. His goal was to ship packages all over the world. Something that was unseen at the time.
Unfortunately for Smith, the company struggled after only three years. This, because of the rising fuel costs and other expenses associated with such a large operation. Because he was losing over a million dollars a month, he could not find anyone to borrow from or who would invest in his business.
When Smith realized he only had $5,000 left, he knew it was time to take action. Instead of finding investors, he left for Las Vegas. That weekend, he gambled the company's remaining money at the blackjack table as a last-ditch effort.
By Monday, he had turned that $5,000 into $32,000. This allowed his planes to be fueled and fly for a few more days. Somehow, these few extra days made all the difference.
Not long after his desperate, but ultimately successful gambling trip, he was able to accumulate $11,000,000 in investments. A few years later, FedEx made its first profit.
Today, FedEx is worth nearly $40 billion, and Smith's net worth is also in the billions. See, that's what they mean in the casino world by making a profit in the long run.
Also play at these casinos New!
Casino777
Welcome bonus 100% up to €250 Jacks Casino Online
100% Welcome Bonus up to £100
bet365
Deposit min €10 and receive 100 free spins
BetCity
Welcome bonus up to €100 free spins
Our best bonus! Circus
Get a bonus up to €250
4. Child's Play
Online poker has opened the door for almost everyone to make a lot of money. Yet this story of an eight-year-old who won almost half a million dollars seems like an exaggeration.
Indeed, in 2010 the story emerged that Aashish Nanak, an eight-year-old from India, had won $500,000 in an online poker tournament. His story was that of a genius who was first introduced to computers at the age of three.
Using his uncle's account, he entered a tournament that would change his young life forever. Or did it? Reportedly, the poker room he played in refused to pay out the winnings.
This, because the boy was not of legal age to participate in the first place. Things got even more complicated when it became known that he had been able to withdraw previous winnings.
A legal battle ensued and the poker site blocked his account. However, the outcome of the case was never announced. In all likelihood, the poker platform reached a settlement with the family.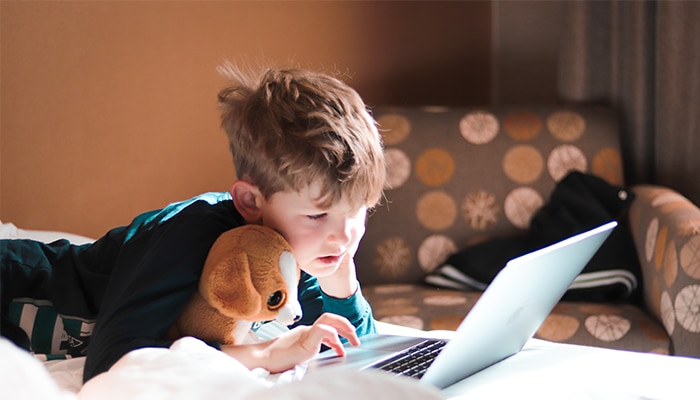 8-year-old Aashish Nanak of India, not pictured, won $500,000 in an online poker tournament
5. Charity work
Gambling and charity don't usually go together, unless you're talking about the local church festival. At least that was the case prior to Phil Laak's incredible poker marathon.
Laak decided to win some money for the cancer research that Camp Sunshine Charity supports. This by attempting to beat the record for the "longest poker session in history." His original goal was to spend 80 hours at the poker table at the Bellagio in Las Vegas.
After passing the 80-hour mark that he had previously set, he decided to continue for another 35 hours. After 115 hours, he was finally paid off. If you're wondering how he lasted this long, the answer is not caffeine or other stimulants.
He has said that his nutritionist is the one to thank because his fitness led him to the end. Laak even took a short break to do 30 push-ups to win another $1,000 for charity.
6. The Negotiator
This story of Don Johnson's casino visit, sometime in 2011, will make you look at casino house rules differently.
The first step of his plan was to find casinos with favorable house rules. So he chose tables with the best number of decks. Decks that allowed him to split any good hand into four. In addition, he only played at tables where he could double his bet on any hand.
Johnson also used paybacks, or casino stipends, to finance his play. He somehow negotiated an unprecedented 20% return if he lost. For example, if he won $100,000, he could keep it all. If he lost $100,000, he would get $20,000 back.
Finally, he used his sales skills to get the casinos to allow him to bet up to $25,000 on a single hand. Normally this would not be possible, but the negotiated parameters made it beneficial to the casino.
Six months later he had won $15,000,000 at the three casinos that agreed to his terms.
Conclusion
With the victories read in this article you have proof that it does not take a huge bankroll to win a lot at the casino. However, it is important to mention that these results are a rarity.
If after reading this article you want to make an attempt to write your own success story, be very careful.