How are the payouts?
* If you have the highest card, the bank will double your bet.
* If you have a lower card than the bank, you lose your bet.
*You give up on a tie and lose your bet
* You don't quit and double your bet. If you win, you receive your original bet twice and the additional bet back.
The fact that if you give up in the event of a tie you lose your entire bet and if you want to continue playing you have to double your bet and then in the event of a win only your first original bet is a very disadvantageous situation. The house edge in this particular situation is almost 20%. This makes the total house edge at Casino War about 3% which is slightly more than at, say, roulette or blackjack.
Online Casino War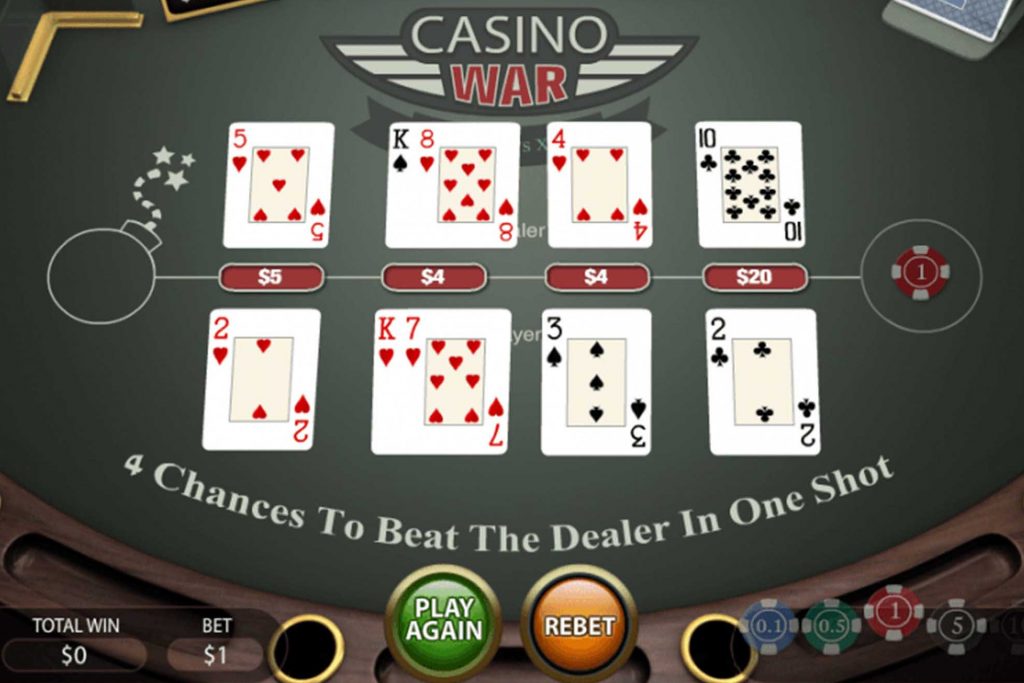 Casino games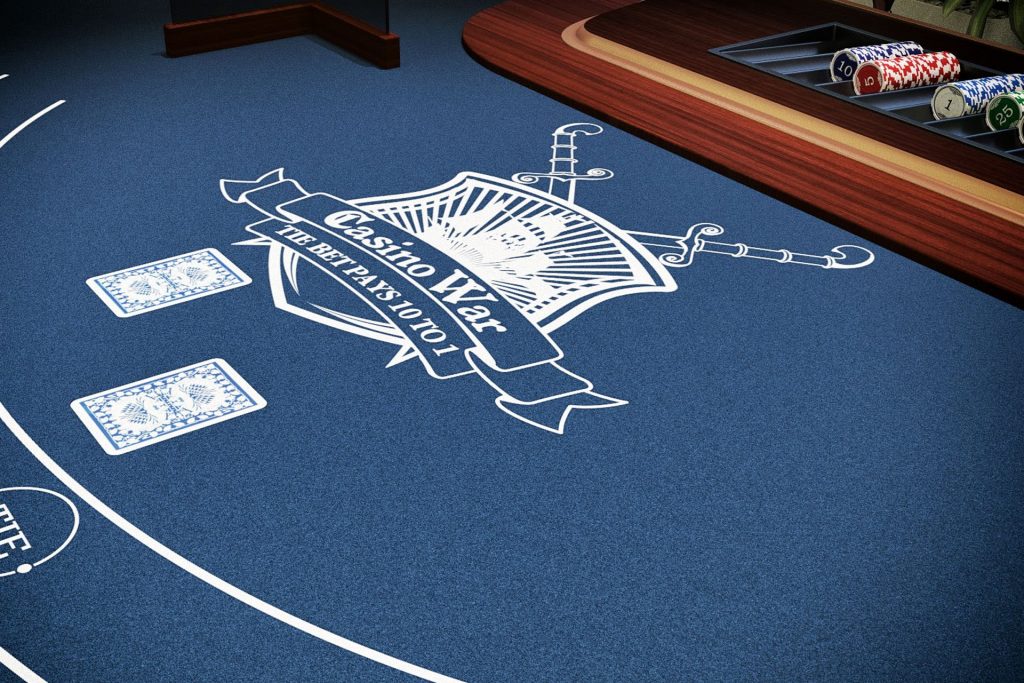 Casino War review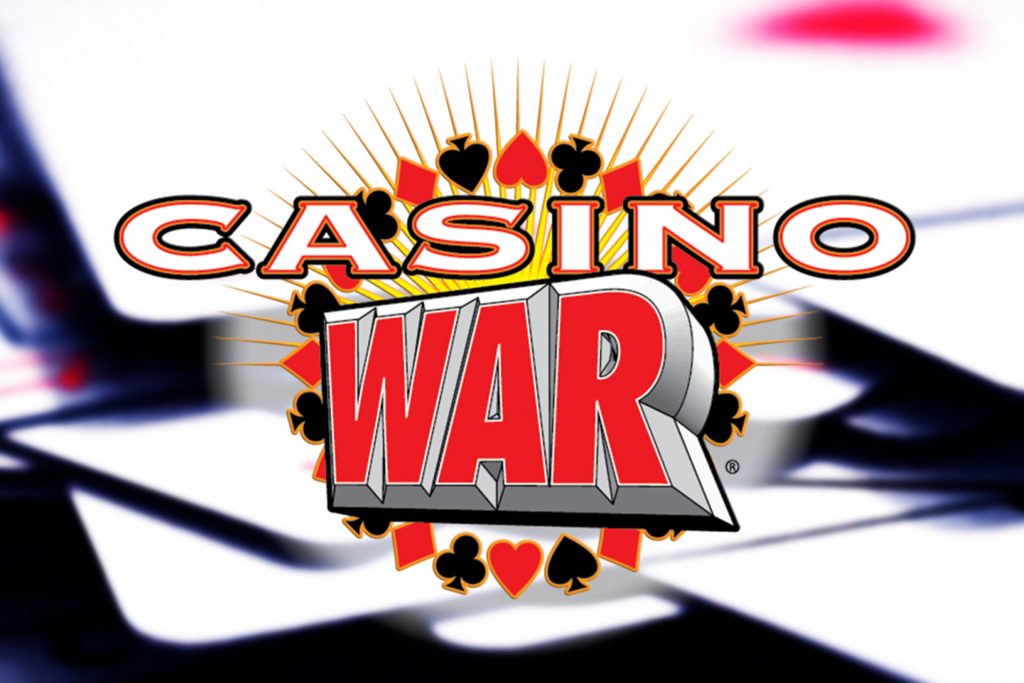 What do we think of Casino War?
It is definitely a fun and sociable pastime to enjoy with friends over a beer. Even people who are not interested in gambling can participate without complicated rules and tactics. However, for us Holland Casino fanatics, it is just a bit too simple and we prefer card games like blackjack and poker.