We all know the big games like roulette, poker, blackjack or the various slot machines, but which of these games really pays well? If you want to gamble for fun and make some real money, then you should look into this question. We'll help you out by listing the best paying casino games for you.
Return To Player (RTP) and house edge
In order to indicate how high your chances of winning are at a casino game we generally use the term Return To Player. This is a percentage that varies per game and is often mentioned when talking about payouts. In practice it means how much percent of the wager a player generally receives back. Suppose the RTP is at 90%, then 100 rounds with a fixed bet of one euro ensures that after those 100 rounds you will get back an average of 90 euros from the investment. Of course, things can go better or worse, causing you to win more or less than that 90% stake.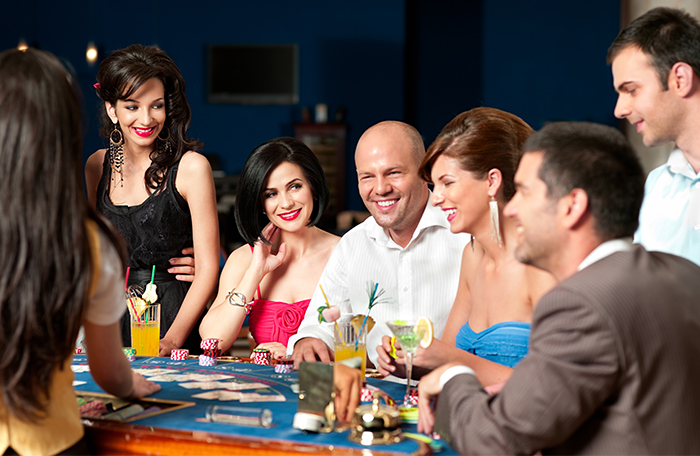 casino games with high payouts
The remaining percentage is called the house edge. The house edge can vary from game to game and can also vary when you as a player are using specific strategies.
The RTP and house edge percentages are calculated per casino game over a longer period of time, so don't pin yourself down to specific numbers when you spend an evening at the Holland Casino or playing online.
The higher the RTP, the better for you
Of course, a high Return To Player is only good for you; you have a great chance of cashing in your investment with additional profits. Casino games with a high RTP will therefore automatically pay out a lot, but these don't always have to be high payouts. For example, roulette is known to have a very high RTP, but you don't always have to get the highest wins in one round in this game. There is no such thing as an RTP of 100% or higher; casinos would effectively go out of business if the odds of a player winning were higher than the casino itself.
Well-known games with high payouts
For the highest payouts, you shouldn't be at games like poker, roulette or blackjack. The highest payouts in the casino take place on slots or video games. Here especially the progressive jackpots are responsible for enormously high payouts. On a slot machine with a progressive jackpot several people (sometimes dozens or hundreds) are playing simultaneously for the highest winnings. The longer the jackpot is not hit, the higher the cash prize becomes. The highest known jackpots 21.1 million dollars at the Cannery Casino in Las Vegas and 39.7 million dollars on an online Megabucks slot.
Roulette, blackjack and poker
We did say earlier that roulette, blackjack and poker are not the games where high payouts can be found, but that is not entirely true. The biggest international poker tournaments sometimes earn winners millions of dollars or euros.
Take the World Series of Poker for example; the biggest poker players from all over the world come together to make themselves extra rich. As recently as 2016, cash prizes of over $8 million were awarded to the winner and $4.7 million to the number 2. For you as an average player, however, in poker it is waiting for the Royal Flush, Straight Flush or Four of a Kind Aces for a really high cash prize.
European roulette
Roulette is perhaps the most popular casino game in the world, but it's not generally where the highest payouts are made. How much you can win at roulette is of course partly up to you; how much are you willing to bet on the spinning wheel to win a lot?
Read more about European roulette and play for free!
The European variant of roulette, however, has an RTP of 97.3%, which is quite high. In the American variant of roulette the RTP is lower and the house edge higher. This is due to the extra '00' that Americans use.
Blackjack: Suitable for strategy
Finally, there is blackjack. Again, the payout level depends in part on the risk you are willing to take. Blackjack, by the way, is a very attractive game to play with a strategy. Did you know that by using the right strategies you can get the RTP in blackjack up to 99.5%? Blackjack doesn't always have the highest payouts, but your chances of getting paid out are great.
Table games versus slots
Although with a little luck you can get the highest payouts on online slots, compared to table games there is a relatively lower payout in chances of winning. This is because table games like roulette often have 50/50 odds and you therefore have a higher chance of winning something each round. Do you really want to play for the highest jackpot? Then we recommend you to try a progressive jackpot slot game, like the ones from Microgaming or NetEnt. Have fun gambling!