Play Caribbean Stud Poker for free!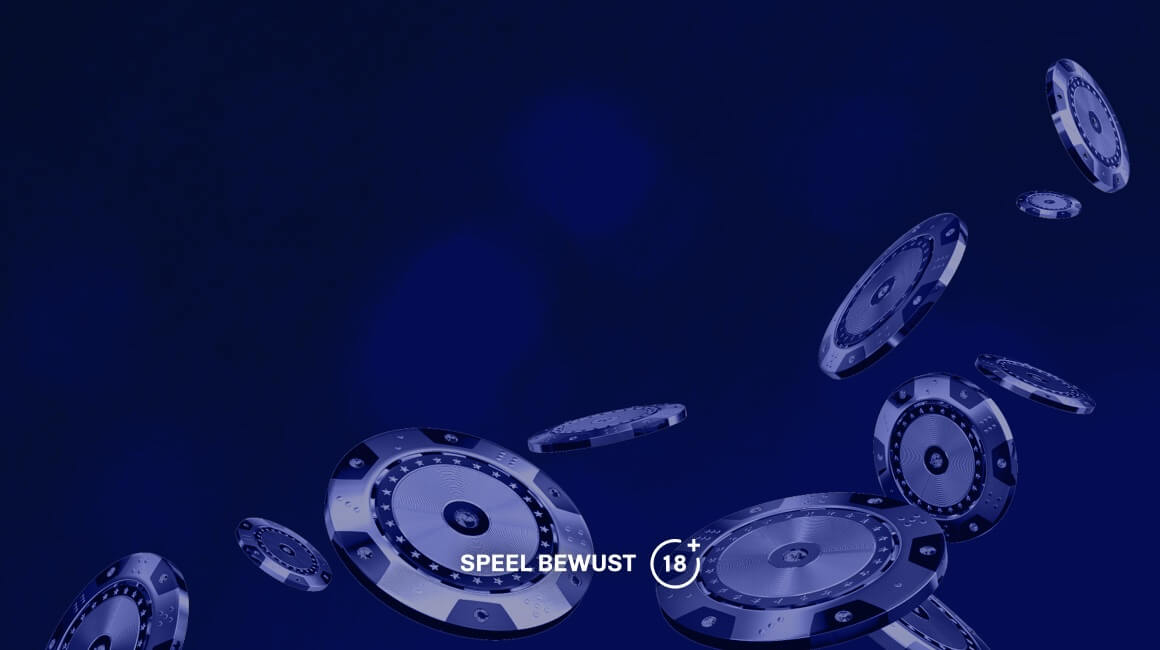 Play the game
Play Caribbean Stud Poker at: New!
Casino777
Welcome bonus 100% up to €250 Jacks Casino Online
100% Welcome Bonus up to £100
Trusted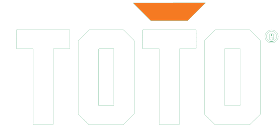 TOTO
Deposit €20 and receive 250 free spins
Casino online
Up to €100 bonus + 100 real free spins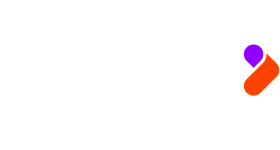 TonyBet
No UK license
Read review
How does Caribbean Stud Poker work?
Caribbean Stud is a game based on the hand values of poker such as Royal Flush, Straight Flush, Four of a Kind, Full House, Flush, Straight, Three of a Kind, Two Pair and one Pair. An Ace and a King is also a combination in Caribbean Stud Poker. The game is played with a deck of cards and each participant (including the bank) is dealt five cards.
Caribbean Stud game rules and flow of play
The Caribbean Stud Poker game rules are easy and quick to learn. It is a simple card game where you win if you have a higher combination than the dealer.
You bet (Ante). In different casinos there are different bet limits. At Holland Casino the minimum bet is £5. You may of course bet more, although maximum bet limits will apply. You must also decide at this time whether to play for the jackpot. This costs €0.50 at Holland Casino Multi Poker but again, the stakes may vary from casino to casino.
The dealer deals the cards. Everyone (including himself) gets 5 cards. You cannot see what cards your fellow players have. It is forbidden to show your hand to your fellow players. The dealer has one card face up.
After each player has examined his cards you must decide whether to continue playing (Call) or to fold. Calling means continuing. In this case, you must double your initial bet (Ante). If you decide to fold, your cards will be cleared and you will lose your Ante.
After all players have decided whether to "Call" or "Fold," the dealer opens his remaining four cards.
To begin with, the dealer checks to see if the banker "qualifies". This means that the banker's combination must be at least an Ace and a King. If so, the game continues. In the event that the bank has no combination on the table, the Ante of everyone who has "called" is doubled and they get their second bet back. No further consideration is given to the players' cards.
In the event that the banker does have a combination of Ace and King or higher, the banker's and player's cards are compared. If you have a better hand than the dealer then you are the winner. If the dealer's hand is stronger then you lose your Ante and also the second bet. It is also possible to have as strong a hand as the bank. In that case your bet will stand. If you're the winner, you get paid out your Ante 1x to start with. In addition, you will be paid the second bet according to the strength of your combination.
High card pays 1x your bet (You play with Ace/King like the bank, but your next card is higher than the bank's).
One pair pays 1x your bet (Two cards with the same value)
Two pair pays 2x your bet (Two pairs, for example 2 jacks and 2 nines)
Three of a kind pays 3x your bet (Three cards of equal value)
Straight pays 5x your bet (Five consecutive cards, but not of the same kind)
Flush pays 7x your bet (Five cards of the same kind, for example spades)
Full House pays 10x your bet (Three of a Kind and one Pair)
Four of a kind pays 20x your bet (Four cards of equal value, for example 4 Sevens)
Straight Flush pays 50x your bet (Five consecutive cards of the same suit for example 7, 8, 9, 10 and Jack of spades)
Royal Flush pays 100x your bet (Ten, Jack, Queen, King, Ace of the same suit)
After the payout is completed the cards are cleared, shuffled and the next game begins.
How do I start playing?
Caribbean Stud Poker is played in the Netherlands at Holland Casino. Playing at Holland Casino means you have to register and get an access card.
In Holland Casino the game is called "Multi Poker". The rules are almost the same (more on this later). At Holland Casino you have the advantage that it is more atmospheric because you are sitting at the table with other players. You are also involved in the game of other players. This increases the entertainment value enormously.
What is the best strategy?
Always make a "Call" when you have a pair (two similar cards, starting from 2-2) or better. Also, when you hold Ace/King and one of your other cards matches the dealer's face-up card, we advise you to bet. If you have Ace/King/Female or Ace/King/Boer and one of these cards matches the dealer's face-up card, you should also go with it.
In all other cases, we don't recommend playing. Following this simple strategy will result in a payout ratio of approximately 97.5% and the house has a house edge of roughly 2.5%.
The Jackpot makes the game popular
At some casinos such as the Holland Casino establishments it is possible to play for the jackpot. The amounts of the progressive jackpots can be high. It depends on how many players have bet money on the jackpot before and how long the progressive jackpot has not fallen.
When a jackpot falls it is immediately re-triggered with a fixed initial amount. From that point on the jackpot can only rise. This is because a progressive jackpot is a pot that rises as players place the jackpot bet. At the Holland Casino, it is very popular to wager the extra €0.50 for the jackpot.
We think it's a good idea to play along with the jackpot if you can. While the chances of winning a huge progressive jackpot are slim, it does add an extra "thrill" element to the game. And in the event that you do happen to win, it's an instant, large sum of money that's worthwhile.
Jackpot Payouts
In this article we use as an example the jackpot payouts of the Multi Poker of Holland Casino. In other casinos, other jackpots often apply.
Royal Flush – Jackpot 1 – Minimum 20,000 x the jackpot bet
Straight Flush – Jackpot 2 – Minimum 2,000 x the jackpot bet
Four of a kind Aces – Jackpot 3 – Minimum 500 x the jackpot bet
Four of a kind (except Aces) 500 x the jackpot bet
Full House – 100 x the jackpot bet
Flush – 50 x the jackpot bet
The biggest jackpot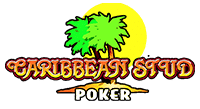 As far as we know, the biggest Caribbean Stud Poker jackpot ever was hit at the Holland Casino in Utrecht. On 22 June 2005 the lucky player had a Royal Flush and was playing for the jackpot. He received a whopping €604,868.95!
Caribbean Stud Poker at Holland Casino
Caribbean Stud Poker at Holland Casino is called "Multi Poker". The same rules apply as in Caribbean Stud Poker with a few exceptions. Multi Poker is a variant of this well-known card game and it is also played against the bank. Each player is dealt 5 cards and so is the bank. The goal is to beat the bank with a better combination formed with the five cards. The rules are described in detail at the beginning of this article.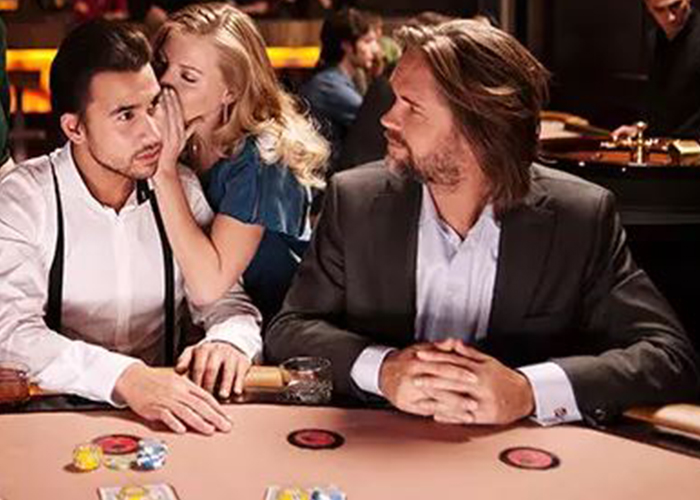 Multi Poker in Holland Casino
How do I play at Holland Casino?
First, you'll need to sit down at a table and use your Holland Casino chips to wager on their form of Caribbean Stud Poker, called Multi Poker, as mentioned earlier.
The minimum bet is €5 on the ante area and on the jackpot area you can place €0.50 if you want to play for the progressive jackpot. You can place another bet until the dealer says no more can be placed. He makes a waving arm movement over the table. You still haven't placed your bet? Then you'll have to wait until the next round is played.
More about Caribbean Stud Poker
Caribbean Stud Poker jackpot

Caribbean Stud Poker Hand Values

Live Caribbean Stud Poker

Free Caribbean Stud Poker

Caribbean Stud Poker history

Professional Caribbean Stud Poker

Cheating in Caribbean Stud Poker Frequently asked questions about Caribbean Stud Poker 🟠 Can I play Caribbean Stud Poker for free?
Yes you can, on this page you can learn Caribbean Stud for free and first get acquainted with the game rules and the purpose of the game.
🟠 How do I win the jackpot?
To have a chance of winning the jackpot in Caribbean Stud Poker or Multi Poker, you must place an additional jackpot bet each round in addition to your ante bet.
This is indicated by an area that says 'jackpot' and a jackpot meter indicates how much money can be won at that time.
The highest jackpot is won with a Royal Flush (A, K, Q, J, 10 of the same suit).
🟠 Should I always play for the jackpot?
Nothing is required but it is recommended that if you play you also play with the jackpot.
Precisely the high progressive jackpot is the attraction of this card game. With this jackpot bet you can not only win the jackpot, but also other payouts of, for example, 2000:1 for a Straight Flush or 500:1 for a Four of a Kind. From Flush you get extra payouts of 50:1 instead of 7:1.
🟠 How is the Progressive Jackpot in Caribbean Stud topped up?
Every time players pay money to have a chance to win the progressive jackpot, a portion of the stake goes to the jackpot.
With hundreds to thousands of players at the various tables, the jackpot rises quickly, and makes playing Caribbean Stud Poker more fun. We call this a progressive jackpot.
🟠 Does it matter which spot I sit in, if there are six spots?
You should always sit as far to the left as possible, assuming you are playing for the jackpot. If you don't place this side bet it doesn't matter.
The reason is that if two or more players have a straight flush or higher, the player on the far left wins the total jackpot, because the dealer pays out jackpot prizes from left to right.
Caribbean Stud Poker Strategy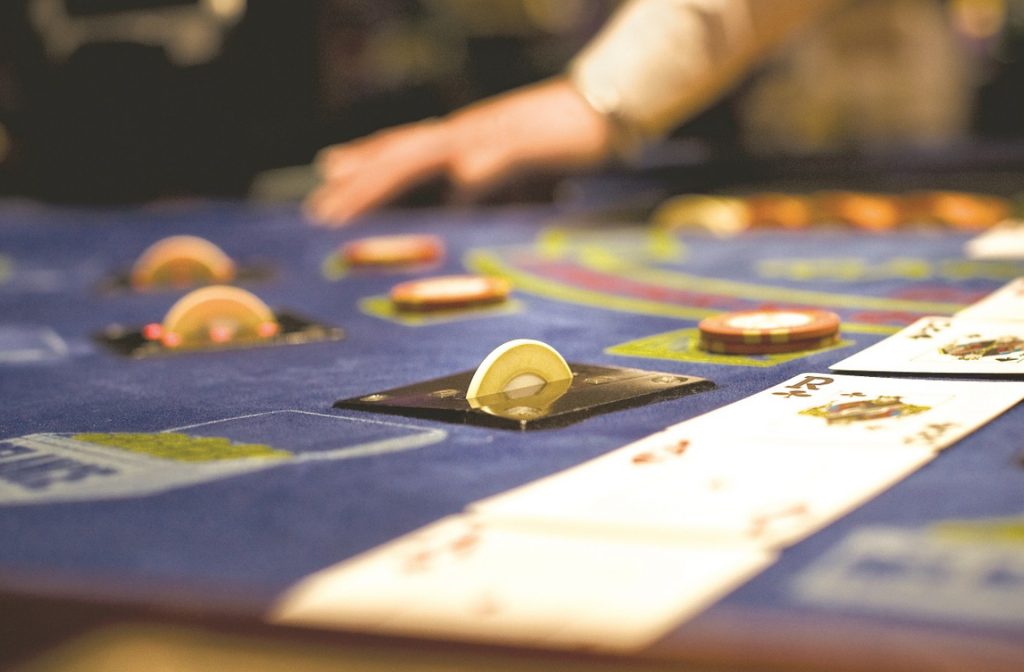 Caribbean Stud Poker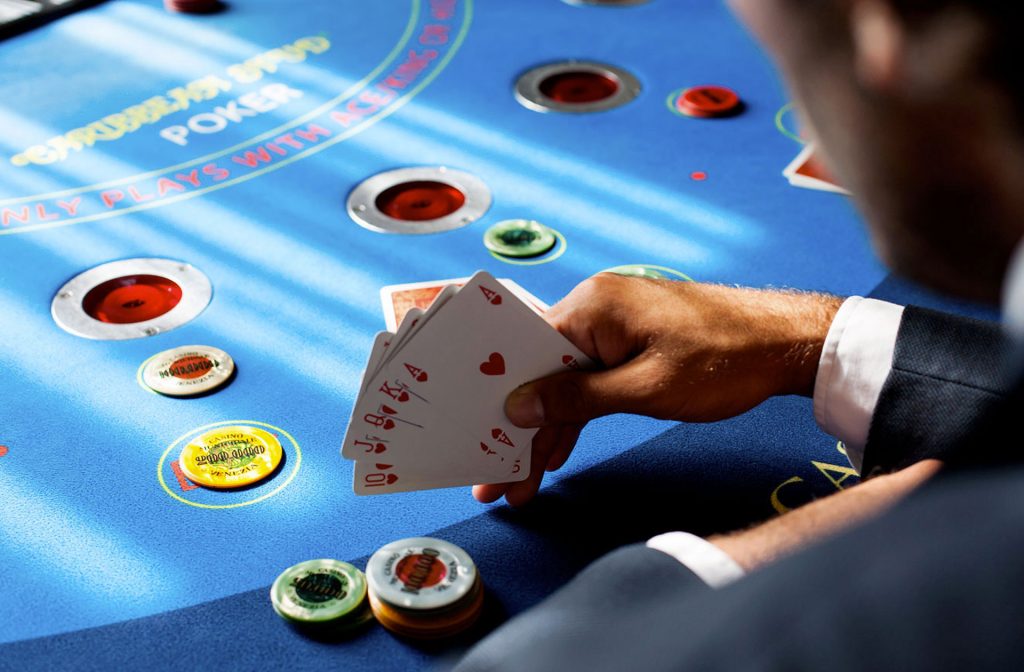 Online Caribbean Stud Poker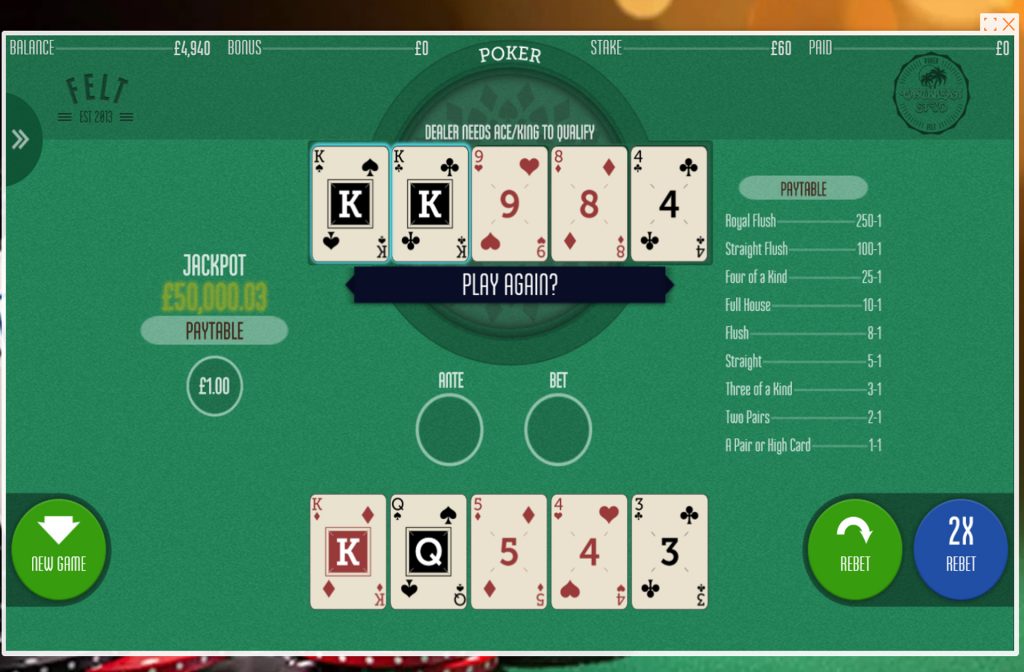 Explanation of Caribbean Stud Poker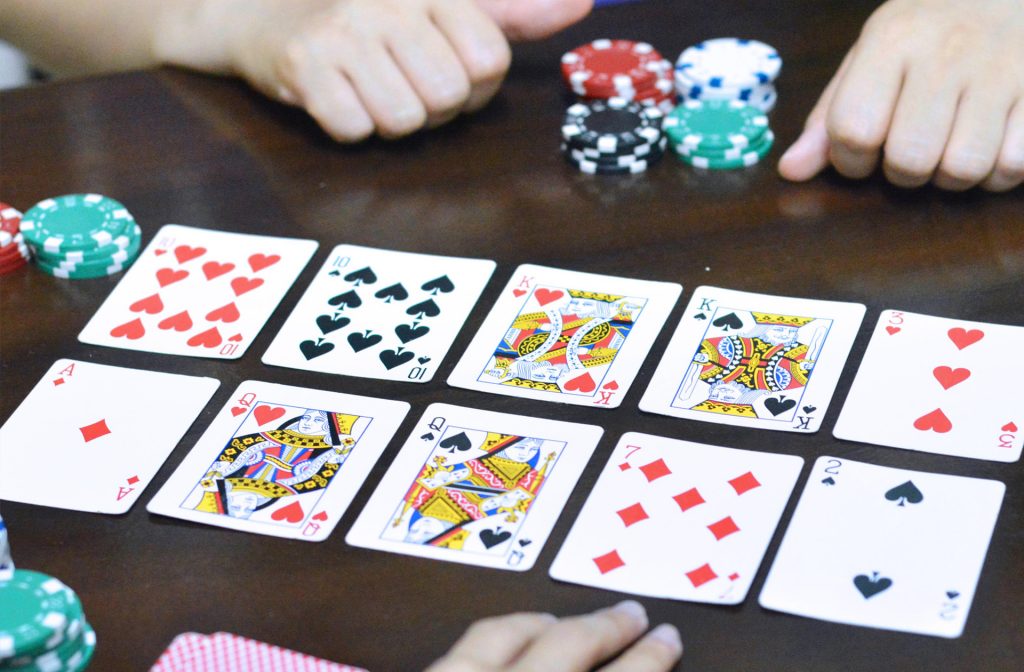 Try it for free
We recommend that you first play Caribbean Stud Poker for free. This will help you learn the Caribbean Stud Poker rules while playing. It is wise to only start playing for real money once you have mastered the rules of the game and have some knowledge of the best strategies.