The jackpot is the third bet that is possible in Caribbean Stud. You have an ante and call area that are used while playing this game and the jackpot bet will be placed in advance. Each round you will need to place €1 again to be eligible for the jackpot.
Why play for the jackpot?
It just so happens that you achieve two pair, three similar, one straight, flush, full house, four similar, straight flush or a royal flush. If you're playing for the jackpot at that moment, the payouts can be very high. This is why it is always advisable to play along with the jackpot! For example, a straight flush pays out at 2500 to 1.
If you are playing with a €5 bet at the time, that doesn't mean you will get the €5 times 2500 paid out. It will be based on the jackpot bet and in this case that's €1, so you'll win €2500! If you didn't pay the €1, it would only pay out fifty times your stake and this comes down to an amount of €250, a big difference. And by the way, a good reason to play for the jackpot.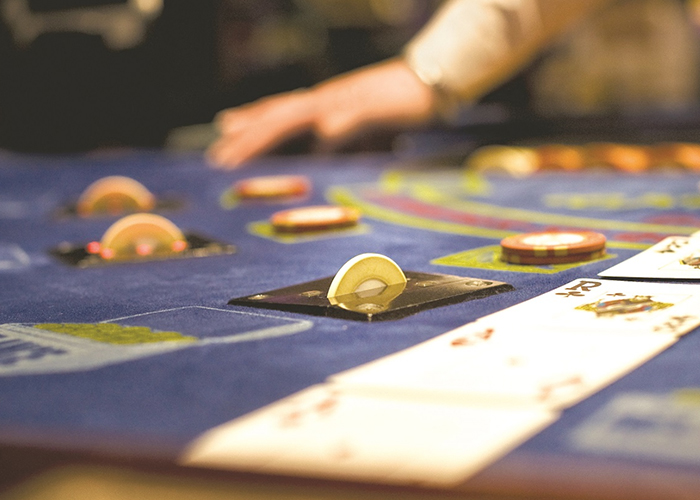 Play Caribbean Stud Poker jackpot
Play Caribbean Stud Poker online at these casinos New Casino!
Casino777
Welcome bonus 100% up to €250 Jacks Casino Online
100% Welcome Bonus up to £100
bet365
Deposit min €10 and receive 100 free spins
BetCity
Welcome bonus up to €100 free spins
Our best bonus! Circus
Get a bonus up to €250
How much does a Caribbean Stud jackpot pay out?
The jackpot prize varies from casino to casino. It will depend on how many players have already bet on the jackpot or how long the progressive jackpot has been held.
When the jackpot falls it is immediately lowered again (often to a certain amount of, say, €5000 minimum). From that moment on the jackpot can only rise. This is because a progressive jackpot is a pot that will increase as players place a bet. A small portion of the wager will be put into this jackpot for each player to win.
Also good to know about Caribbean Stud Poker
Live Caribbean Stud Poker

Caribbean Stud Poker game rules

Caribbean stud poker

Caribbean Stud Poker Hand values How do I win the entire jackpot?
You can win the entire jackpot by forming a Royal Flush with the five cards you receive. A Royal Flush is a straight of 10, J, Q, K, A and this in the same suit, for example of spades only. The chance of this happening is very small but if it does you will be richly rewarded by the casino.