The Italian company Capecod has been a reliable supplier of online slots for years.
Nowadays you can find their casino games (video slots and table games) at many online casinos. Moreover, since 2017 they are also part of Novomatic, one of the pioneers in the gambling industry.
About Capecod Gaming
Capecod Gaming is a software company founded in 1987. Today, they are one of the leading operators in the gambling industry. They have specialized in developing premium casino games. They are especially proud of the fact that all products are 100% made in Italy.
Capecod creates stylish, innovative and neat casino games to entertain any type of player on any digital device. Their range includes premium HTML5 casino games and flexible iGaming solutions for seamless integration on multi-channel digital platforms.
Casino Games
There are over 95 video slots made available by Capecod Gaming. The selection comes with a diverse range of themes related to the Middle Ages, Rome, dragons, knights, cowboys, Indians, vampires, and more. There is something of interest for everyone. Nice bonus features like wilds and scatters and free spins rounds ensure high payouts.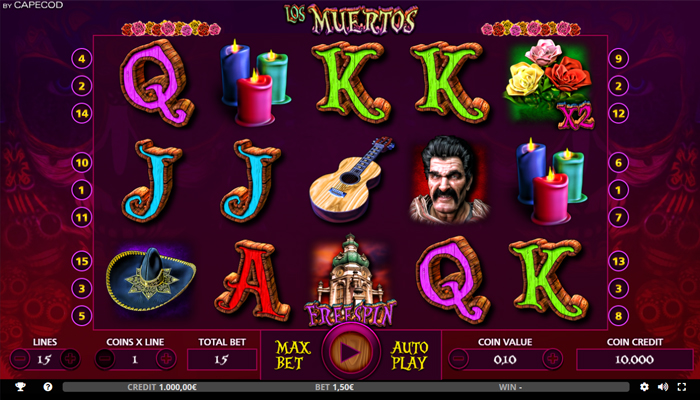 Los Muertos from Capecod Gaming
The roulette variants are French Roulette, American Roulette and Fair Roulette. One of the card games is Blackjack. Popular modern video slots are Ancorina, Bandit Saloon, Bell Fruit, Immortal Blood, Masked Rider, Penguin Safari and Shangri La.
All casino games are available in HTML5 version on desktop and mobile. You don't need to download anything to play. Players can play the games on their iOS, Android or Windows phones. A seamless connection is offered provided you have a reasonable bandwidth.
Not every online casino offers the software Capecod, but there are plenty. All casino games have a jackpot built in with the option to be manually activated for all or individual slots. Operators can decide whether to offer a jackpot so you have a chance to win higher prizes.
Some of the games on offer include Crazy Doc (95.22% RTP), Crystal Sky (95.71%), Fish & Wins (93.94%) and Tiki's Dream (94.99% RTP). The RTP indicates how much money the game pays out. Capecod Gaming's casino games come with low to high volatility for plenty of variety. The lower the volatility, the higher the hit frequency is often.
Further information can be found on the hit frequency. As an example: Fish & Win has a hit frequency of 24.76%. This means that about 1 out of 4 turns you will win a prize in the long run anyway.
History
In 1987, Capecod started as a small software company and came out with its first product called BIGpoker® in 2007. This was the first Italian poker platform where players could compete against each other. In 2008, they created the iGaming Platform.
Until 2012 they released mainly games for land-based casinos. 2013 was the year they started distributing their own developed video slots. Most of the casino games are available in Flash or HTML-5 technology. In 2014 they improved the mobile platform and made sure that all games are available in HTML-5.
It was only in 2015 that the first table games such as roulette and blackjack were added to the product range. Today, over 100 operators are already using Capecod Gaming's software. They offer the games for free or real money and have been part of the well-known Novomatic Group since 2017.
Frequently asked questions Are the casino games from Capecod Gaming free to play?
Yes, at online casinos all games from Capecod Gaming are free to play before you create a player account. As a new player you can get to know the casino software better before you risk losing your own money.
Where can I play Capecod video slots?
On our website you will find selected online casinos that we have found to be reliable. These have casino games on their site that you can try via your mobile or desktop. Capecod software comes with an RNG that ensures random results and have exciting bonus features and sometimes jackpots.
What are the payout percentages of the games?
Capecod Gaming offers video slots with payout percentages, also called RTP them, between 92% and 96%. Not very high compared to other games. However, they still have table games that offer very good odds. Among other things, the house edge of this is 1.35% in the case of French Roulette.
Capecad Gaming has nice video slots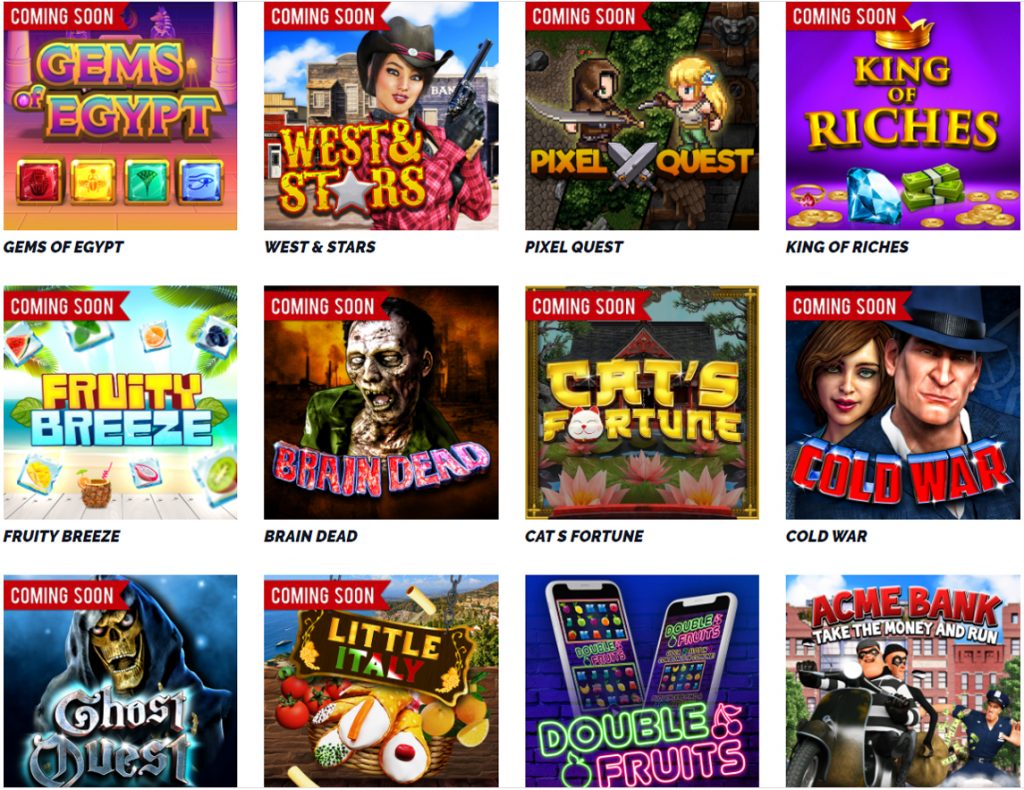 They also make Blackjack games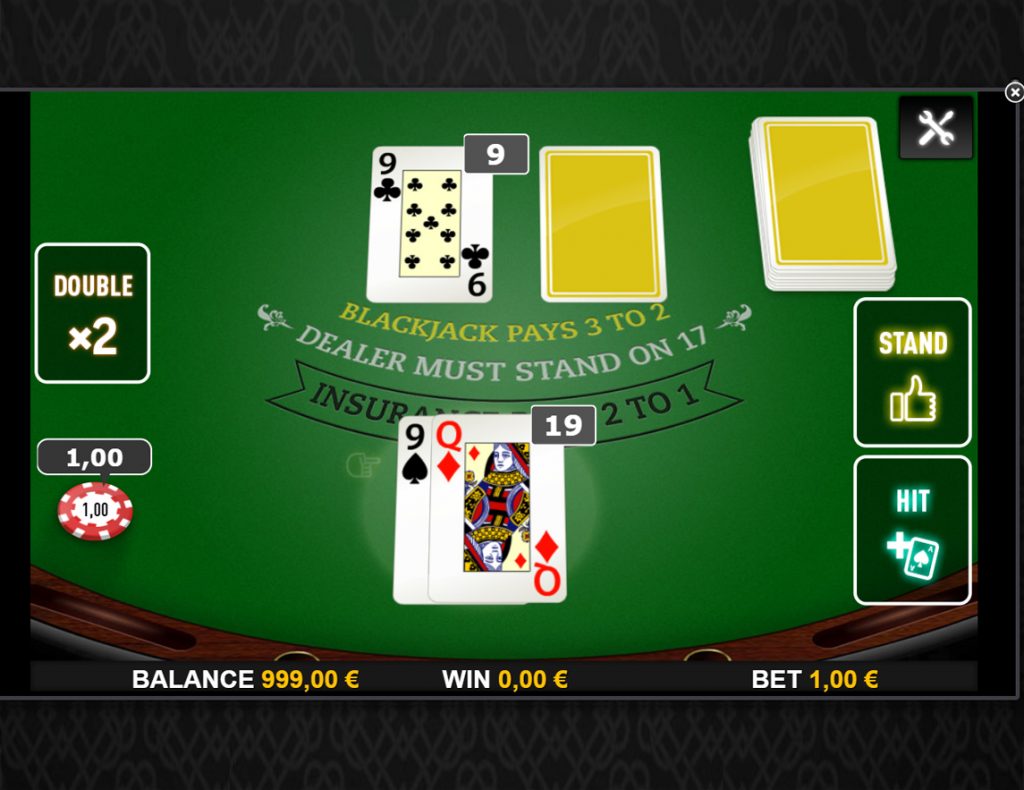 Where did the name come from?
They chose the name Capecod for the following reason. First of all, Capecod is the first place in the world that ever received a wireless radio signal. The signal was sent from Italy to America by Guglielmo Marconi. He was a famous Italian physicist, inventor and entrepreneur – and was born and raised in Bologne. In the Western world, he is also known as the inventor of the radio.
Conclusion
Capecod Gaming is a reliable casino software company that originally started in Italy. Today they offer casino games at online casinos around the world. Previously, this was only the case at land-based casinos. Recently, they have teamed up with Novomatic, one of the biggest software companies in the gambling industry at the moment. It is not for nothing that you are seeing Capecod Gaming games coming back more and more often.