Many people wonder to what extent casino bonuses really contribute to winning money when gambling. The short answer to that question is that they certainly can.
The longer answer requires some explanation, but boils down to the fact that bonuses can actually make an essential difference. In this article you'll read about how bonuses contribute to your chances of winning at the casino.
Are you more likely to win with more money
It sounds counterintuitive. After all, if you have more money to gamble with, wouldn't you almost certainly have a greater chance of making a profit? Casino games are always games with a negative profit expectation. The longer you play a game with a negative expectation, the more likely you are to lose money. That's how the difference between the short term and the long term works.
Your ONLY hope of winning money at the casino is when you get lucky in the short term. And yes, online casino bonuses put more money on your bankroll, but they come with conditions. The most notorious of these conditions is the wagering requirements. This means that you have to wager a certain amount before you are allowed to cash out. This is the main condition that is always attached to any bonus and it can make quite a difference.
What are wagering requirements and how do they work?
As an example, let's look at a hypothetical online casino bonus offer. You get a sign-up bonus of 200% on your first deposit and the maximum bonus is €2,000. This means that if you sign up for a real money account and deposit $1,000 you will get an extra $2,000 in bonus money in your account. So you then have €3,000 with which to play.
Smart players can then try to wager €300 or even €1,000 a few times and then have it paid out. However, online casinos are smarter than that. In the past they've had to deal with such loss-making cases and so they've come up with a solution, namely in the form of wagering requirements. These requirements have to be met when you want to withdraw winnings with bonuses.
Another tactic you could try is to stick to games with a low house edge, such as blackjack. However, casinos know this trick too. This is because they do not count wagers on blackjack toward your wagering requirements. Some casinos do count the bets, but at a reduced rate. They also require you to place a specific number of wagers before you are allowed to cash out.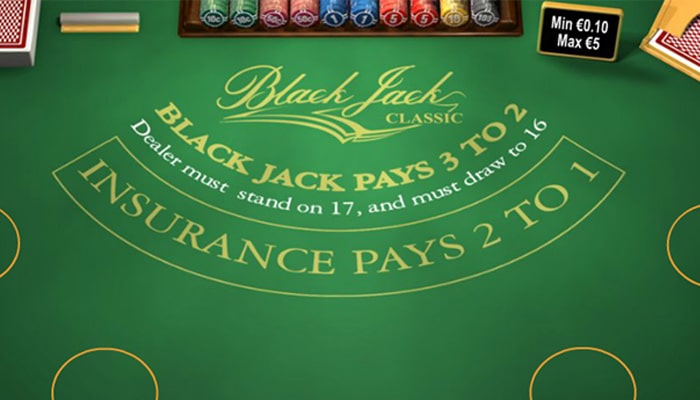 Before you start a game, know what the relevant wagering requirements are in order to have a payout
This can be as much as 35x your deposit plus bonus (or more). This means that you have to wager €105,000 before you can cash out and usually you have to make these wagers on a slot machine. Let's assume you play on a slot machine for €3 per spin. This means that you need to make 35,000 spins before you can withdraw any winnings.
If you assume an average play rate of 500 spins per hour, that's 70 hours of play. For people with jobs, it will take a while to unlock that bonus then. How much money do you have left after playing 35,000 slot machine spins? Let's assume the game you're playing has a 5% house edge (that wouldn't be unusual for a slot machine game in an online casino). The expected loss on €105,000 will then be €5,250.
Since you started with €3,000 there is a good chance that you will lose your entire stake before you can meet the wagering requirements. Of course, this is not certain, you can get lucky and make a profit, because the longer you play the closer your results usually come to the predicted ones.
What can I do with these casino bonuses
One important thing to remember is that you don't have to claim bonuses. It is a non-binding offer from the casino. So you can also just deposit money and then ignore any bonuses. This gives you the flexibility to bet little and have it paid out at any time. If you are lucky enough to win a nice amount of money very quickly, you can withdraw it immediately.
Play Can you win at the casino without using bonuses at: New!
Casino777
Welcome bonus 100% up to €250 Jacks Casino Online
100% Welcome Bonus up to £100
Grab the bonus
bet365
Deposit min. €10 and receive 100 free spins
BetCity
Welcome bonus up to €100 free spins
Our best bonus! Circus
Get a bonus up to €250
Can casino games be rigged?
Legitimate online casinos adhere to strict legal requirements, just like traditional land-based casinos. These licensing authorities are located in a completely different jurisdiction, such as Antigua and Barbuda. The amount of oversight provided by these authorities is questionable and varies tremendously from country to country. The regulatory authorities that provide the most oversight usually also have the strictest regulations.
When you play at a casino that has a Dutch license, you don't have to worry. These casinos are run by large corporations that have strict government oversight within our own borders. They have no incentive to offer "rigged" games. They would go bankrupt and risk prosecution. So for the most part, you don't have to worry about casinos offering games that have been tampered with.
They generally offer fair games with the same odds as in a traditional Vegas casino. What you should be aware of is that casinos abroad sometimes take a very long time to pay out winnings. If you search for online information you can read about casinos that sometimes take days or even weeks to pay out winnings. These casinos are the ones you want to avoid.
How to avoid problems when withdrawing winnings
You can avoid many problems by always doing thorough research on the Internet. For example, try to find some reliable reviews that seem like they were written by real people.
Be aware that many "reviews" about online casinos are not real reviews. They are just thinly veiled advertorials written by webmasters hoping to earn a commission by referring players to the casino.
However, these are generally easy to spot. They are overwhelmingly positive. And even if they are well written, they don't look like anything a real person would write. You can also look at the overall impression of the various reviews. If a website has 10 online casino reviews and each one is overwhelmingly positive, chances are they are advertorials in disguise.
Even sites with lengthy blacklists for online casinos are sometimes not to be trusted. For example, there are casinos on there that don't exist (anymore) at all. In that case you can be sure that you are not dealing with a sincere website. Just by reading the casino's terms and conditions carefully you can avoid problems.
Pay particular attention to the terms and conditions of any bonus you claim. After all, if you violate a condition it's your own fault that problems arise. Pay special attention to the bonus terms to make sure you understand the wagering requirements and that they are reasonable. Some casinos make the wagering requirements so heavy that it is almost impossible to meet them.
Also, don't be someone who thinks they can make a quick buck at the casino. You'll have to be smart about using a bonus. For instance, it's always wise to play a bit longer once you've met the wagering requirements. After all, money that you win extra is pure profit.
How to increase your chances of winning
One way to increase your chances of winning is to stick to online casino games that have a low house edge. And since the games with a low house edge don't count towards your wagering requirements, this means that it's better to skip bonuses then. A good piece of advice is to master the basic strategy of blackjack, for example.
With perfect basic strategy, which is easy to learn, you can reduce the house edge to less than 1%. That's actually as low a house edge as you'll see at almost any casino. With that, you really do have the best odds of winning that the casino has to offer. If you want to maximize your chances of winning, avoid the games with the highest house edge.
Keno is a game with a house edge of up to 35%. There are even casinos where the house edge of Keno games is 50%. That's like just giving your money away to the first person you meet on the street. Slot machines, unfortunately, are also a bad choice because you don't know what their house edge is.
It is known that most online slot machines have a house edge of at least 5%, but many probably have a house edge of 10% or more. Another way to play a game with a low house edge is video poker, but be sure to pay attention to the pay tables.
The low house edge is for the games with the most favorable pay tables. You also need to play with a near-optimal strategy to enjoy that low house edge as well. Video poker is not for cowards and you will really have to learn a strategy.
Conclusion
Of course, it is possible to win at online casinos without using the bonuses. In fact, you are more likely to win money without a bonus than with one. The advantage in any game lies with the casino and not with the player, regardless of whether you use a bonus or not.
Just because it's possible doesn't automatically mean you're going to win. After all, only 5% of all players in a casino walk out of the casino at the end of the day with a profit. Regardless of whether this is an online or land-based casino.