Play and practice for free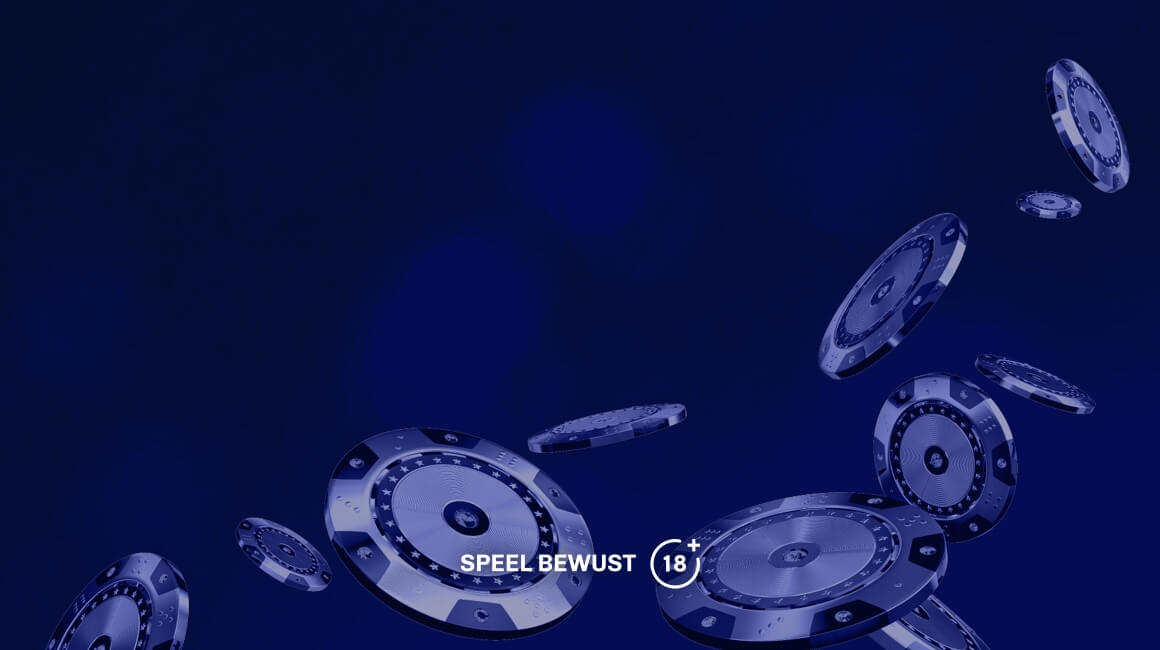 Play the game
Play online blackjack here New Casino!
Casino777
Welcome bonus 100% up to €250 Jacks Casino Online
100% Welcome Bonus up to £100
bet365
Deposit min €10 and receive 100 free spins
BetCity
Welcome bonus up to €100 free spins
Our best bonus! Circus
Get a bonus up to €250
Blackjack fairy tales that need to be dispelled!
Have you ever participated in the game of blackjack yourself? In that case, you've probably heard some crazy story or interesting myth. As one of the most popular casino games, blackjack is a game of knowledge, skill and, of course, a factor of luck.
Although the game is easily understood by everyone, people still believe in certain myths. Just think about the rules of card counting or the myth that the dealer keeps a card with the value "10" somewhere. Here on the site of best casino bonuses you will read 10 blackjack fairy tales that are asking to be debunked.
1. The winning run of a dealer
Some blackjack players are firmly convinced of the fact that certain dealers can score a winning run and therefore refuse to play at such tables. If you're a frequent visitor to the casino, you've probably had positive and negative experiences with various dealers, sometimes making you choose whether or not to sit at their tables.
While a winning streak by a dealer is not a good omen, there is absolutely no way to tell how long this winning streak has been going on and how long it will continue. It's just the opposite; if the dealer has already won several rounds in a row, things must go wrong again.
2. Counting cards is illegal
Many players know that it is semi-illegal to count cards during blackjack, but still many people choose to do it out of automatism. If the casino catches on, you can be thrown out of the casino; at least that's the prevailing idea. This is certainly true, yet effective counting is interesting in a subtle way.
Casinos don't like it if you're good at it and win, but they can't forbid it if they don't see it. So if you're going to count cards, do it subtly. By the way, both land-based and online casinos already make card counting virtually impossible by using multiple decks or shuffling the entire deck again before each round.
3. The dealer always has a 10 ready for you
Do you need a card with a value of 10 to get to twenty-one or something below? Many believe that the dealer can help you do this and that the chances of getting a card of the value 10 are high.
In practice, only 16 out of 56 cards have a value of 10 and that is 30% of the deck. So the chances of turning a card with the value of 10 are smaller than the other way around; so adjust your blackjack strategy accordingly.
4. I have to win after a series of losses
In blackjack, as in many other casino games, people believe in the myth that you are bound to win after a string of losses, or that your chances of winning increase with the number of losses. Nothing could be further from the truth; blackjack is a game of chance and each card is dealt at random from the deck and so is the dealer facing you.
Therefore, there is no way you can predict that you will be the one to win the next round if you have already lost for some time.
5. Progressive betting increases your chances of winning
Doubling your bet after each losing bet makes your chances of winning grow. This myth may give you confidence to use such a strategy, but it will not demonstrably increase your chances of winning.
Blackjack has a completely random history and progressive betting does not guarantee future winnings. In fact, you will need to have a good bankroll in order to bet progressively in online blackjack.
6. The even money offer
If you've got yourself a blackjack and the dealer's first card is an Ace, you're often offered an 'even money' offer. You can then insure yourself if the dealer also has blackjack after the second card and you'll be paid 2 to 1 instead of the regular 3 to 1 in blackjack.
However, the odds of the dealer also getting blackjack after the first Ace are only 31% for yes, compared to 69% for no. If you accept the even money offer, you also increase the dealer's house edge. So always politely decline the offer.
7. The aim of twenty-one
Obviously, the goal of blackjack is to get as close to 21 as possible, but another primary goal is to beat the dealer. This means that you don't necessarily have to get to 21, but you also have to make sure that you don't bust, or go over 21. This means that it's okay to stop at 15, since your chances of busting at this point are high.
8. The house edge is always low
Blackjack does not have a fixed house edge percentage. There are various forms of online blackjack and strategies can influence the house edge percentage. If you play blackjack according to the most favorable rules and with the optimal strategy, the house edge in blackjack can be limited to 0.5%. However, if you play with stricter rules and don't stick to the right strategy, the house edge can just go towards 5%.
9. Don't sit at the table with amateurs
Bad players attract bad results. The more you play blackjack, the more you'll find that a bad player makes an incomprehensible choice for you. For example, you need a card with the value of 10, while the player in front of you already has 15 points and still asks for an additional card; this will be the 10, as you expected. You then receive a card which you can't use and you lose. That can happen.
Still, the outcome in blackjack is generally random and independent of who is sitting at the table with you. You can be annoyed by bad players, but losing is rarely because of them.
10. Mathematical background.
You have to be mathematically literate to play blackjack, that's what some players think. In reality, the rules of blackjack are easy to master and the counting is good for anyone. So with a good basic strategy, you don't have to be a mathematical prodigy to still win.
Online blackjack
Blackjack can be found in every online casino. So as a player you don't have to leave the house anymore. All you need to do to play online blackjack is to create an account with one of the online gaming providers. After that you can play for real money. It is also possible to play online blackjack for free. This way you can get to know the rules of the game better or practice a certain strategy.
As with other online casino games, the first step in playing blackjack is to place a bet. Often there is a minimum bet, which can be found in the game rules or identified by the smallest value on the chips displayed. To play online blackjack you must first deposit money into your account, unless you want to use the aforementioned free version. Once deposited the game proceeds just like traditional blackjack which you might have played at a land casino. However, there are some exceptions online, where the rules differ slightly from each other.
The many software providers that make it possible to play blackjack online all try to put their own twist on the game, which is why you'll see more and more different varieties. You will always find the classic version at online casinos, but also other variants such as blackjack party, spanish 21 or double exposure blackjack. These include various elements that give the game a different twist.
The live casino is now a must at online casinos. These games bring that little extra gaming experience, so does live blackjack. By means of a video link you can take a seat at one of the blackjack tables and compete against a real dealer together with other players. Aside from the different software providers, the live casino has also ensured that there is a diverse range of online blackjack variants.
You should also read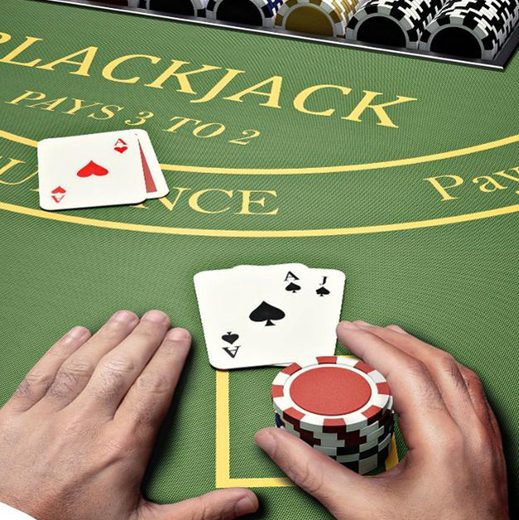 Blackjack Tips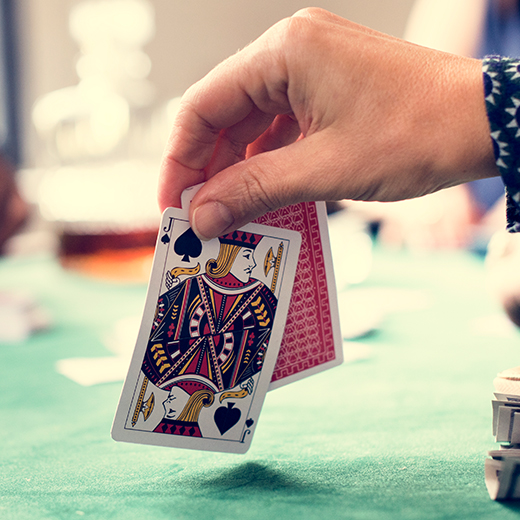 Types of Blackjack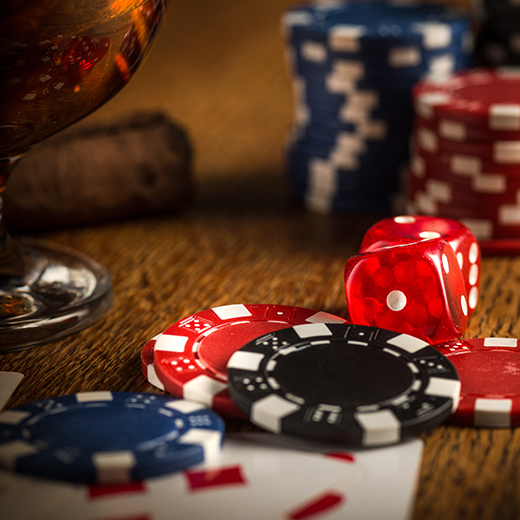 Blackjack Strategy
Frequently Asked Questions Is there a minimum age for blackjack?
If you want to play blackjack at a casino you must meet the minimum age requirements.
In the Netherlands, you must be at least 18 years old or older to enter the Holland Casino.
♥️ What types of blackjack can I play?
When you go to a casino to play blackjack you can play on different types of gaming tables.
The simplest gaming table you can find is Single Deck Blackjack. There you always play only one hand and therefore only need to focus on one hand.
The goal of the game is the same everywhere, you have to get as close to 21 points as possible.
♦️ Why shouldn't I insure if the bank has an Ace?
Are you going to insure a hand if the bank has an Ace? It is really hard to win from the bank if they have an Ace as their starting card. Do they draw a place or a ten? Then you have lost. Do they draw bad card like for example a three? Then the bank has so many more opportunities to make a top hand.
You can insure your hand for half of your original bet. You get your bet + your insurance premium back if the bank draws a 10 or a picture and thus has blackjack. So you can think of it as making a bet with your premium that, if you win, you get paid out 3x.
But what are the odds of the bank making blackjack? There are 4 x 10, jack, queen or king in a deck of cards. So in total there are 16 cards that make blackjack along with an ace. This makes the odds of you getting blackjack only 3.25 (16/52), while the insurance payout is 3. So you close this "insurance bet" with a disadvantage of .25 and it is loss-making in the long run.
In all cases, you do not make a profit. Therefore, since this action does not produce a profit, it is most prudent not to place it.
♠️ Is playing with a strategy possible?
Are you going to play blackjack at a casino? Then using a strategy is possible. The easiest way is to follow the basic blackjack strategy.
♥️ What is the most commonly used strategy?
There are many different blackjack strategies you can make use of. Despite this, it is still the Martingale strategy that is most commonly chosen. Why is this? This has everything to do with the fact that it is the easiest to apply at a casino.
When you start playing with the Martingale strategy you choose a basic bet. You only play regular bets and never choose insurance. If you lose a round with the Martingale strategy, you double up. You do this until you win and are therefore in profit. After this, you play again with your basic bet. By playing this way, with a single win you can make up for several lost pots in one go and convert them into a small win.
The risk of this strategy is that you reach the maximum bet and thus cannot double anymore. Therefore, keep a close eye on whether the table you are playing at has a high maximum bet, otherwise the Martingale strategy is very dangerous.
Read more about blackjack
Live Blackjack

How to play blackjack

The house edge in blackjack

Counting Cards in Blackjack

Free Blackjack

Win more easily with blackjack at a live casino

Playing blackjack on the go

7 tips to learn to play winning blackjack Blackjack in Holland Casino
Next to the widely known roulette, blackjack is the most popular game in Holland Casino. It is quick and easy for anyone to learn, especially since it is very similar to the one and twenty, which many people have already played at home.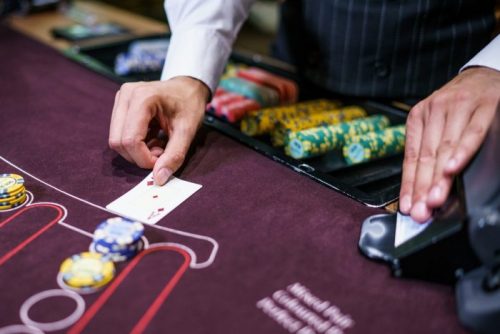 Playing Blackjack in Holland Casino
The Blackjack Tables in Holland Casino
To play blackjack live you have to rely on Holland Casino as they are the only ones licensed to offer this game live. You'll find a number of blackjack tables in all of Holland Casino's branches. The game at a table is led by a dealer, who can also explain the basic rules of the game if you wish. At each table there can be up to 7 players who make the decisions for the "box" in front of them. This box is the front round where the player makes his bets. Behind the seated player there may be additional players, who can play along and place their bets on the rounds behind the seated player. The player with the bet on the round in front always makes the decision, even for the players behind him.
Holland Casino house rules on blackjack
It is forbidden to count cards. This is now no longer possible due to the introduction of the shuffling machine.
You may not take notes during the game.
You may not use electronic devices at or near the table.
You must wear proper clothing. Here too, the rules have become a little more flexible in recent years.
You may only sit at a blackjack table if you are actually playing.
The stakes
The minimum bet is usually €10 and tables with higher minimums are also offered. In the entertainment area "The Club", tables are also offered with a minimum bet of €2. Beware, however, that at these tables your bet will be taken away if you are in a tie with the bank. At normal tables, a bet always stays in the event of a tie.
You always play at a table with chips. These can be purchased at the table or at the cashier. You place your bets before the dealer starts to deal the cards. After a game you can remove the bet from your box and decide what your next bet will be. In blackjack, you always get to decide when to stop playing and leave the table with your winnings.
How to indicate your actions
When it's your turn to act, you can tell the dealer what your action is. For example, pass, card, split or double. You can also indicate pass or card with a hand movement. Pass is a horizontal movement from left to right and a card is indicated by tapping the table or making a sweeping movement towards you. The dealer will also be happy to explain this to you.
What about tips in Holland Casino
When you get blackjack the payout is times 1.5. The extra portion of the payout is often given in small chips. It is appreciated if you tip some or all of these small chips. In the old days, people would really look at you if you didn't do this, but nowadays they are more lenient. Especially if you are in a losing position, you are not required to tip.
If you play in Las Vegas, it's normal to tip because the dealers are completely dependent on it. At Holland casino everything goes into one pot and it can be an extra on top of the already good salary.
Which blackjack games are played at Holland Casino?
See below for the rules of the blackjack variant played at the Holland Casino:
Six decks in total
The game is played with 6 decks. This means that 6 decks of cards are used. In 1 deck there are 52 cards with values from the 2 to the Ace. A total of 312 cards are shuffled by a shuffling machine. After a round has been played, the used cards are immediately put back into the shuffling machine so that it is possible to draw the same card again during the next round. Advantage of a shuffling machine is that many games are played, disadvantage is that you cannot count cards.
Players two cards and dealer one card
After their bet, the players are dealt 2 cards and the banker 1. This is in contrast to casinos in America where the banker often gets 2 cards. These cards in the Dutch version are all open and on display for all to see.
Passing on a soft 17
The bank must always buy through until it has 17 or more. With a soft 17, that is, an Ace with a 6, the bank must pass. In America, the bank must then buy another card.
Split two similar cards
In Holland Casino you can also split two of the same cards. You indicate this to the dealer and put down the same amount as your bet in order to split. You are not allowed to touch the cards yourself! The players behind you can decide whether or not they want to split. If not, they will only participate with the first card to be split.
Doubling with 9, 10 or 11
Doubling is only allowed in Holland Casino if two cards give you 9, 10 or 11 points.
Blackjack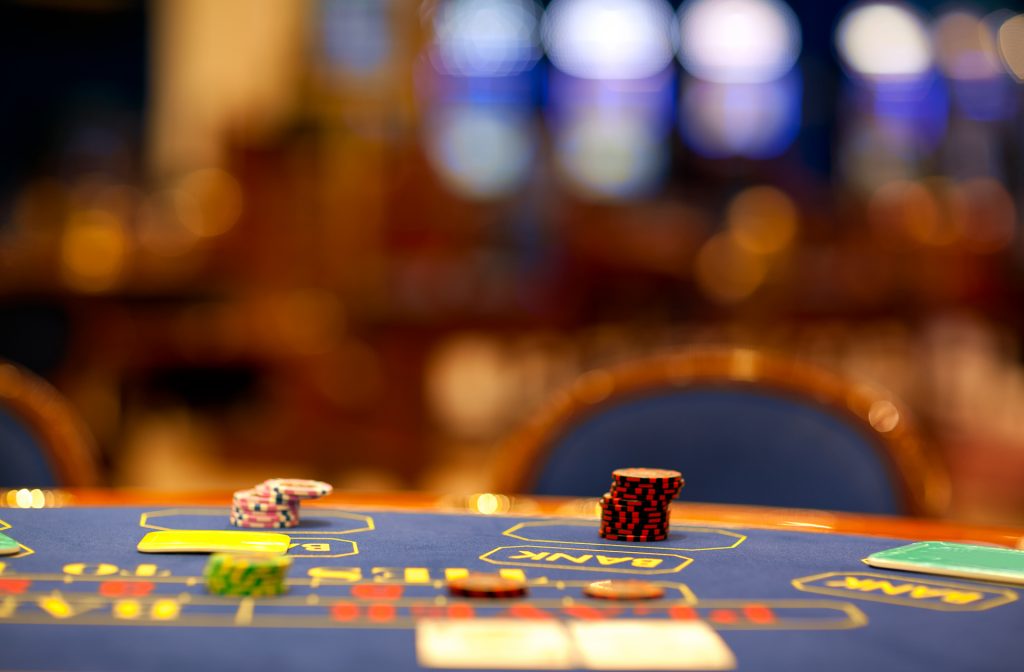 Online Blackjack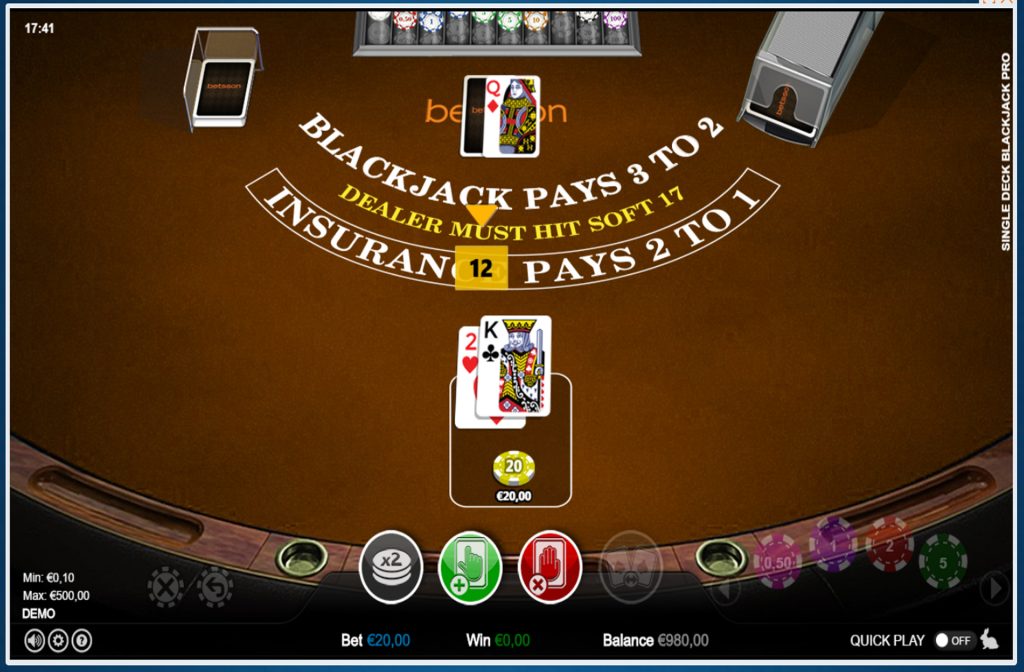 Blackjack Machines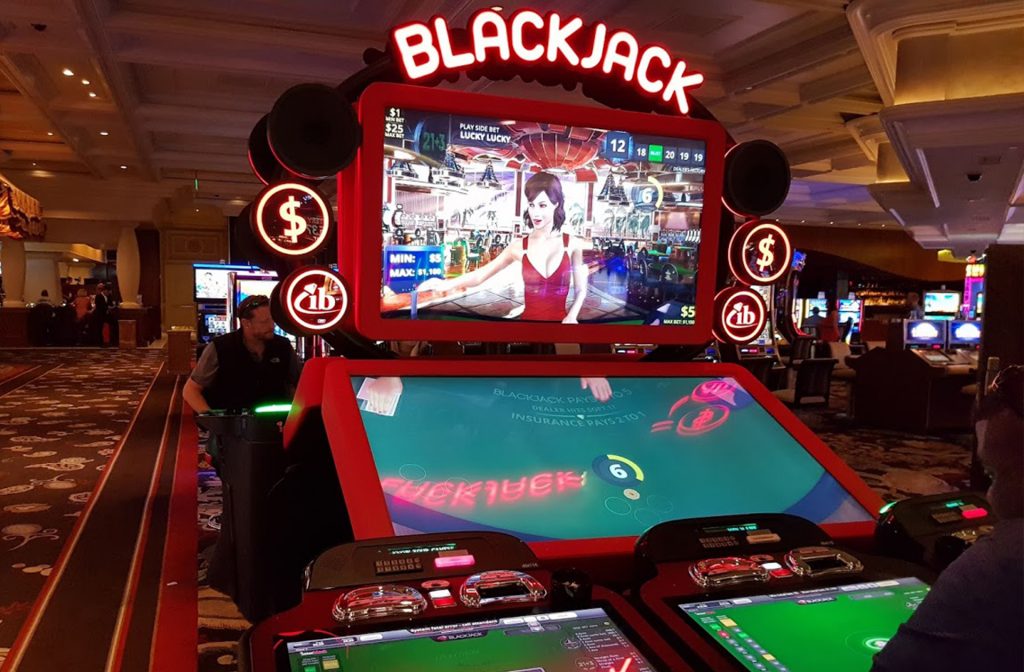 Blackjack in a Casino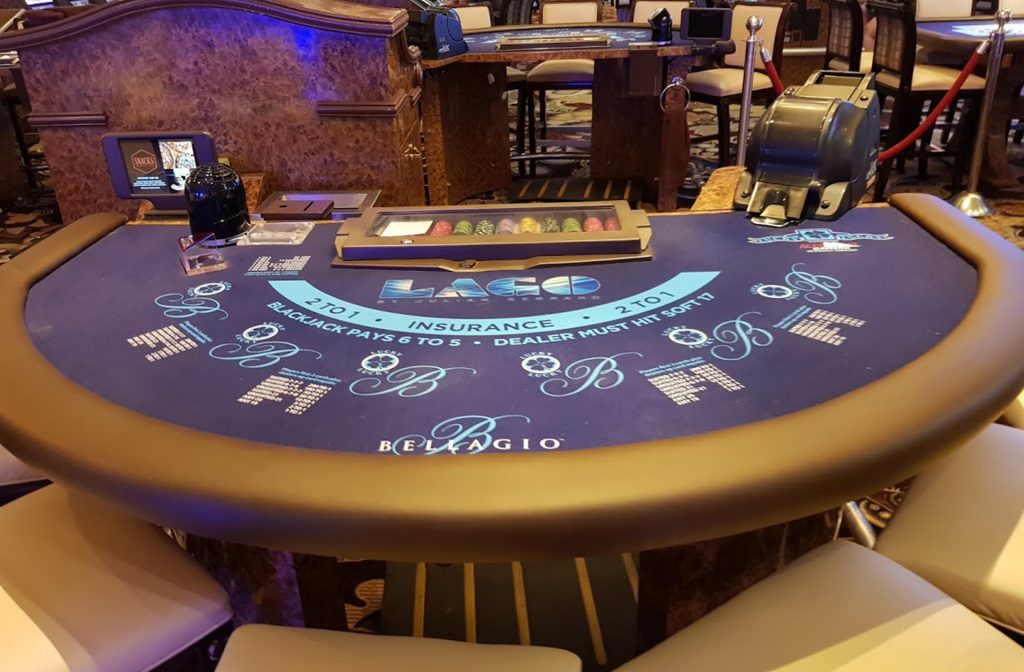 Live Blackjack at Evolution Gaming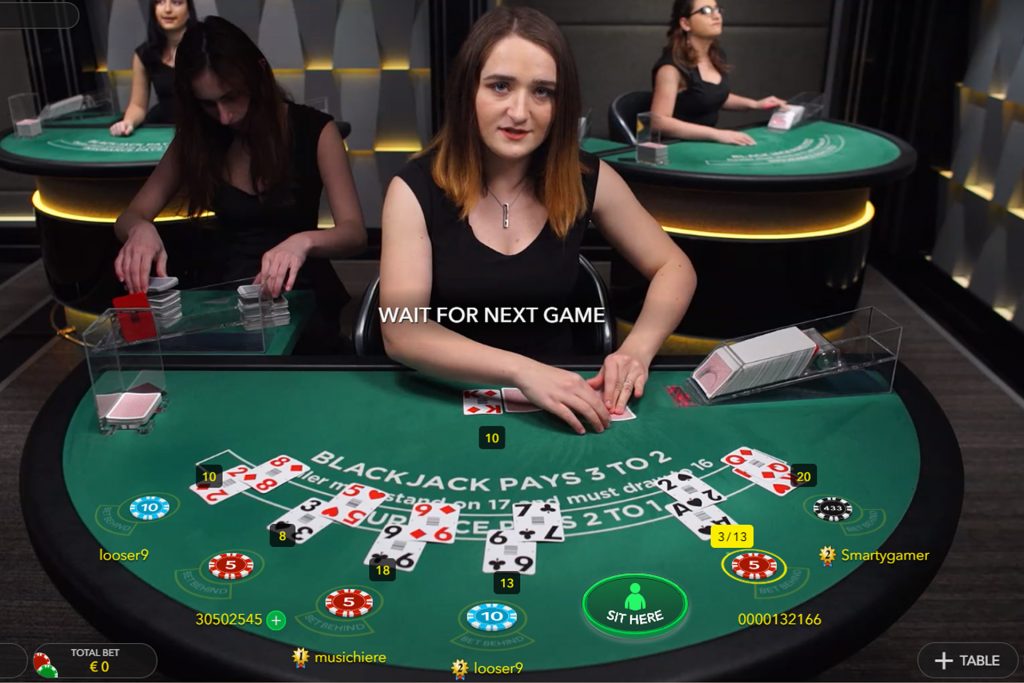 Blackjack at Holland Casino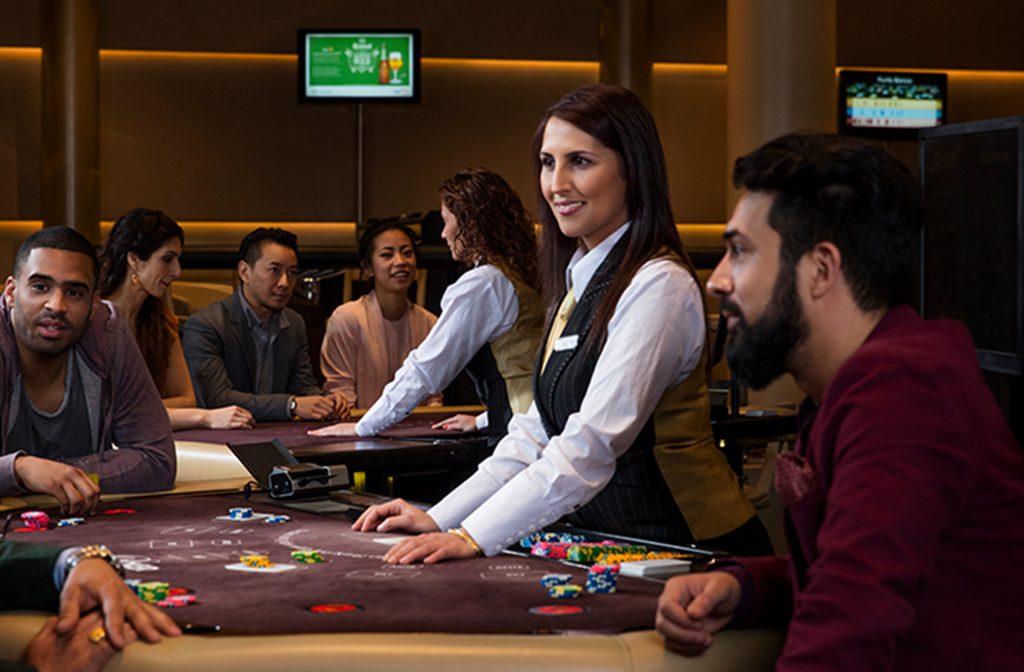 History of the Game
The game has a history of centuries in which the game has evolved into today's popular card game. According to scholarly sources, there was a game played in ancient China around the year 800 that was almost identical to Blackjack. As early as the 18th century, Blackjack was played in casinos.
Over the years Blackjack has undergone some changes. In particular, the rules of the game have changed while the structure of the game has remained almost the same. In the past, players played with a single set of cards. This made the game quite transparent to the experienced player.
For example, it was possible to count cards in order to influence the game. Many blackjack bonus players studied such strategies in order to beat the casino or the bank, often successfully.
This forced casinos to look for new ways to keep the game fair and minimize the casino's losses. The most important change was that the number of sets of cards you play Blackjack with was increased. Between 3 and 5 sets of cards were used which made it much harder to count the cards. Also, not all the cards in the sets were used which further increased the degree of randomness. This is how blackjack evolved into the special game it is today.