1: Have confidence in the process
Make sure you have confidence in the process. The outcome of a match can ultimately go either way but the betting itself is always the same and it always happens in an equal way.
Therefore, you always have a chance to win, even if you predict an outcome that seems highly improbable. After all, even in sports competitions a ball can roll funny.
2: Set realistic goals
Playing with realistic goals means that you only bet with an amount of money you can afford and don't exceed it. Don't bet huge amounts but keep it fun because after all it's a game you want to enjoy.
Be realistic enough to see that you can also lose as easily as you win. If you are on a winning streak, don't get overconfident but keep your head up and see what is smart to do, continue playing or stop.
Don't be tempted to bet higher amounts because other people who can afford to do so.
3: Learn the basics
A bookmaker determines the odds for the match based on statistics. Your bet together with those of many other bettors helps the bookmakers in this choice.
Keep in mind that bookmakers always build in a small advantage for themselves. This is called the house edge which you know from online casinos.
When the odds are determined, you'll see that there are a lot of betting options. It is wise to know which betting options there are and what they entail. We'll explain them to you:
1. Result: this is also called the "1X2" option. 1 represents the home team winning, 2 represents the away team winning and X means no tie.

2. Double chance: this is the "1X2" bet, but with two options instead of one. So for example 1X or X2. You bet on two of the three options.

3. Draw No Bet: the bet you have placed expires if the match ends in a draw. You get your bet back.

4. Total Number: for example, betting on the number of goals scored in a soccer match or the number of dropouts in a Formula 1 race.

5. Correct Score: you bet on the result of the match. If the result you bet on is correct, you get paid. This is one of the most difficult bets.

6. Handicap: you bet on a result to come, but work up against a fictitious disadvantage.

7. Odd/Even: this has to do with the number of goals scored. Betting on "Odd" means an odd number of goals. "Even" then automatically means betting on an even number of goals.
4: See how your predecessors fared
One issue that is certainly important with bettors who are new to betting on sports events is that you learn from those who have gone before you.
Take a good look at what has happened in the past and how people made the bets. Especially as a newcomer, it is not always clear what is smart to do and how best to approach a bet. This way, you can learn from the experiences of people who have gone before you.
5: Look at the odds and patterns in a race
Also, always look closely at your odds and whether there are certain patterns to be discovered. There are many ways to bet on sporting events and both the odds and your winnings can vary.
If, for example, you choose to bet only on the winner of a soccer game, there is a good chance that you will win, but the returns will not be as great.
There is, however, nothing wrong with doing this because this way you run less risk of losing and certainly for a beginner this is a good start. If, for example, you also predict the outcome correctly (which is already a lot more complicated) then you will win more.
6: Choose a sport you know well and like
If you bet on a certain club or your favorite player, you often know a lot about it. However, it's a good idea to check the statistics beforehand to see if your favorite tennis player has won or lost a lot lately and what the results were against the opponent. This way you can better determine your winning chances and make the right bets.
If you don't know much about a particular club or the sport that the players play, but would like to gamble on it, it is always wise to learn more about the game and its rules first. Practicing gambling (for free online if possible) certainly doesn't hurt either.
7: Don't chase your losses
The biggest mistake made in casinos also occurs when betting on sports online. Every gambler knows it, trying to make up for the loss in one fell swoop.
Always stick to a predetermined plan and don't bet higher just because you've lost a few times. Sometimes you'll manage to make up for a loss with a bet, but the day will soon come when you'll lose all your play money.
Stay intentional about online gambling. Play responsibly!
8: Take advantage of bonuses
As mentioned, you need to create an account at several bookmakers so you can always play for the highest odds. An additional advantage is that this way you can also benefit from all the bonuses. Why would you let free money go to waste? Please note that all bonuses have conditions before you can withdraw them.
For the best sports betting sites go here bet365
100% betting credit up to €100
BetCity
€20 Free Bet at your first deposit
Trusted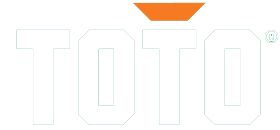 TOTO
Sign up and receive up to €50 in free bets
Our best bonus! Circus
25 Free bets worth €10 or a Superodd of 10.00 Jacks Casino Online
Deposit a minimum of €20 and receive a free bet up to €50
Use these betting on sports tips to find the best bookmakers and odds
For each match, you have to choose the bookmaker that has the highest odds. So it's possible that you'll choose a different bookmaker for each individual match. A small difference in odds may not make much difference over 1 match, but over a whole year it can give you a large amount of extra profit.
One of the most important betting on sports tips: Don't bet with emotion
Make sure you are comfortable and relaxed. If you just had a fight with your wife, then it's not a good time to start betting. Go for a walk or do some sga sports first so you can make the right decisions with a fresh head. Also, if you're drunk you're probably going to take risks you wouldn't normally do. The next day you are going to regret actions.
You might also find this interesting:
Do's and Don'ts when betting on sports

Successful betting on sports competitions

Different forms of betting on sports

Avoid these most common mistakes when betting on sports Frequently Asked Questions Is it allowed to have multiple accounts?
You can only have one account with a bookmaker. Keep it to this or they may accuse you of fraud and not pay you out. Of course you can have an account with several bookmakers, there's plenty of choice.
How do I know a bookmaker is legitimate?
Choose the bookmakers you find on GamblingID.com. This way, you can be sure that they are licensed in the Netherlands. You can gamble safely and securely with these sports betting providers.
Can I refuse a bonus?
Yes, if you find it annoying to meet all the bonus requirements, then you can simply choose not to accept the bonus. Usually, when you sign up, you have to check if you want to have a bonus. You may also have to fill in a bonus code. You can then leave this box blank.
Write these betting on sports tips down to review later
Finally, make sure that you have a good understanding of how you go about gambling. With these betting on sports tips, you can opt for a particular strategy. It can then be quite handy if you write down exactly what you do. If you write down what you do on a particular bet, you can always check back later. Also write down what you gambled on, how much you bet and what the outcome was. If you win or lose, it's always useful to be able to look back later on what tactics you used at the time so you know whether it was successful or whether you should use another tactic or make adjustments.
Always keep gambling fun and see it as a game
Also always remember that online betting on sports competitions should be fun and that it's just a game. Don't get downhearted if you don't win, but look at what went wrong and try to do better next time. Does a certain sport not give you enough satisfaction or is it not as much fun as you thought to gamble on? Then choose another sport or just do something else. Usually, the excitement at a game is always higher when you gamble on it and as long as this is done in a healthy way, there is nothing wrong with that. In the end, he who does not dare is also true here….