After 35 years of absence, the Dutch Grand Prix at Zandvoort will be held again in September 2021. With Max verstappen, Formula 1 has a Dutch star again for a long time.
The big Orange craze during the races with Max have certainly helped to bring Formula 1 back to the Netherlands.
Betting on Formula 1 at Zandvoort
You can bet on every race in Formula 1, and that obviously starts with qualifying. TOTO gives odds for each driver and you can bet on who will be in pole position. During the race you also have dozens of opportunities for sports betting.
Winner of the race
Which team will finish highest (World Constructors Championship)
Which drivers will reach the podium
Will there be a safety car?
Who has the fastest lap time
Which drivers will be in the top 6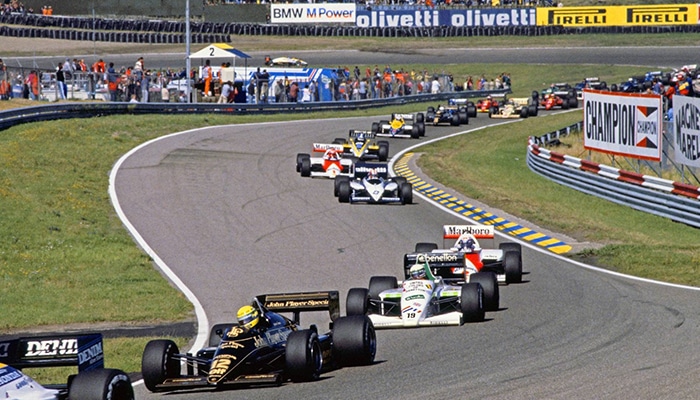 Old times revive in Zandvoort
But also seasonal betting.
Who will be world champion
Top 3 at the end of the season
Who will win the constructors title
Which driver wins the most races
Who drops out the most
On the TOTO site you can find all the possible bets in Formula 1
The Circuit of Formula 1 Zandvoort
Zandvoort is already known to racing fans for its legendary races. With the return of Formula 1, history will be written on this unique circuit for at least 3 years. A contract has been signed for 3 years and especially for the F1 races the circuit is now being adapted. Parts will be widened and there will be two curves, which is unique for Formula 1. With its location by the sea in the middle of the dunes it is an experience for every race fan and a must to experience this once live.
Max Verstappen
Since Max Verstappen has been active in Formula 1, the viewing figures of the races in the Netherlands have risen spectacularly. Also live, Dutch people are traveling after our new star. In the stands of Spain, Belgium and Austria, this has already resulted in completely orange stands. With this orange madness in the Netherlands, it will certainly motivate Max and Red Bull Racing to perform even better. For the racing fan, it is of course also great to see the top teams of Mercedes and Ferrari in the flesh in the Netherlands. You can also bet on Max Verstappen.
Here you can bet on the Formula 1 at Zandvoort
Receive a €20 Free Bet Bonus on your first deposit at BetCity.com Zandvoort
Due to Formula 1 Zandvoort, the seaside town is only getting more popular. Already Zandvoort attracts over 5 million tourists per year. In addition, it is very close to Amsterdam and is internationally advertised as "Zandvoort the beach for Amsterdam". During the 3-day race weekend you certainly won't be bored. And whether you're going to watch live or in front of the TV, placing a bet on this unique race will only add to the excitement.