The internet has changed a lot and gambling is now mainly done through the computer, laptop, tablet or phone. In the near future, you will even be able to bet via your watch or glasses. We can therefore safely say that soccer betting has become very accessible. You don't have to go out the door anymore and everything goes through your online wallet at your favorite bookmaker. There are hundreds of providers that make online soccer betting possible. All bookmakers on our site are licensed in the Netherlands.
Betting on soccer is hot
Gambling companies put millions of Euros into the world of soccer every year. Bwin.com for example is a major sponsor of Real Madrid. England's Stoke City does business with Bet365 and West Ham United works with Betway. Plus500 has been on the shirt of Atletico Madrid since the beginning of this season. The gambling companies use the cooperation with the soccer clubs to get new players to their site and don't mind paying millions of euros a year for it. Soccer clubs in the Netherlands are also going to play with the logo of a gambling company on the shirt.
Here you can bet on soccer bet365
100% betting credit up to €100 Jacks Casino Online
Get a free bet of £50
Sports betting only


LiveScore Bet
Bet €10 and get €50 free bets
BetCity
£20 Free Bet at your first deposit
What can you bet on when betting on soccer? 1X2 bet
The most well-known soccer bet that is possible when betting on soccer is the 1X2 bet. If you think the home team will win, you choose 1. If you think the match will be a draw, you choose X. For the away team, you can bet on 2. Keep in mind that this is regular playing time, namely 90 minutes (plus injury time).
Double Chance
With a double chance bet, it is possible to bet money on 2 results belonging to the 1X2 bet. Do you expect it to end in a draw but have doubts and think the home team is in its favor? Then put your money on 1 and X, this is also called the 'Double Chance' at online bookmakers.
Over / Under
An Over/Under bet means that you place money on the number of goals scored per match. In some cases it is also possible to bet on the number of corners in a soccer match. Over/Under bets allow you to specify how many goals are scored and by which team for higher payouts.
Draw No Bet
With a Draw No Bet bet you bet money on a win or a loss. If the soccer match ends in a draw then you will be refunded your stake. You can also place a bet on the result at half-time. If there is a draw at half-time then you will also receive your money back.
Team bets
In essence, soccer betting is still the same as it was in the past, only now there are many more possibilities. Years ago it was mainly about betting on a home win, an away win or a draw, but nowadays there are countless options. Per match, you can bet on up to a hundred different things. The bets are divided into different categories and we will go through the most important ones with you. The most popular category is team betting. Here you can bet in the old-fashioned way on which team will win. Of course, you can also just choose a draw.
It used to stop there. Nowadays it goes much further. In fact, you can choose many more options. Here are some examples: Will both teams score? What is the score at halftime? Which team gets the first yellow card? Who gets the first throw-in? Who gets the first corner? And very popular, the exact result of the game. This option is called "correct score".
HT / FT
The HT/FT bet is quite tricky to predict. You have to bet on the outcome of the first and second half. There are many betting options available such as betting on the home team winning the first half and a draw as the final result. For this you bet on 1 / X. Do you expect the home team to win the first half but the away team to win the soccer match in the end and you have entered 1 / 2? Then you get paid for this bet.
Head to Head
With a Head to Head bet you can bet on a specific player or team. In this bet, it is possible to indicate which striker scores more goals over an entire season, for example. Although the betting options are limited and the odds are quite low, it can make quite a bit of money if you know exactly what you are doing.
Players
Another popular category is "Player". Here you can bet on, for example, the goal scorer of the 1-0. You can bet on the man of the match but also on which player will get the first yellow card. You can bet money on the player who will give away the first throw-in but also on the player who will get a red card.
In some cases you can even bet money at a bookmaker on the player who is not going to score. This cannot be done on every player, because some players never score and the company would lose too much money on them. For example, you can bet money on the fact that Messi or Ronaldo will not score. Both players score a lot, so you understand that these are good odds, but you won't win often. You get your best odds for predicting a player who you think is going to make a hat-trick. On some players you will get as much as €501,- per euro bet. The chance of it happening is of course minimal, but never say never.
Booking Points / Yellow and Red Cards
The Booking Points bet applies to the number of yellow or red cards given. When one speaks of a 'Booking Points' bet, a yellow card is ten points and a red card is twenty-five points. You can indicate to the bookmaker whether you are going 'Over' or 'Under' the number of points.
Tournament bets
Also very popular is the "tournament betting" category. This category is widely used when betting on the Champions League and cup tournaments, but also against betting on the European Football Championship and World Cup. It is a category with very many options, but they are not all equally popular. For example, you get very good odds if you bet on the winner of the Champions League at the beginning of the season.
If you wait until after the quarter or semi-finals, the odds are much less interesting. You can bet on the top scorer in the group stage of the Champions League, but also on the player with the most goals during the European Football Championship. There are also tournament bets such as the player with the most yellow or red cards, but you can also bet on the best or most valuable player of a particular tournament. Again, there are countless options in this category.
Goals
You can also bet on variations in the "goals" category. Again, there are several options and we'll go over the most important ones with you. There is a lot of betting on whether or not the teams will score. You can also bet on both teams scoring or both teams not scoring.
With a goal bet you bet on which team will score first but you can also choose that nobody will score. Furthermore, there are additional betting options such as indicating that only the first half will be scored or checking the 'No Draw' box to indicate that you want to receive money back if no goal is scored in the match.
Who will score first and which team will score the last goal. How many goals will be scored in the first half and what will happen in the second half? Many options have been added to this category in recent years. For example, these days you can also bet money on the period in which a certain goal falls. For example, you can bet that the 1-0 will fall between the first and the ninth minute. You can also choose other periods such as between the 60th and 70th minute. It goes a long way and often differs from one website to another.
Even/Odd
With an Even/Odd bet you indicate whether an even or odd number of goals will be scored in a soccer match. This soccer bet applies to all goals scored in a match by both teams. Are you betting on 'Even' and it stays 0-0? Then the 'Even' bet is correct.
Correct Score
A bet on a correct score can pay out huge money if you get the prediction right. Obviously, it is difficult to know in advance what the final result of a match will be. Should you get the score right? Then you are assured of an enormous profit.
Team Goals
When you're not sure like you would be with a 'Goal' bet, choose to bet on 'Team Goals'. Put money on the home or away team and specify how many goals you think they will score in a match. In this case, it doesn't matter if the other team also scores goals and the odds can even go higher.
Soccer Betting Specials
The last category we will pay attention to is the "special" category. There are hundreds of online betting websites so at some it is categorized slightly differently. Most sites do have this category, so you can choose to make some great soccer bets here.
Some options in this section. Will a penalty be given? How many penalties? Which team will get the penalty. Will the penalty be scored or not. Who is going to score the penalty.
Corners
Betting on the number of corners taken per team is quite difficult to predict. This therefore gives high potential payouts. Several betting options are available for this, including who gets the first corner kick or how many corner kicks in total are taken by both teams added together. If a soccer team likes to play attacking, keep in mind that they have more potential on getting a corner kick and you should bet on that team. By guessing the correct number of corner kicks you are guaranteed a high quote and a good profit.
The possibility of betting on over/under number of corners is also among the possibilities. Since the average number of corners is around 10, over/under 9.5 bets are often offered.
Handicap
The handicap bets are determined on the basis of the difference in form and quality of a soccer team. Results from the past can play a role, but also because, for example, a star player has been injured. In case there is a real underdog, a bet can come with a handicap.
With this you indicate that the underdog already has a lead of 1-0 or 2-0 and the towering favorite must eventually make up this deficit. If the online bookmaker has a handicap of -1 and you bet on X (draw), the favorite has to score 1 goal to end in a draw.
You might also find this interesting to read: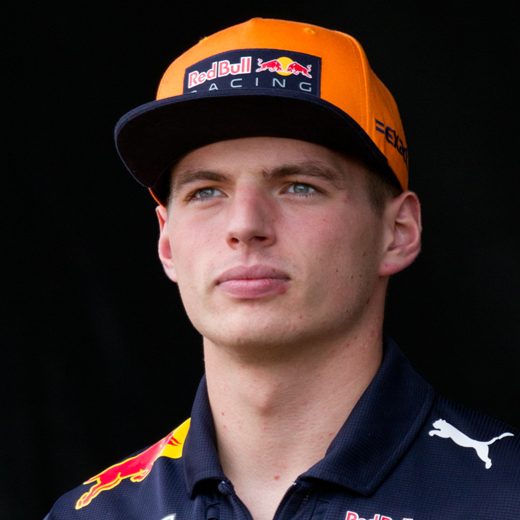 Betting on Max Verstappen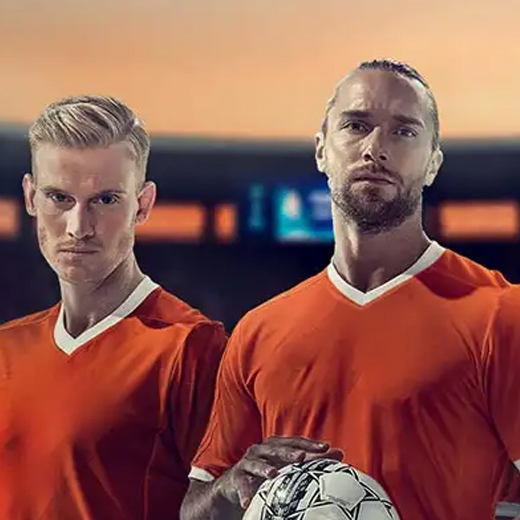 Sports betting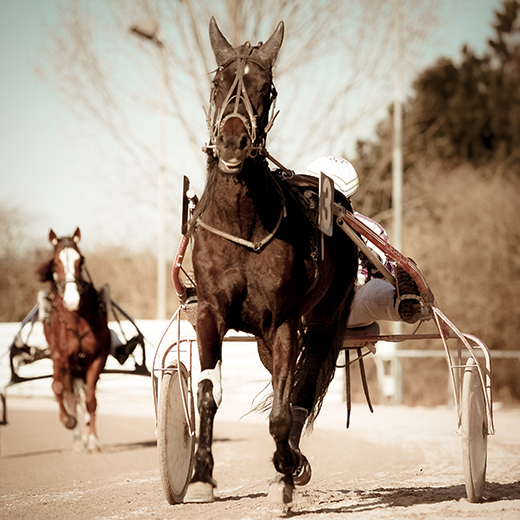 Bookmakers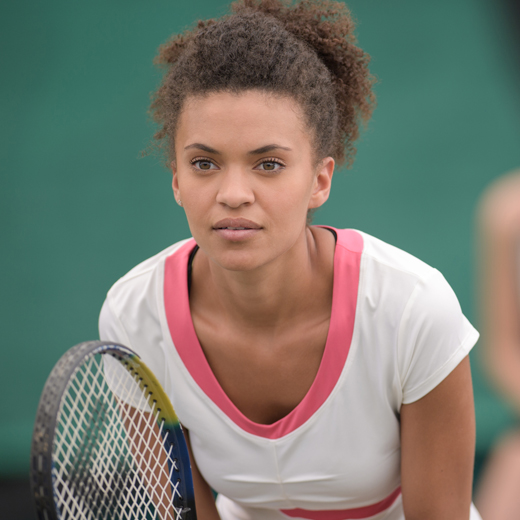 Betting on tennis
Match fixing on soccer betting
Betting on soccer has also attracted many bad parties to the soccer world. Malicious companies try to influence teams, administrators, matches and referees so that they can make a lot of money in an underhanded way. This form of criminality is called "Match Fixing" in the soccer world and is a major problem for all parties involved.
It is a particularly big problem in Eastern Europe, but scandals have also come out closer to home in recent years. Bribing a whole team is not so easy and having the goalkeeper blunder every time is also so noticeable, but with the countless options on the gambling sites, there are numerous variations that are totally unnoticeable. It is very difficult to prove that a player intentionally grabbed the first yellow card or deliberately gave away a throw-in.
Meanwhile, FIFA and UEFA are on top of it and are working closely with the federations and Interpol. The gambling sites also have an important role to play in combating "Match Fixing". There are special parameters, where alarm bells go off if strange amounts are bet on matches where they should not be. The bets are then immediately closed by the site and the file is transferred. So make sure you always play through a reliable provider.
Soccer predictions
To help you make the best bets, there are now more and more websites where you can go for soccer tips and soccer predictions. Most websites don't charge money for this. They often write previews of matches where there is a lot of interest. Read these articles carefully, because it is important to have as much up-to-date information as possible. Who is suspended, which players are injured. Is the top scorer playing and how is his form? It is essential information that is often available for free. Reading up on the subject and being optimally prepared can ensure that you win hundreds of extra euros, which is something we all want.
Frequently Asked Questions Is it possible to win money with soccer betting?
It is quite possible. However, you need to have a good head for business. Be aware of developments such as injuries, past results and good or bad form.
⚽ How does betting on soccer work?
Betting on soccer makes watching your favorite player or club even more fun. And you can make money too, provided you know about soccer. When betting on soccer, you place a bet on a certain outcome.
You try to predict in advance what the final result in a soccer match will be. It's also possible to place bets on, for example, the first team to score or which player will score the most goals.
⚽ What kind of bets are there?
There is a whole range of possibilities. On this page you'll find a whole list of types of soccer betting.
⚽ Where can I bet on soccer?
All you need is a website or a cigarette store nearby. On our site you will find all legal providers for soccer betting.
⚽ How do I deposit money Toto?
To deposit money you first need an account. Create an account at Toto by filling in your personal details. Then you can go to the payment page select your own preferred banking option and make the deposit.
⚽ Do I really get paid out for soccer bets I have won?
Yes, if you have placed a bet and your prediction is correct, you will be credited with the specified amount of money on your Toto account. You can then cash it out.
Why is soccer betting so popular?
Soccer betting is so popular because you see it everywhere. Soccer is the most popular sport in the Netherlands. Everyone has their own favorite club or likes to watch the European or World Cup soccer. The Netherlands have made it to the big soccer tournaments several times, which has made the sport even more popular.
Now there are people who know a lot about soccer and how to make money from it via the internet. It is very important that you have a lot of soccer knowledge before you try to predict yourself which club will win and / or with how many goals.
Conclusion
All in all, betting on soccer has only become more fun. You don't have to leave the house anymore and the number of options has increased significantly. At legal Dutch bookmakers you can play safely. It is also important to be careful with the use of drugs and alcohol. Make sure you are sober when you start betting. All these things can contribute to turning you from a losing player into a winning player and that's of course the intention! Make sure you only bet with a bookmaker with a Dutch license.