Barcrest
The games of Barcrest are played by many English people. One might wonder why, in these globalized times and thus in the worldwide Internet market, the company has not been able to break through internationally. Is this due to management issues or is there simply a lack of quality? Whether the latter is the case, we will examine in this article where we will treat Barcrest at length. And extensively covering it here means ruthlessly laying the pros and cons on the table. That's how the truth comes out.
What makes Barcrest games fun
Some casino software developers adapt to the other producers. Others go completely their own way, adapting a completely unique style. The latter group often has a great advantage because they stand out. This is because they have something the others do not. This is also the case with Barcrest. Their video slots usually have a so-called Hi Roller, which you never see at other producers. A Hi Roller is an option that makes it possible to bet more or get better conditions. This means that there is also more to win.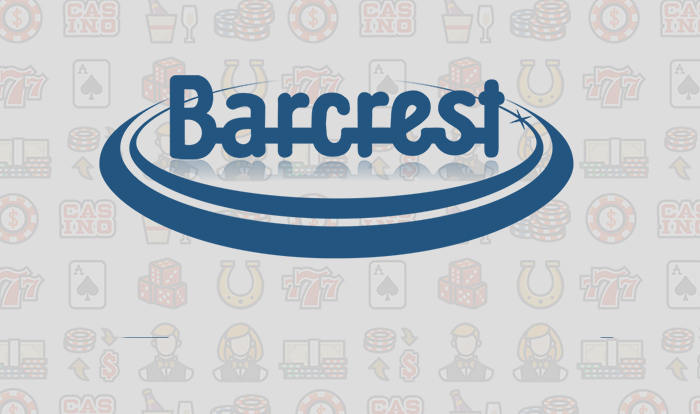 Barcrest
Besides the Hi Roller, there are other bonus features, such as regular bonus games and also regular free spins. The odds of winning make Barcrest very interesting, but the games are even more popular because of the gameplay. The games are all very fun to play, one by one, and it is noteworthy that none of the games do not meet this requirement, something that is rarely seen.
Play Barcrest at: Best Live Casino
Betsson
Not licensed in the Netherlands
Read review
This could be improved
Thus, among the advantages we counted among others the high quality of gameplay of all Barcrest games. This is obviously a good thing, but this focus on quality has led to a tendency to neglect quantity. This means that there are fairly few Barcrest games on the market, which means that there is a shortage of video slots. This also means that there is somewhat little variety in the games and for those who play a lot, this can be annoying.
Go to all Software reviews
For those who only come to gamble sporadically, this will be less annoying. What is less enjoyable for everyone is that the graphics leave a little to be desired. They are not bad, certainly not, but on the other hand, they can certainly not compete with the real top games, which are constantly evolving and nowadays can create the most beautiful images.