Bally is a company with a lot of experience
Of course, it would be a long time before Bally would take the internet by storm as Bally Technology. However, since there was a considerable amount of time in between, it is true that Bally had an unparalleled amount of experience before that happened.
That suggests that this developer could make the best possible online casino games today, as well as the best games for land-based casinos. Whether that is actually the case, or whether any good games at all come from this experience, we will see in a moment. We are going to take a closer look at Bally and the games they produce. We'll do this thoroughly and with an unbiased eye, which sees both pluses and minuses.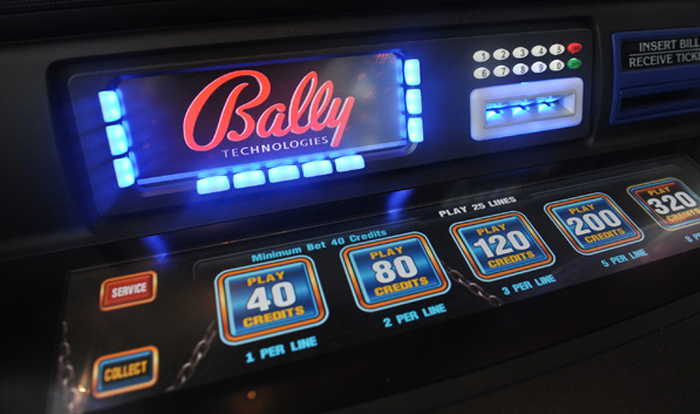 Bally
On these points Bally is a welcome addition
The reason many people choose to play Bally games at an online casino as well is the fact that it feels familiar and somewhat nostalgic. At first glance, this doesn't seem like a merit of Bally per se and feels more like an unconscious consequence. It should be noted that Bally Technology did play cleverly on this. They have transformed some of their original slot machines, so familiar from the land-based casinos of Las Vegas, into video slots and done it in a very nice way. The nostalgia has remained, but the gameplay has been completely adapted to the times.
So the slots work well and are fun to play. It should also be noted that Bally's product range does not only consist of old slot machines. There are also all kinds of new video slots developed, which are also characterized by a fine gameplay and excellent graphics. This also applies to the mobile games that you can now play thanks to Bally Technology. The fact that this company has made the leap into that sub-market, the mobile casino, also shows that there is an innovative philosophy at Bally.
Play Bally at: Best Live Casino
Betsson
No license in the Netherlands
Read review
There is room for improvement
Quality is definitely there at Bally. There are also some aspects which could use some extra attention. We think mainly of the offer. Despite the huge history in terms of size, this still leaves something to be desired. The hope is that this is due to the fact that Bally has only recently entered the online market. So this will soon change. What may also change is the lack of games for the Live Casino.
Should Bally Technology also develop those games then they will have a long life ahead of them. They will then be able to hold their own for many decades to come in the fierce battle between casino software providers.