Amaya grows like a leaf
It is therefore safe to say that this Canadian-based company is among the absolute top in terms of popularity and size. However, this is no guarantee for excellent quality. It happens more than once that the best are small and the biggest are inferior. Whether the latter also applies here, we are going to examine in this review. For the score for Amaya to turn out well, it must in any case be the case that the sum of the pros and cons, both of which we are obviously going to discuss, turns out to be positive.
This makes Amaya highly recommended
So a large size of a company does not always have to be advantageous for the quality of a company. In the case of Amaya, this does seem to be the case as far as the following is concerned. The fact is that operating on a gigantic scale makes it possible to make larger investments.
It also makes it possible to quickly carry out all kinds of innovations, so that we are always ahead of the game. This is reflected for example in the fact that Amaya was one of the first to offer casino games that could be played via cell phone.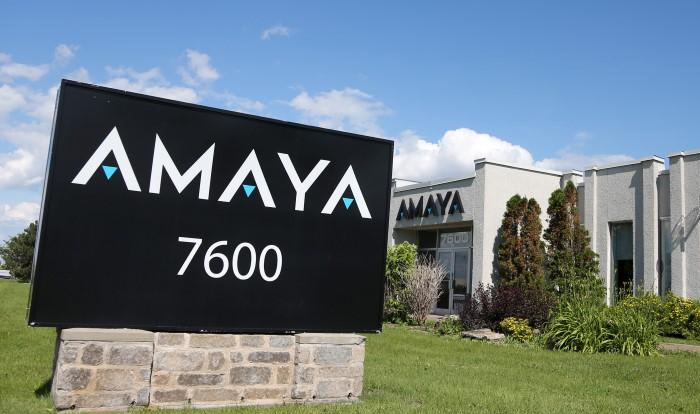 Amaya
Other results of this are, for example, the possibility of creating Live Casino games. Another advantage is the application of exquisite and state-of-the-art graphics in all these games. The latter, those outstanding graphics, makes Amaya a real winner. It ensures that many people love their games.
Some of those video slots are: Frogs n Flies, Chilli Gold, Millionaires Club III, Fantastic Four, Hulk Ultimate Revenge, Bars & Bells, Serengeti Diamonds and King Kong. We can't list all the video slots, because there are more than three hundred in total.
This also shows the huge range of Amaya's offerings. Incidentally, this range is further broadened by the fact that Amaya also offers table games, sports betting and the like.
Play Amaya at: bwin
No license in the Netherlands
Read review
There is still work to be done here
The above suggests that Amaya is an untouchable producer. However, as promised, we also went looking for downsides and we found them, albeit to a small extent. The main one is that within the large selection of games offered by Amaya, there are also some lesser games. Not all of the three hundred games offered are of equal quality.
What's lacking in these games is often in the gameplay rather than the graphics. These are actually more than fine everywhere. Fortunately, you can easily bypass this by looking for games with a challenging and sound gameplay. Nevertheless, it would be classy if Amaya improved or replaced the aforementioned, lesser games.