It is the general gambling capital of the world. The most fancy hotels and casinos are located there: Las Vegas.
However, this pilgrimage site for gambling people can also be just a bit too much for you, making you prefer to visit another place on earth to try your luck.
It's good to know that there are still numerous other casino destinations where a visit is definitely worthwhile. In this article we'll tell you what the alternatives are. In addition, as a Dutch player you can also try your luck online nowadays.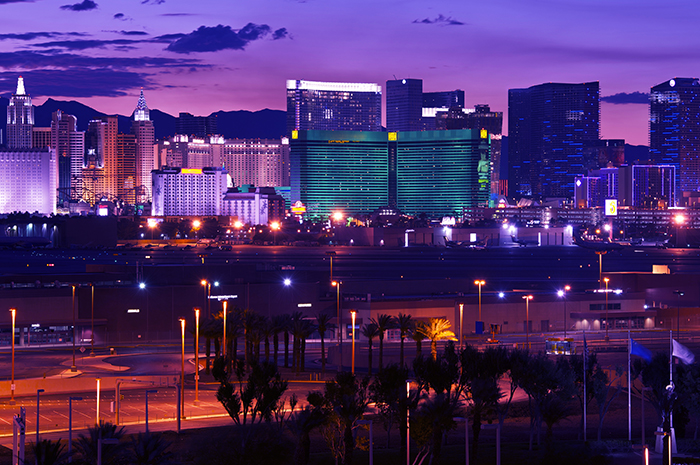 Las Vegas has many possibilities
Check out these online alternatives: New!
Casino777
Welcome bonus 100% up to €250 Jacks Casino Online
100% Welcome Bonus up to £100
bet365
Deposit min €10 and receive 100 free spins
BetCity
Welcome bonus up to €100 free spins
Our best bonus! Circus
Get a bonus up to €250
Casinos for the Bucket List
The best part of all this is that no matter where in the world you live, a unique casino with the glamour and appeal of Las Vegas is never far away. A cheap plane ticket is often all it takes. Read on below for the best destinations as an alternative to Holland Casino. These are among the best places to play for physical casino enthusiasts.
Ibiza Gran Hotel, Spain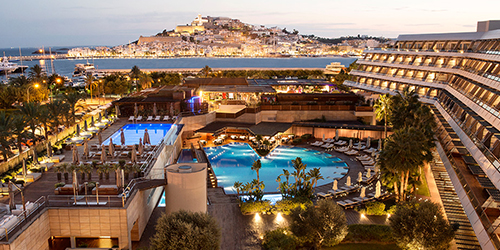 Ibiza GranHotel
Party island Ibiza also has a very different side. A place where the richest of the rich gather in one of the most luxurious accommodations in Europe. For good weather, a classy environment and plenty of gambling fun, this is a place you must visit. With hundreds of slots, private rooms, a poker tournament every Friday available to everyone. You have the options to rent a table yourself is Casino de Ibiza and this is highly recommended. To top it off, the resort around the casino is in one word enjoyment.
The Venetian Macao, China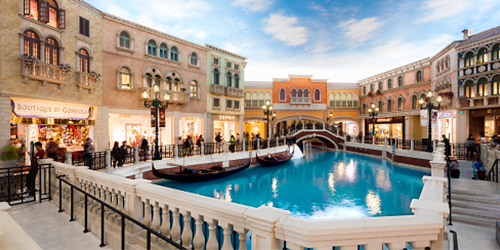 The Venetian Macao
Okay, it doesn't have the authentic atmosphere of Venice in Italy, but still, at The Venetian Macao, you feel like you are in Venice itself. Everything in the area is reminiscent of the traditional Italian place. Gondolas, lots of water, but most of all a great, big casino to gamble in. At the Venetian Macao, you can gamble on over 2,000 slots, choose from 500 tables and even choose from different casino styles in four different sections. The Piaza Club in particular is a must for its typical Venetian atmosphere, although you'll need to bring a bag of cash.
Sun City Resort, South Africa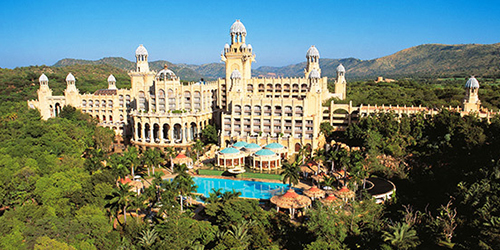 Sun City Resort South Africa
South Africa is a country of contradictions. On the one hand, there is still poverty, but then suddenly you pass the lavish Sun City Resort. This is one of the highest rated destinations in the world combined with its casino capabilities. The casino is divided into two separate sections, both of which contain many slots and tables. At a Sun City Resort you can even be trained to be a professional gambler. Here you can learn all the tricks of the trade. Outside the Sun City Resort is also a beautiful place to be. This resort is located in the middle of nature, but has beautiful small beaches.
Foxwoods Resort Casino, Mashantucket, Connecticut, United States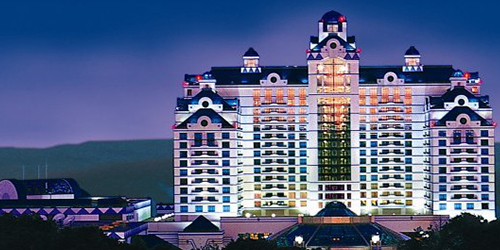 Foxwoods Resort Casino
One of the casino hotspots in the United States outside of Las Vegas is Connecticut. The Foxwoods Resort Casino houses nearly 400 table games, focusing on 17 games, which is unique by casino standards. Besides regular games such as poker, blackjack and roulette, this Foxwoods Resort Casino has some unknown but attractive casino games. In addition to the large casino offering, you can also place live bets on the biggest sporting events at the time and around the world.
The Ritz Carlton, San Juan, Puerto Rico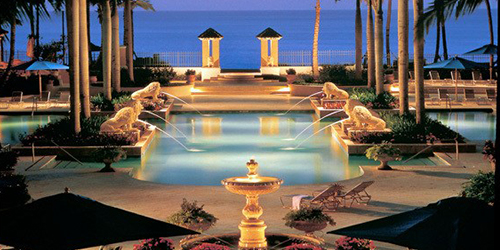 The Ritz Carlton San Juan
Puerto Rico is one of the gems of Central America and the country is home to one of the finest casinos in the world; The Ritz Carlton. Not an unfamiliar name of course, as The Ritz has a large number of establishments on several continents. The Caribbean climate and atmosphere are fully implemented in the casino, where you can play on hundreds of video slots and a wide variety of themes. By the way, The Ritz Carlton is located a stone's throw from the beautiful Atlantic Ocean.
Reno, United States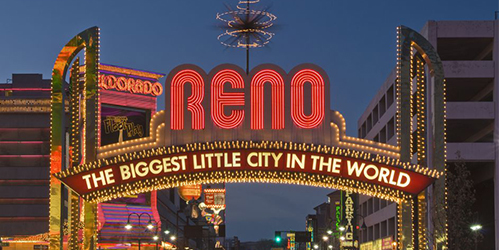 Reno, United States
Reno is located in a gambling state par excellence, Nevada. Several large casinos are located here and the place is not even that far from Las Vegas. Reno bears the affectionate name "The Biggest Little Town in the World. This place was formerly known as the gambling capital of America. In everything Reno reminds you of a place where you go to gamble. Not surprisingly, because Reno has over twenty (large) casinos. So there is always a casino to be found where you can play. The city of Reno is slightly less hyped than Las Vegas, but certainly not less impressive if you like to gamble.
Baden Baden, Germany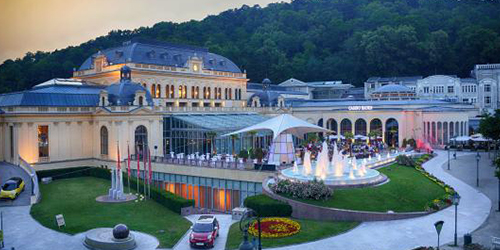 Casino Baden Baden
Ever heard of Baden-Baden? This southern German spot is located near the border with France and from the Netherlands you are 'only' a few hours away to get here. Baden-Baden is widely known as a place where the splendor of Germany used to be admired and where many a royalty has visited. In addition to the unique surroundings of Baden-Baden, the casino offerings of the German spot are also well worth a look.
Marina Bay Sands Casino, Singapore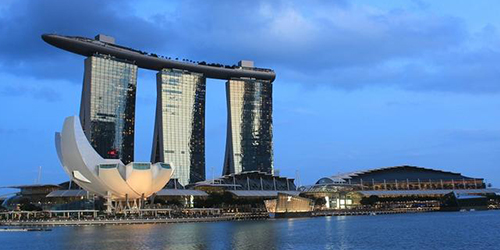 Marina Bay Sands Casino
We close the list with an overwhelming Marina Bay Sands Casino in Singapore, in the south of Asia. Here you can indulge yourself as a casino lover. They offer all the familiar games you are used to and a large variety of Asian games. South of Malaysia, Singapore is surrounded by water and beautiful nature. At the Marina Bay Sands Casino you can gamble on more than 1,500 slots, 600 gambling games and you can walk around on more than 15,000 square meters of gambling area.
You can also gamble online as an alternative
At GamblingID.com we test and verify online casinos for reliability, security and fairness. Read through one of our casino reviews to find out which casino is right for you. Does it fit your preferences? Does it have a casino bonus that appeals to you? It can be various reasons why you necessarily choose a specific online casino. Since we tested several casinos, you can make your own choice and be sure that it will be the right destination for you to play online casino games.
If you choose to play at an online casino, make sure you always play at a Dutch licensed online casino. This way you can be sure that the casino is fair and reliable.