Both the Municipality of Almelo and the Hof van Twente should not have provided the other Twente municipalities with information about the suspicions of fraud at care agency Victorie in Almelo. This is suggested by Minister Hugo de Jonge of Public Health in a letter he wrote to the Lower House.
As you could have read earlier on our site, director Nina B is suspected of fraud. She would have gambled away an amount of over €1.6 million in over 5.5 years at the establishment of Holland Casino in Enschede. Moreover, that would not be the only thing. Nina B. would also have chased many other tens of thousands of euros through gaming halls and online casinos.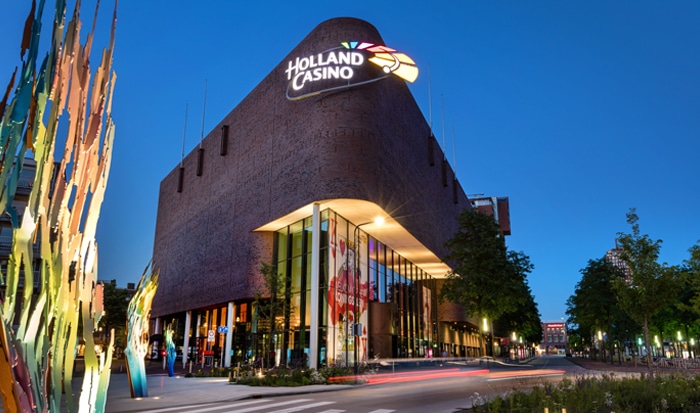 The money was gambled away at the Holland Casino in Enschede (Photo: Holland Casino)
Reply to questions Maarten Hijink
The letter that the Minister offered to the Lower House was written in response to questions from MP Maarten Hijink. On behalf of the SP he wants to know how it is possible that the Municipality of Almelo and the Hof van Twente no longer want to cooperate with Victorie, despite the fact that a new contract was signed. Victorie managed to get a new contract with Samen 14, so that they can still work together with Twente municipalities in the field of youth care and regular care. Hijink wonders: "What went wrong here? How did this director manage to get a new contract?
Obscure matters
After reports were made about the shady dealings at Victorie, the municipality of Almelo took action. About this, the minister reports: 'The accelerated and more thorough investigation that was commissioned by the municipality at the end of August 2018 is
Difference in procedures
The Minister pointed out that Almelo and Hof van Twente did not participate in the standard procurement model. This what the other 12 municipalities with the procurement 2019 have done. The municipalities of Almelo and Hof van Twente have set their own admission criteria. These have ensured that many of the care agencies have not or cannot get new contracts. Victory, according to Minister Hugo de Jonge, is a perfect example of this.
The open house procedure used by the municipalities of Hof van Twente and Almelo are based on a European tendering procedure. Because of this they are bound by European law and are not allowed to share any data with other parties with regard to procurement. The minister says that this is laid down in the rules drawn up for European procurement law for healthcare. He says: "So other municipalities should not be informed of the content of why a contract was not awarded to a provider.