What makes high limit slots so appealing?
For many online casino players, it's a dream that never comes true. Playing on a high limit slot machine or video slot. The reason why many players do not play on these machines is because simply the stakes are just too high. Still, it will remain enticing to any player because the payouts can be very large.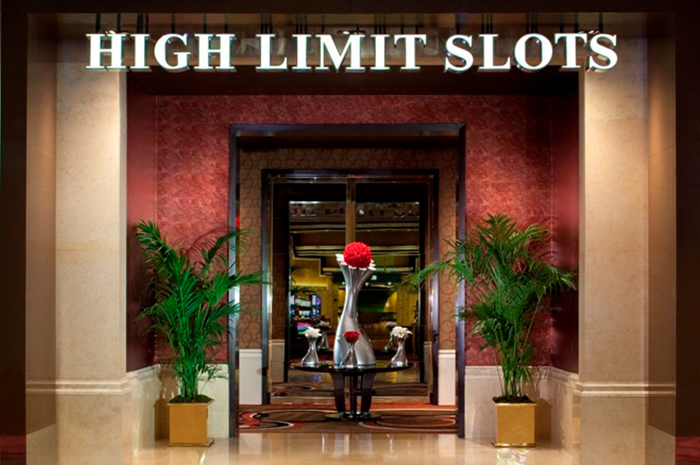 High Limit Slots are in Demand
Some players play higher stakes and more risky games to create even more excitement and experience. With hundreds of different slots, there is no way to miss it; there are slots that have a High Limit, or where you can bet a higher maximum bet. See below high limit slots, ranked from low to high.
Spinata Grande (200 euros per spin)

The Spinata Grande video slot is made possible by Netent. Your maximum bet at this slot is 200 euros per spin. Spinata Grande is easy to master and the theme provides a positive experience. Within the game you have 5 rows, 40 paylines, Wild symbols, free spins and various extras that can bring you a lot of profit. For piñatas on every spin, play Spinata Grande with a maximum bet of 200 euros per spin.

Zombies (200 euros per spin)

This video slot has a scary theme; Zombies. For those who like more suspense and horror, this slot is ideal. Creepy and online gambling at the same time. It could be worse! With a unique jackpot of up to 1,000 euros, 5 rows and 20 paylines, there are plenty of options. The minimum bet at Zombies is 0.20 euros and your maximum bet per spin is thus 200 euros.

Demolition Squad (200 euros per spin)

A third video slot that allows a maximum bet of 200 euros per spin is Demolition Squad. This slot is not as terrifying as the name implies, as it offers more fun than many other slots. With 40 paylines and plenty of Wild symbols plus a jackpot of no less than 20,000 euros, Demolition Squad is one of the better slot machines on the internet.

Magic Portals (250 euros per spin)

Moving up a notch at the maximum bet per spin; Magic Portals allows you to wager up to 250 euros per spin. This slot offers plenty of entertainment and a supernatural experience, full of witches, wizards, wolves and mysterious creatures. The slot has 5 rows, 25 paylines and a payout percentage of 96.6%. Thus, the maximum bet per spin at Magic Portals is 250 euros.

Jack Hammer 2 (250 euros per spin)

Jack Hammer can be found twice in the list of high limit slots. At Jack Hammer 2 you can wager up to 250 euros per spin. This Netent production once again brings you a diabolical villain in the form of Don Crabby and his dangerous entourage. The graphical delights of this slot are unsurpassed, although it's all just a bit less than the original Jack Hammer, which we'll talk about further down this list. With 5 rows and 99 paylines, by the way, there is more than enough to combine with each spin. The house edge within Jack Hammer 2 is only 3%.

The Avengers (300 euros per spin)

See all your favorite superheroes from the past on this beautifully themed slot. Ironman, Captain America, Thor, Superman and much more can be found. If you are not a fan of superheroes yet, you will become one after playing The Avengers. To top it all off there is a maximum bet of 300 euro per spin allowed. So there's plenty of reason to give The Avengers slot a try.

Sparks (400 euros per spin)

Sparks is an impressive slot and once again offered by Netent. The slot offers 3 reels, 5 rows and 20 paylines. The graphics, musical addition and interface are of the highest level. Although Sparks does not offer you free spins, there are plenty of other features that make this slot a success, including a large number of bonuses. Add to that the fact that you can bet up to 400 euros per spin in Sparks and this slot comes highly recommended.

Jackhammer (500 euros per spin)

The original Jackhammer offers a maximum bet of 500 euros per spin, which is very attractive for people who like extra risk. The slot offers you 5 rows and 25 paylines, but there's more! Especially the music and gameplay make Jackhammer a great success. In short, you go in search of the diabolical Wuten under the guidance of detective Jack Hammer. The slot provides extra free spins and numerous bonuses. It's not just the high maximum bet per spin that makes this slot worth playing; the theme and music makes this an unforgettable experience.

Bloodsuckers (500 euros per spin)

Anyone with a little online slots experience will be familiar with Bloodsuckers and this will no doubt have something to do with the high maximum bet per spin. Five rows and 25 paylines is what Bloodsuckers is all about, but it doesn't stop there. This slot is packed with free spins and attractive bonuses. The devilish theme with accompanying music makes for extra exciting gameplay. Earn extra money by hunting down the vampires, or 'Bloodsuckers'. In addition to the high maximum bet of no less than 500 euros per spin, Bloodsuckers also has a high payout percentage of no less than 98.00%. Bloodsuckers is also often used by online casinos to hand out free spins to new players in combination with a welcome bonus.
RNG ensures independent and reliable outcomes
A slot machine uses the so-called RNG, the Random Number Generator, which ensures that each spin on a video slot is independent, reliable and unique. This way you can be sure that an online slot is not manipulated. The advantage of a video slot is that it is very accessible to everyone, partly because you don't always have to bet as high.